James Claxton
Trainee Building Surveyor
An undergraduate trainee building surveyor, James is working at Thomson Gray as part of his third year studies at Edinburgh Napier University.
Get in touch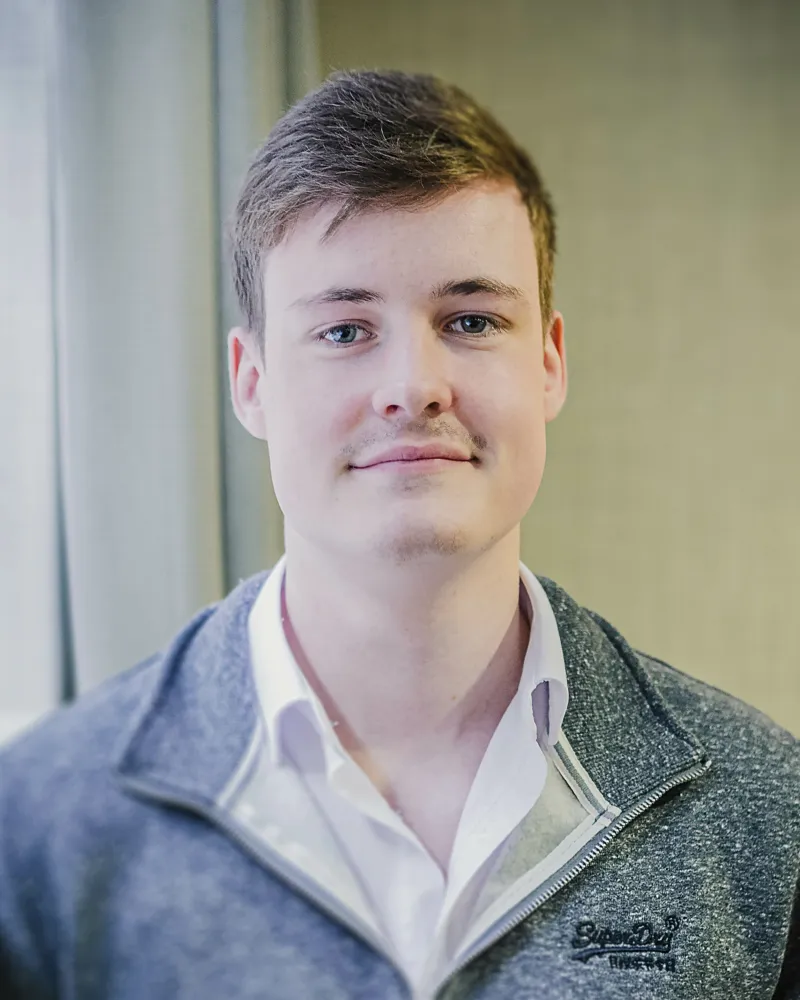 James joined the company in 2022 and since then has gained valuable knowledge and experience through a multitude of varied roles.
He has gained experience in CAD, condition and dilapidation surveys of hospitals and schools for the City of Edinburgh and East Lothian Councils. His most notable project has been the successfully completion of a large dilapidations assessment of the famous King's Theatre in Edinburgh's city centre.
James is a team player and always strives to provide work of the highest quality. He is keen to continue his experience within the construction industry while completing his studies.
Expertise