This purpose-built healthcare centre in the village of Tongue, in the far north of Scotland, brings under one roof a new residential care facility, a GP surgery and an integrated care team – upgrading the area's existing facilities to meet future requirements.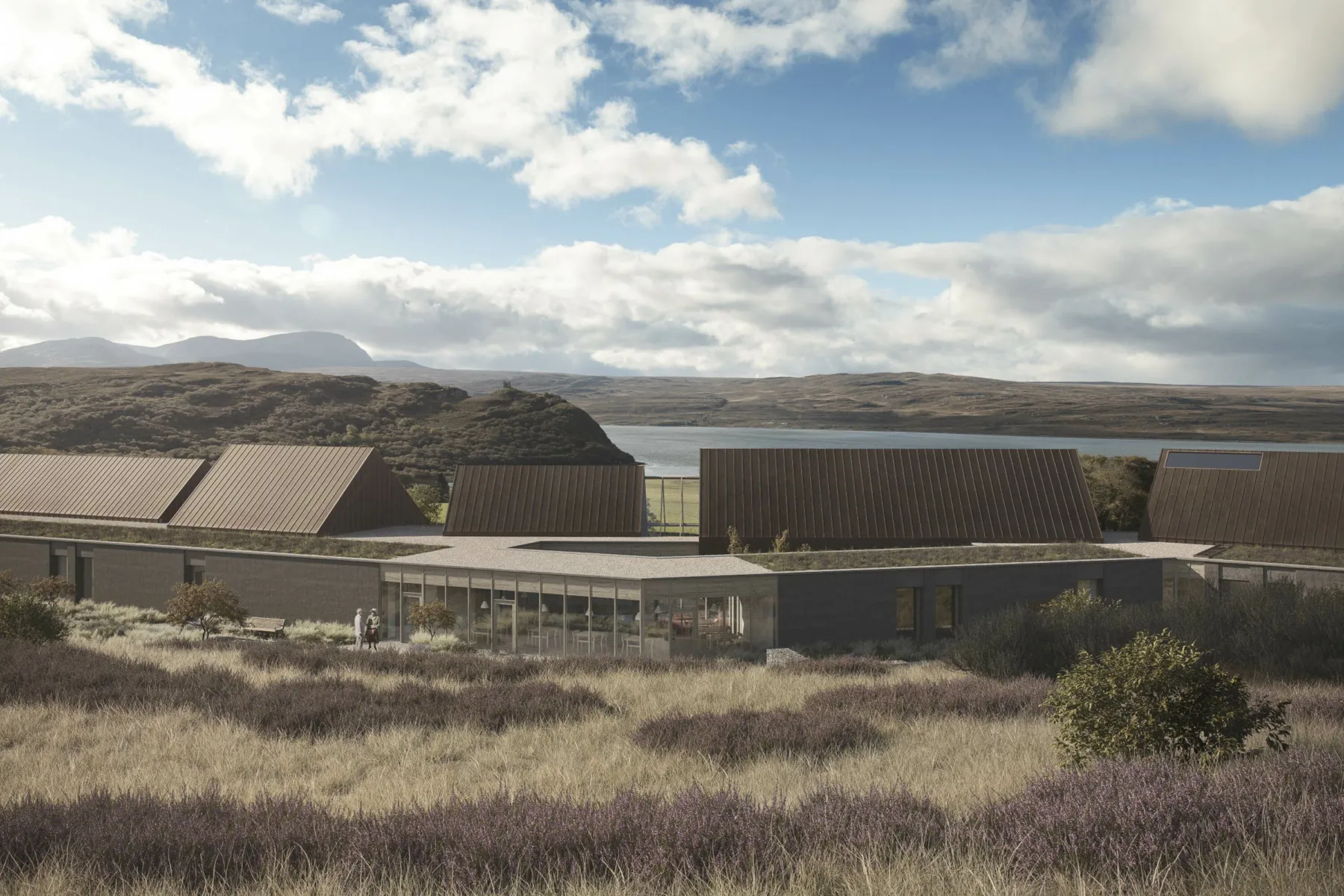 The building is to be constructed on two levels, with the care home taking up the entire first floor and the ground floor containing the remainder of the facilities, each with its own entrance. This will allow a degree of separation between the services while retaining all the advantages gained from their proximity. 
It will also be possible to split the care home into two zones with separate circulation routes, to allow for infection control as necessary.
Residential care facility
The proposals make the most of site's geography and each first-floor apartment has spectacular western views to the Kyle of Tongue. 
With the ground floor being cut into the slope, the arrangement means that private gardens to the east are directly accessible to care home residents from the first floor. These gardens lead on to a terrace with unbroken views of Ben Loyal.

The bedrooms are of a generous size and include kitchen facilities that will allow a degree of independence and the ability to entertain visitors. Internal corridors are wide enough to offer seating and some social activity.
A secure central courtyard helps to bring light and fresh air into the heart of the building as well as giving easy access to outdoor recreational space.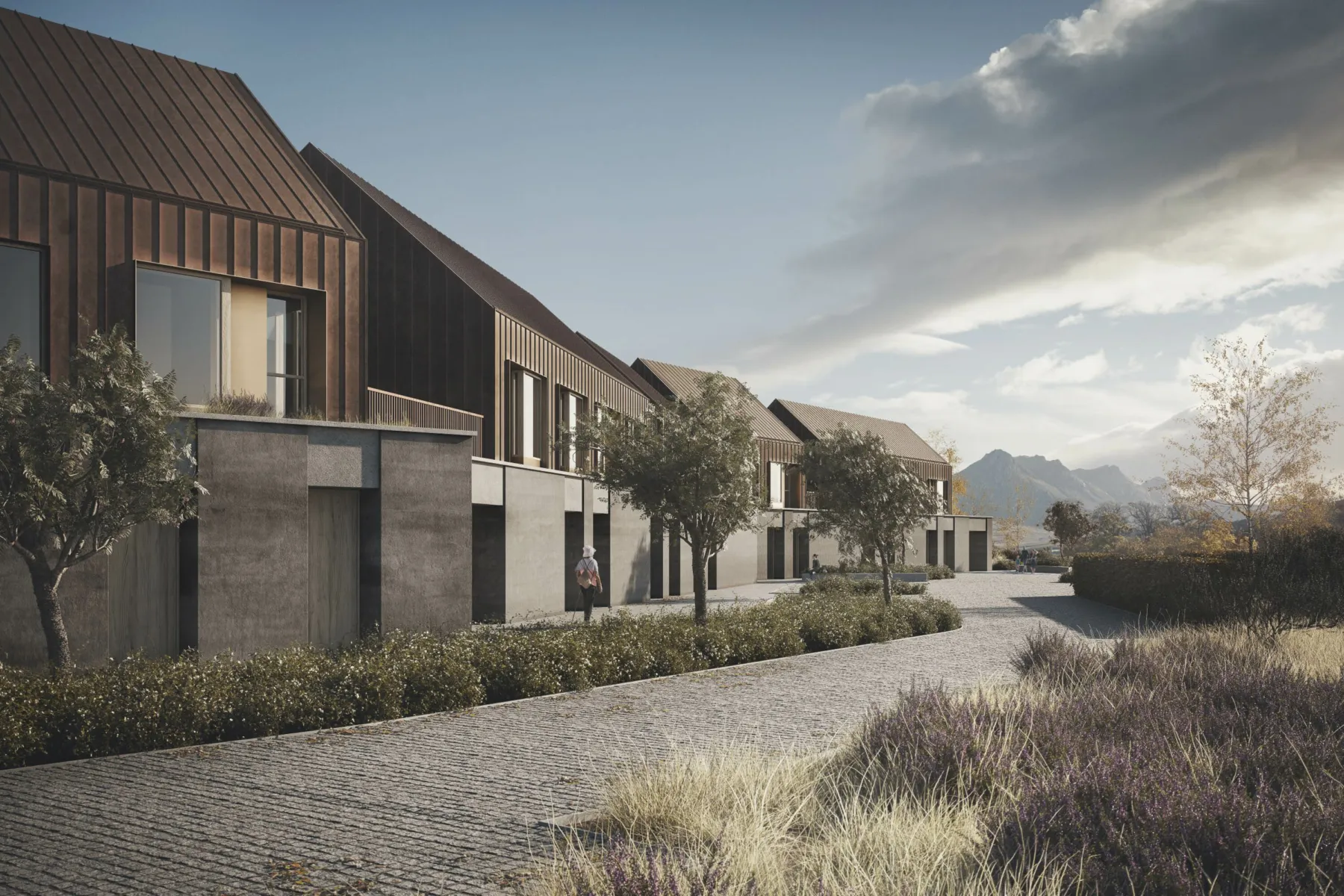 Quantity surveyor role
We have been liaising with the project team and providing cost advice to the clients, Wildland Limited, NHS Highland and Highland Council, based on early-stage designs. 
Using our cost models, we have developed realistic cost data in order to arrive at an estimated budget, as an aid to decision-making. As the design is developed further, these will be refined to produce more detailed estimates.
We have also been involved in the community consultation, obtaining feedback on the design options. The development proposals for the hub have successfully received planning permission from the planning department.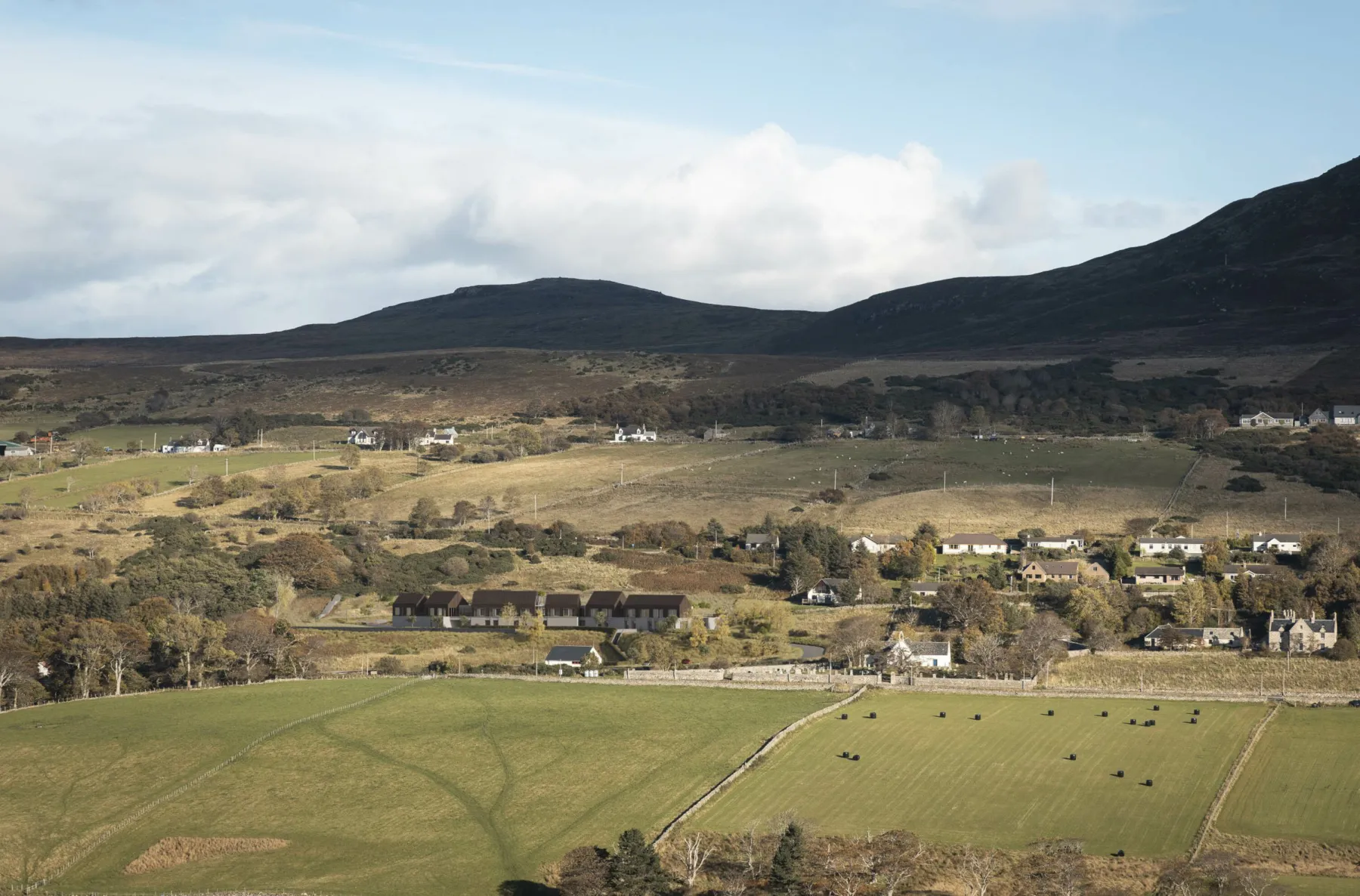 Architect Oliver Chapman Architects
Planning Consultant Urban Animation
Landscape Architect UrbanPioneers
Structural Engineer Narro Associates
Services Engineer Harley Haddow
Principal Designer Thomson Gray
Quantity Surveyor Thomson Gray
Images TOUCH3D