The Paolozzi restaurant and bar – named after the Edinburgh-born artist, Eduardo Paolozzi – has been created in Edinburgh's historic centre in what was formerly a branch of the Royal Bank of Scotland.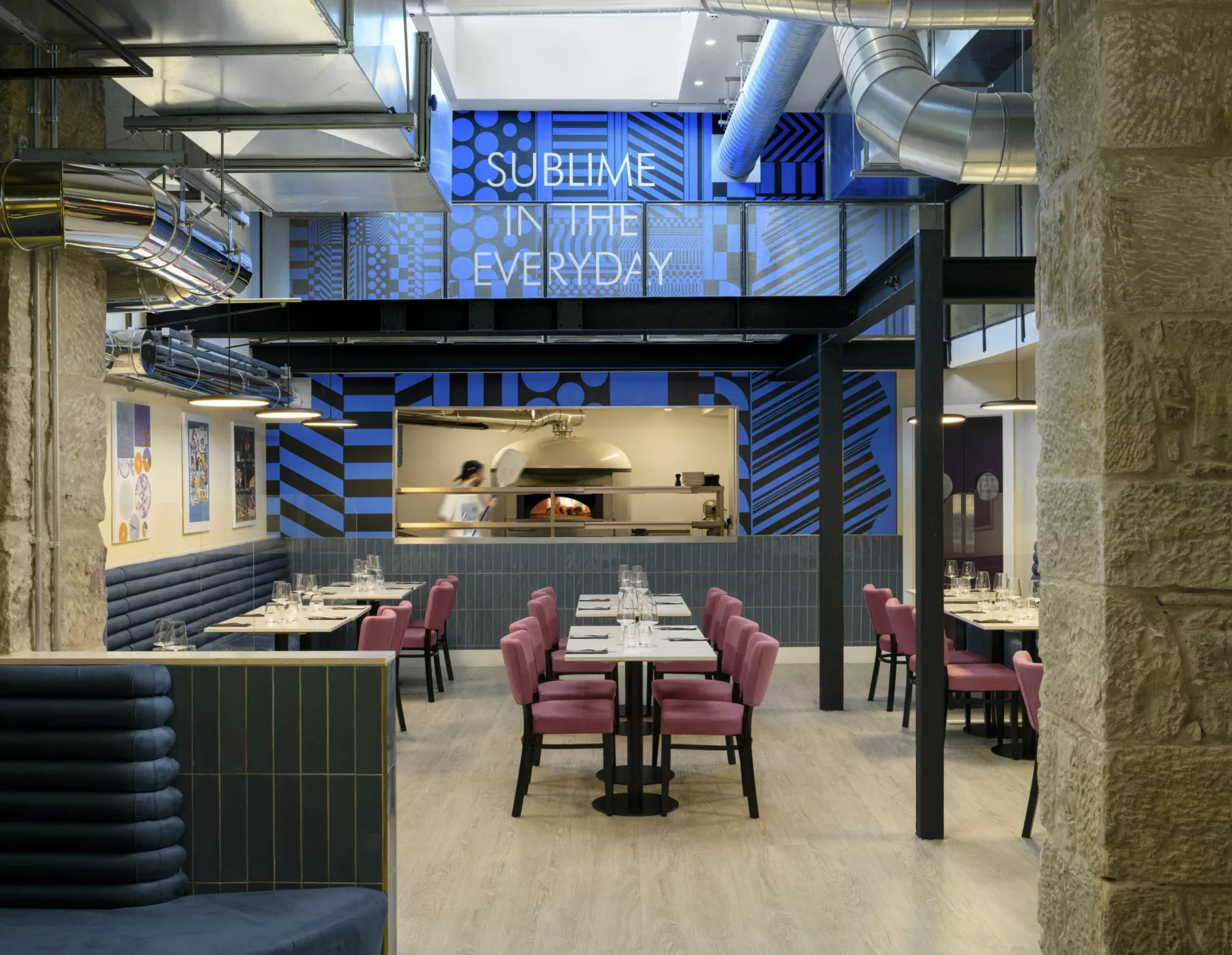 Because of its location, archaeological investigations were required to safeguard a section of Edinburgh's old city walls. 
With the Category C listed building stripped back to its shell, a unique trio of atmospheric architectural spaces were revealed, quite unlike the configuration of the bank. 

These were incorporated into the new design, creating a bar at the front, a dining area in the middle and the pizza oven in the rear, each with a distinct character of its own.
The historical echoes continue both inside and out, with a section of the 17th-century Telfer Wall that was revealed during the works left exposed for diners to see.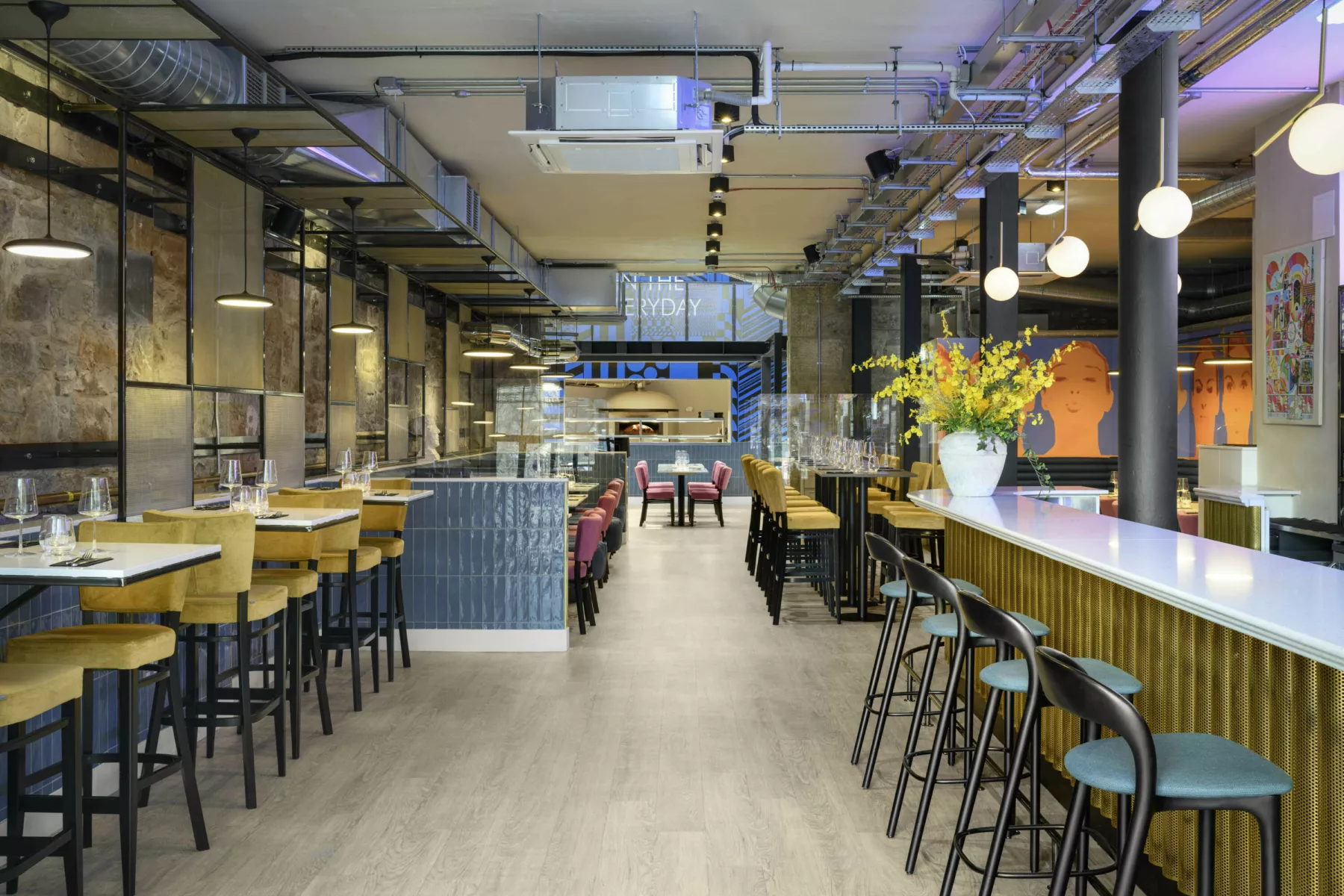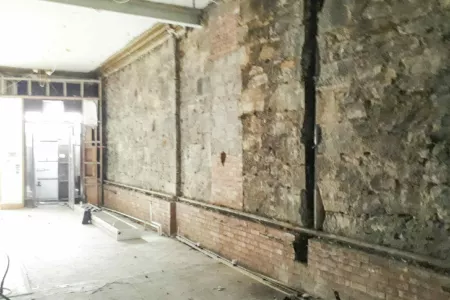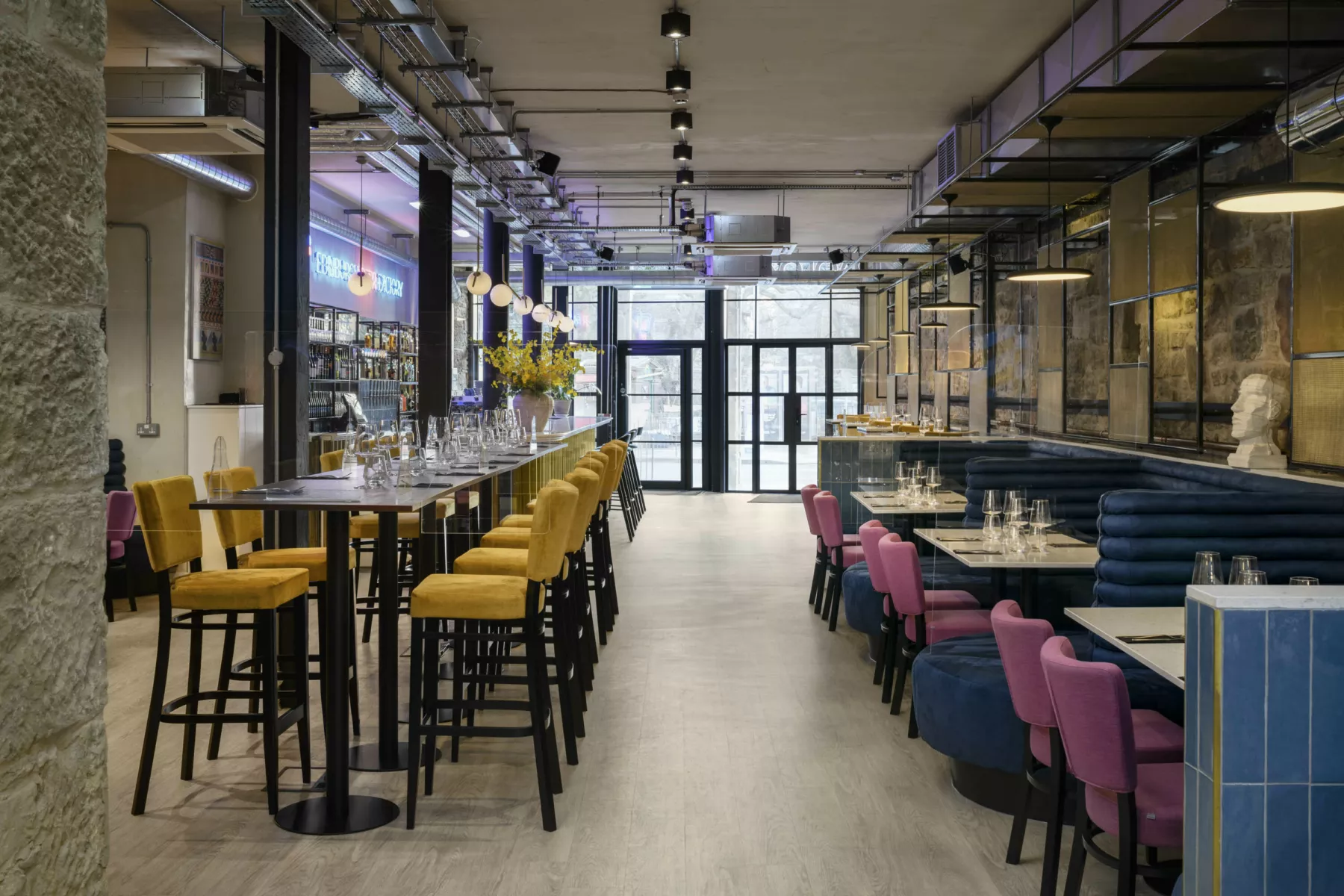 At the front, the cladding has been stripped off the building's façade to expose a striking stone colonnade, complete with ghosted 'Surgical Instrument Makers' signage dating back to the 19th century. 
The modern space is adorned with Paolozzi's artworks and the artist's unique style has informed the interior design.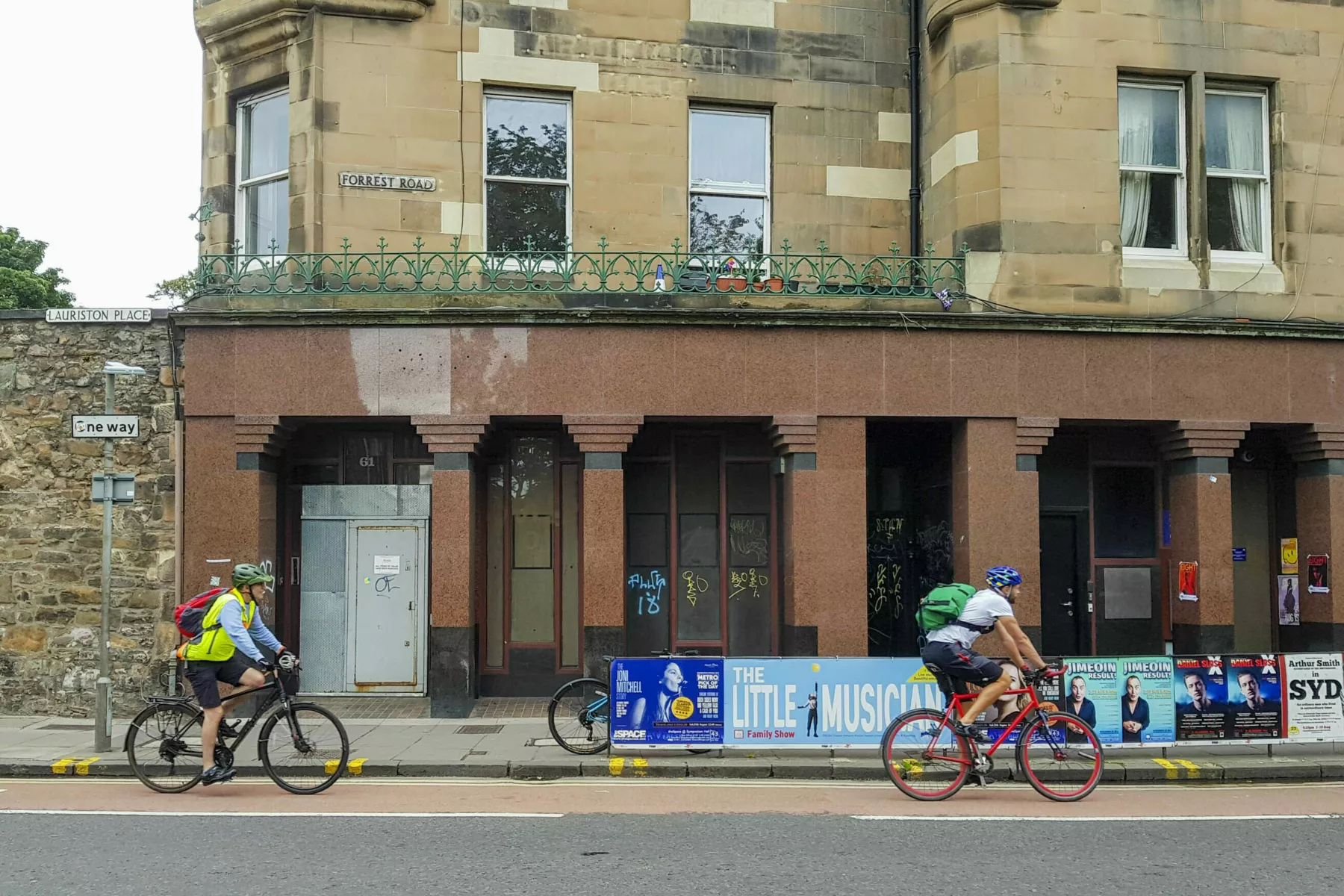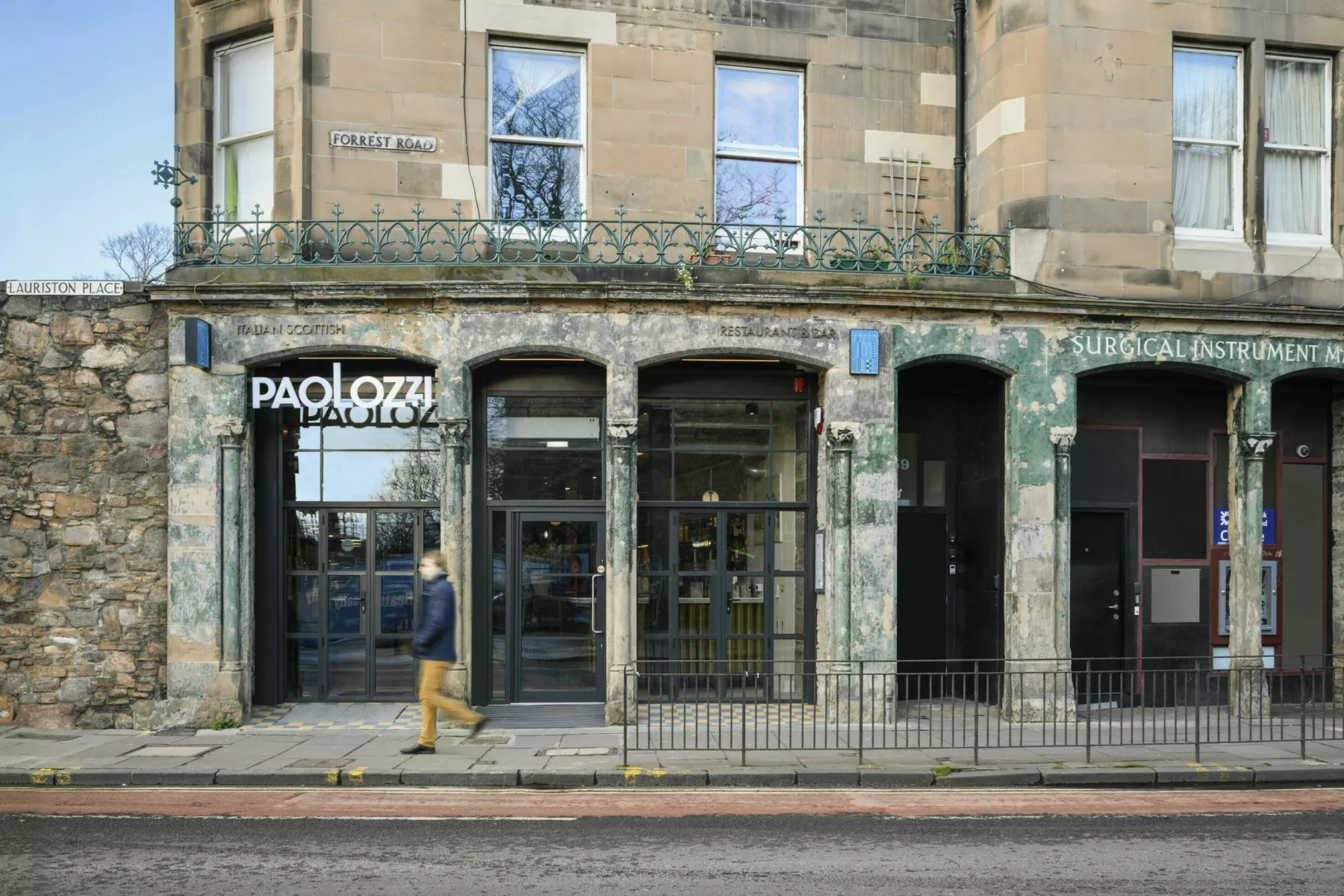 Sensitive restaurant conversion and fit-out
This was a challenging site, located in a historic listed building at a busy junction in the cramped city centre with no room for deliveries. In addition, the specified works contained significant potential inconvenience for neighbours, such as timber treatment to upper floor supports and a new run of flues to the outside of the building.
Excellent cost control for city-centre projects
Our local knowledge regarding construction costs for traditionally tendered, high-end interior works in Edinburgh's city centre helped us to price the cost plan in the early stages and agree a realistic overall budget. Furthermore, a good understanding of the existing building fabric allowed us to 'de-risk' the design and avoid costly alterations.
At all stages, we costed the options and reported them to the client so that all decision-making was well informed. We had worked successfully with the architects before and as a team we interrogated the design at all levels with management of costs in mind.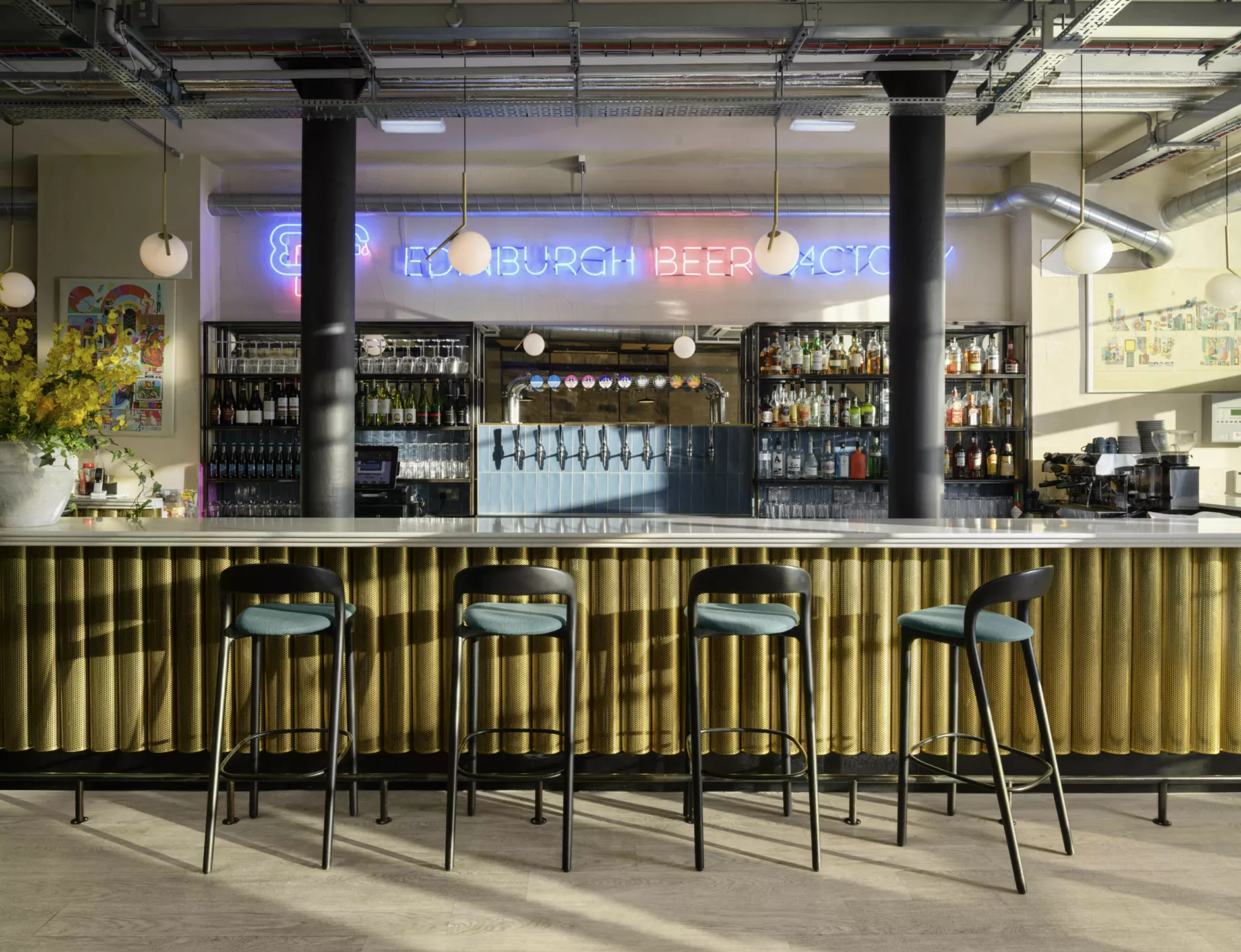 On time and on budget
The client required exceptionally high standards for this bespoke design, but with much experience in this area, careful consideration and excellent communication throughout, the restaurant was completed successfully to the approved budget, opening its doors to the public in 2020.
Credits
Architect Somner Macdonald Architects
Contractor SJS Property Services
Structural Engineer Robertson Eadie
Quantity Surveyor Thomson Gray
Images ZAC and ZAC