The C H Waddington Building is a new-build research facility commissioned by the University of Edinburgh to house the Centre for Systems Biology.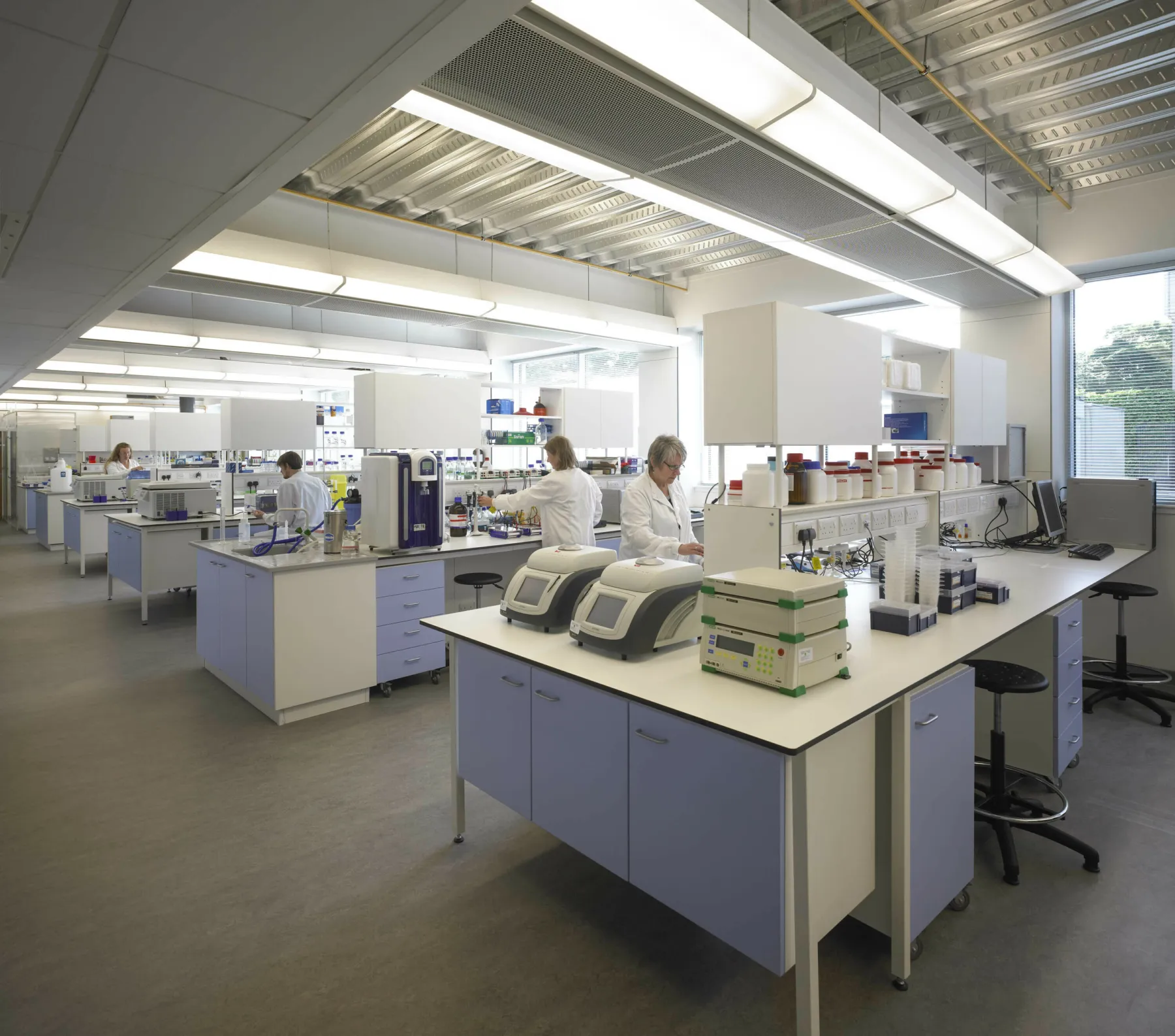 The three-storey building is situated on the King's Buildings campus in Edinburgh's southside and contains laboratories, offices, meeting rooms and associated ancillary spaces for around 60 researchers.
There is over 1,600 square metres of floor space split into two distinct zones – laboratories and offices – set on either side of a central corridor. Within each zone the design allows for flexibility in layout, helping to future-proof the building for changing research requirements. 
The glazing consists of floor-to-ceiling windows on a uniform grid, an arrangement that takes full advantage of the natural light available.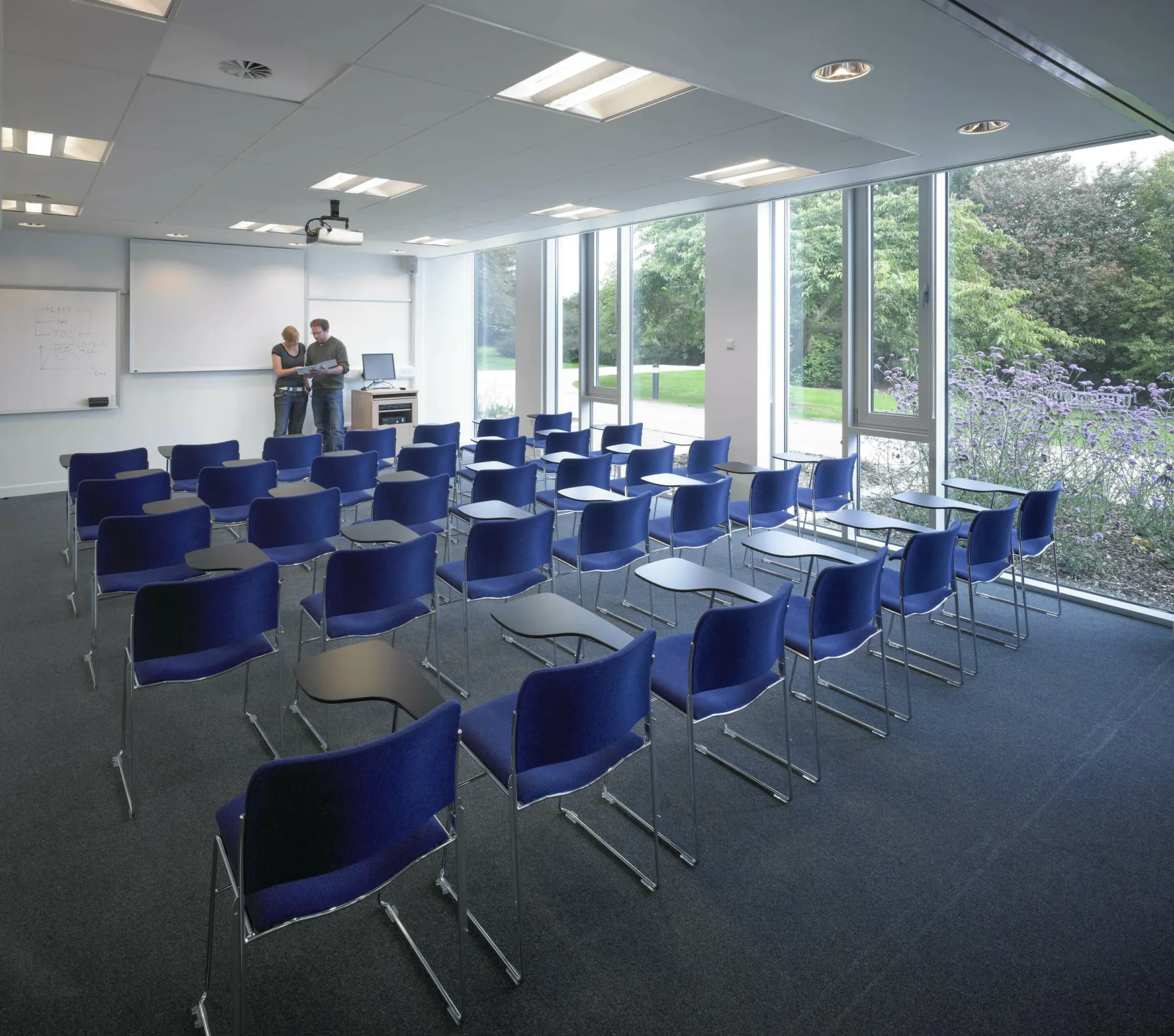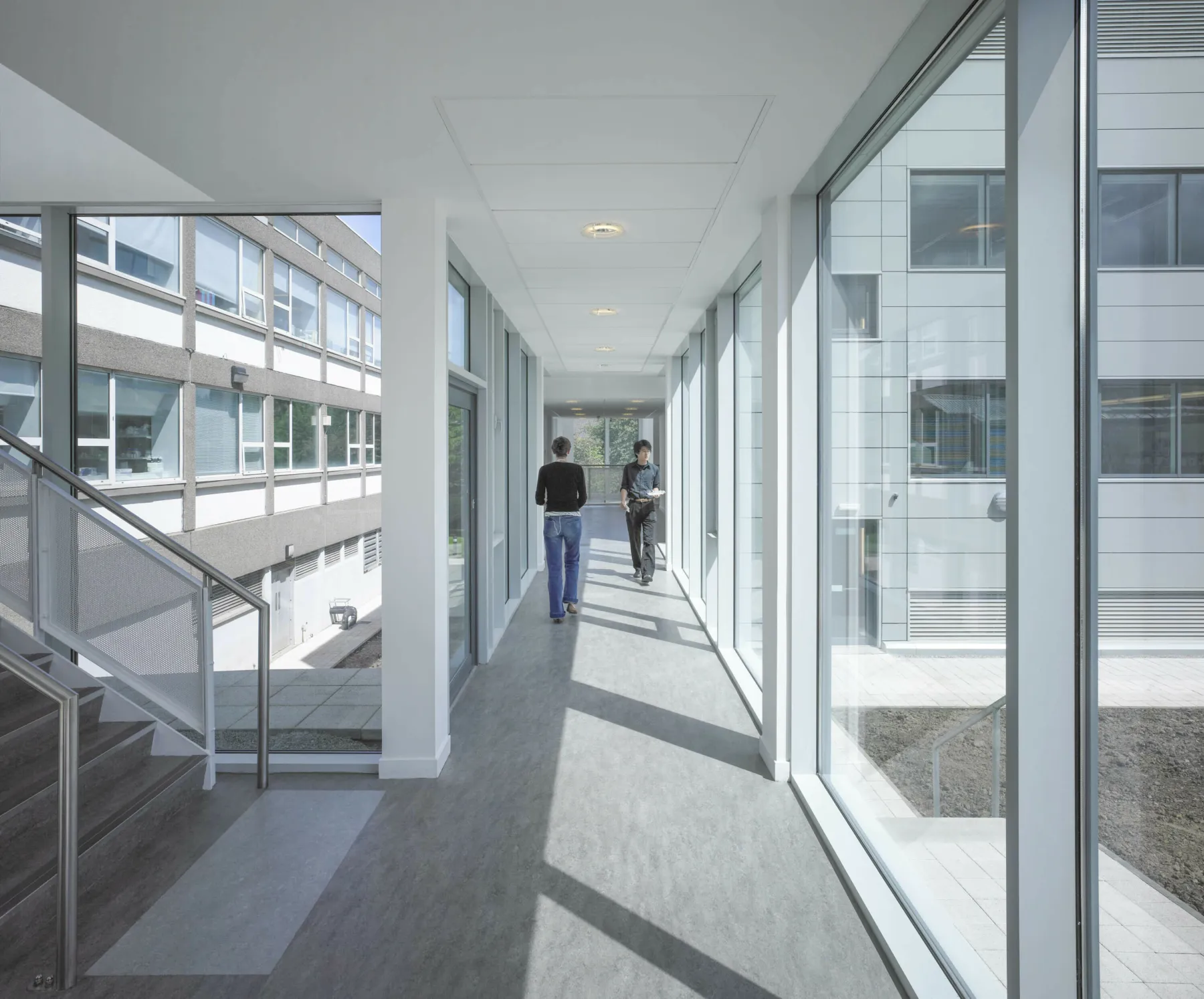 A key element of the brief was the connection to the pre-existing Daniel Rutherford building, with the design incorporating breakout spaces in the interface in which staff from both facilities can interact on an informal basis.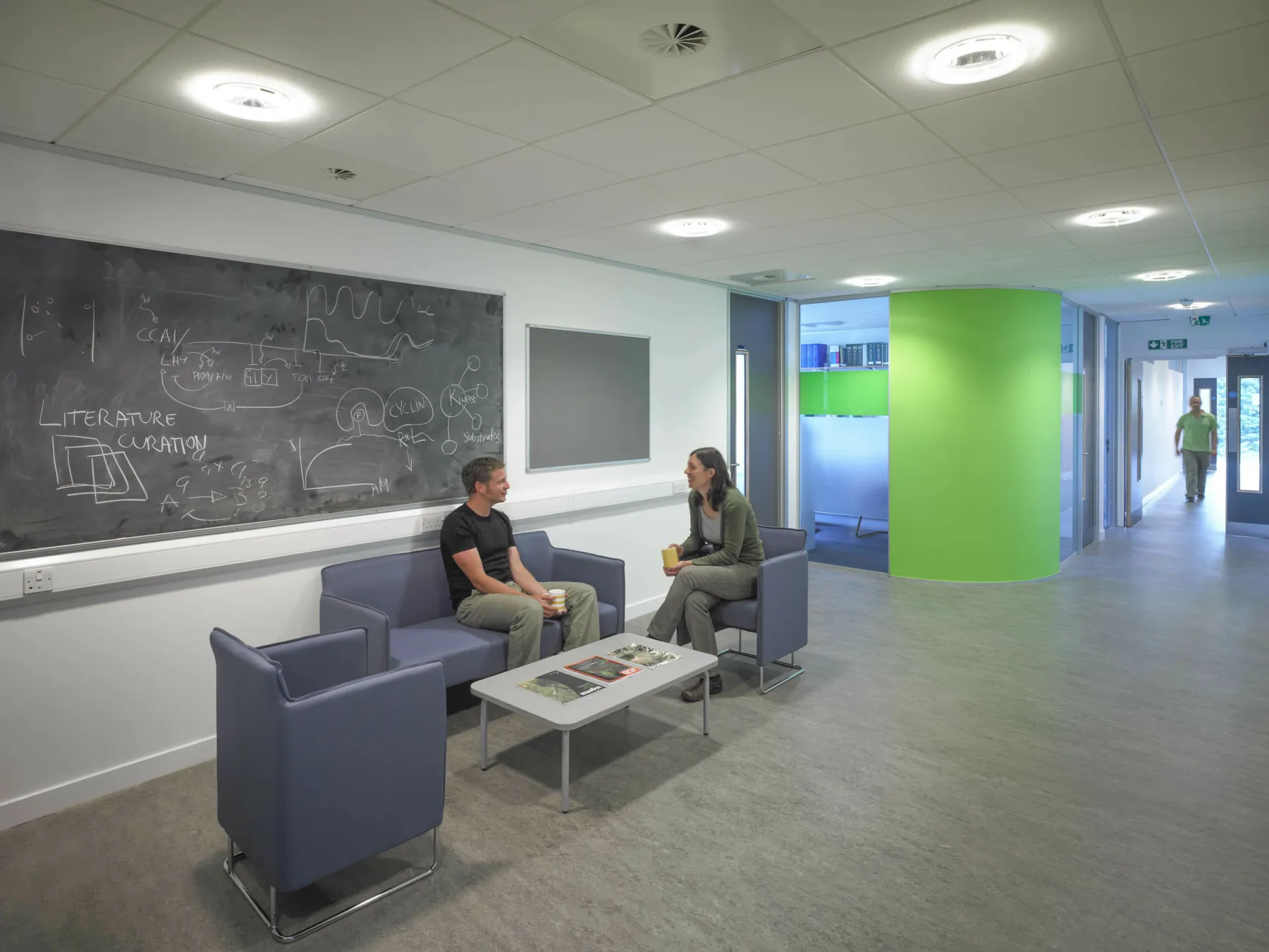 Construction site constraints
A particular challenge of this project was the requirement to work on a 'live' campus, with the adjacent University of Edinburgh buildings remaining operational at all times. As quantity surveyor, we had to accurately factor in the costs flowing from these constraints and draft the tender documents accordingly.
Owing to the building's function as a science research facility, the project included the installation of extensive mechanical and electrical services, and our experience in this area proved crucial in helping to maintain control over costs.
Commitment to sustainability

In line with the university's commitment to sustainability, the building is highly energy-efficient. It is well insulated and the construction detailing is designed to minimise energy losses throughout. Lighting software controls the supplementation of natural light with low-energy lighting. 
In addition, the building's energy is supplied via the campus-wide combined heat and power (CHP) network, which improves environmental performance while reducing energy costs.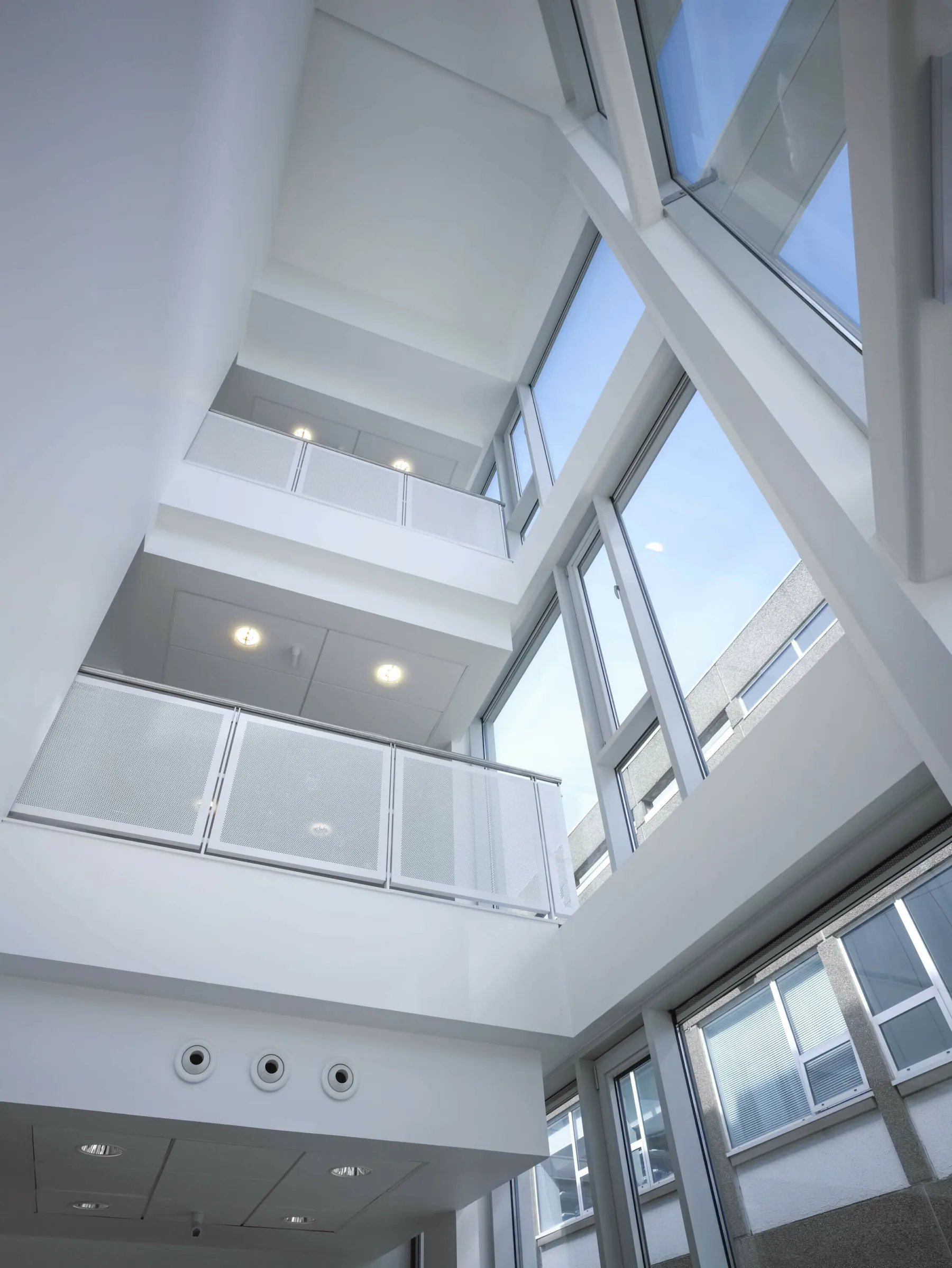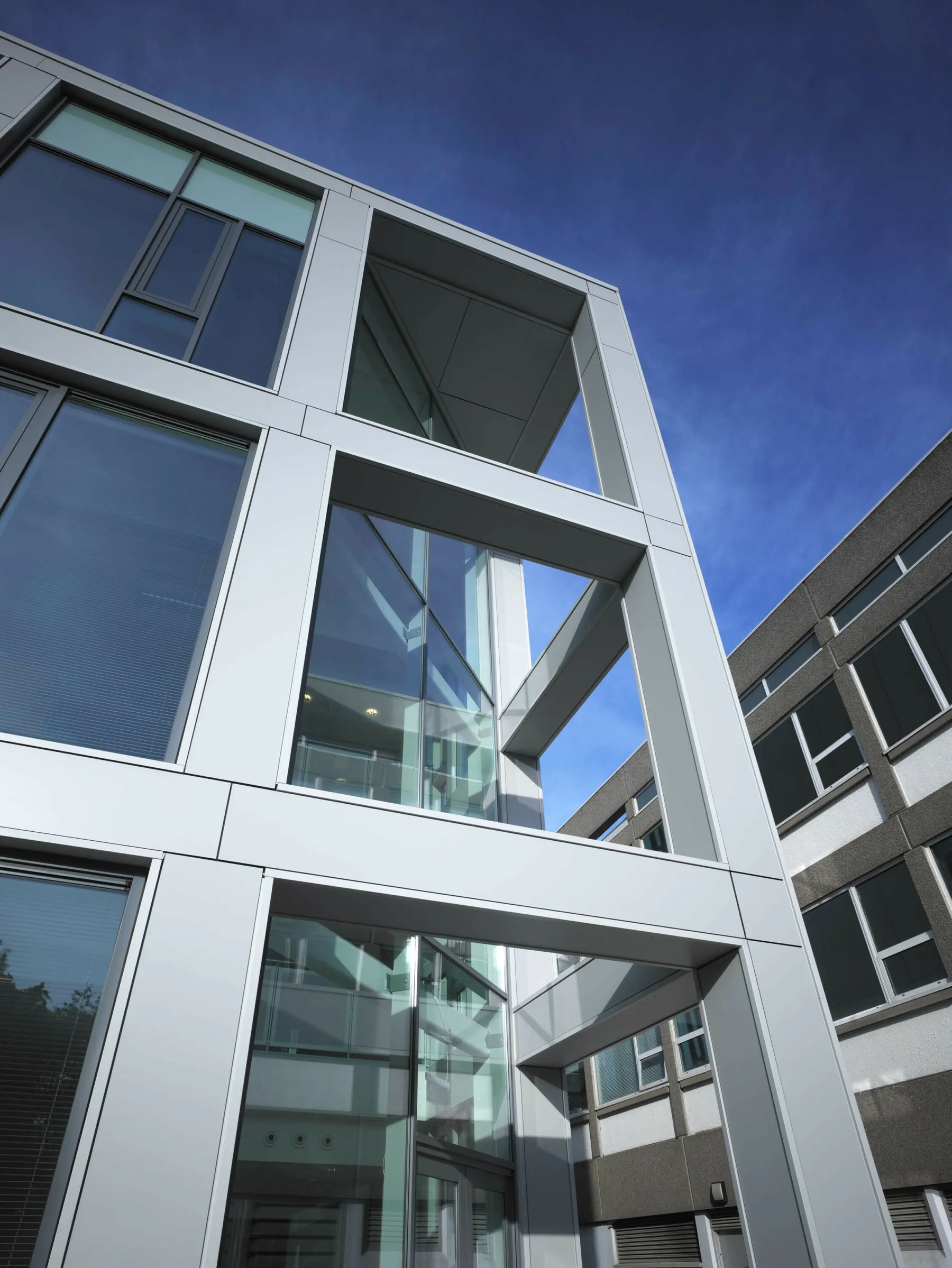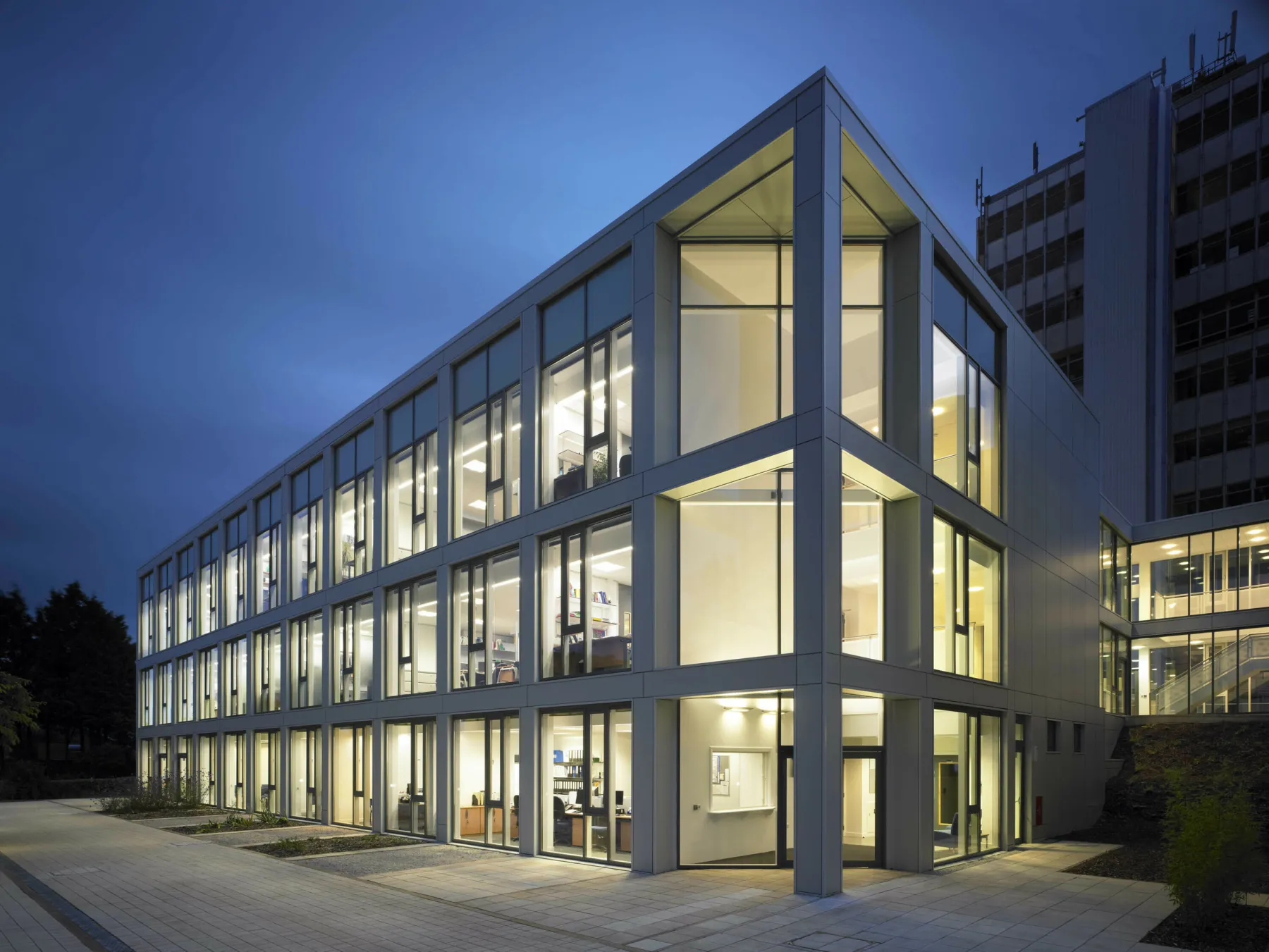 Credits

Architect Holmes Miller
Structural Engineer Beattie Watkinson
Services Engineer Harley Haddow
Quantity Surveyor Thomson Gray
Images Andrew Lee