Audit Scotland's new headquarters has been created on the fourth floor of a former GPO building in Edinburgh's historic Old Town.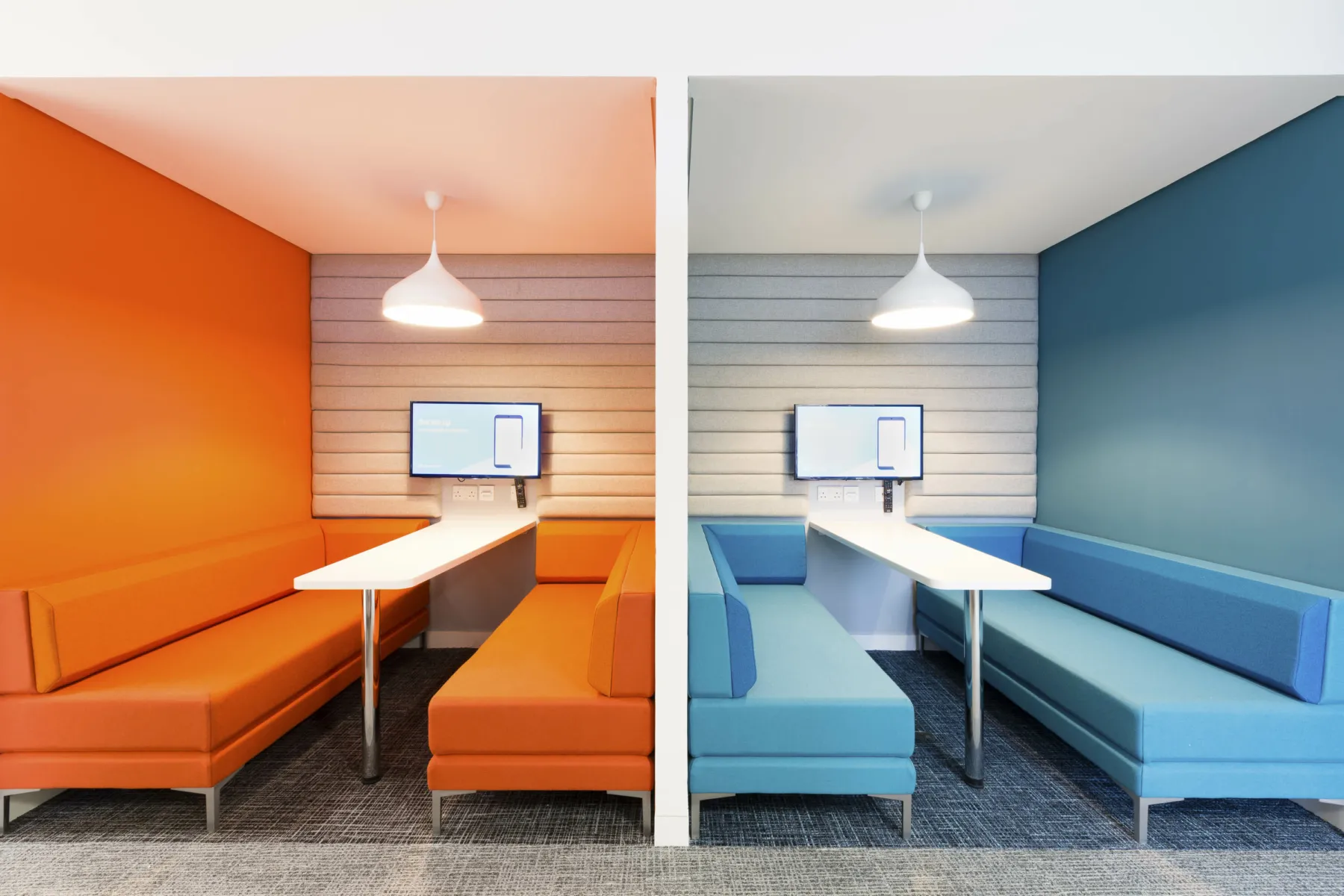 An extensive fit-out provides modern, flexible business accommodation with open-plan offices, formal and informal meeting rooms, breakout spaces and a conference suite.
Two offices into one
The commercial office refurbishment was part of an efficiency drive by Audit Scotland, with the relocation of staff from two offices into a single new workspace. A better use of space meant there was ample accommodation to meet all the workplace needs despite a 25 percent reduction in floor area, thus achieving a reduction in operating costs. 
However, the consolidation also provided an opportunity for the organisation to rethink its way of working, including its culture and public persona, changes that are reflected in the new layout and interiors.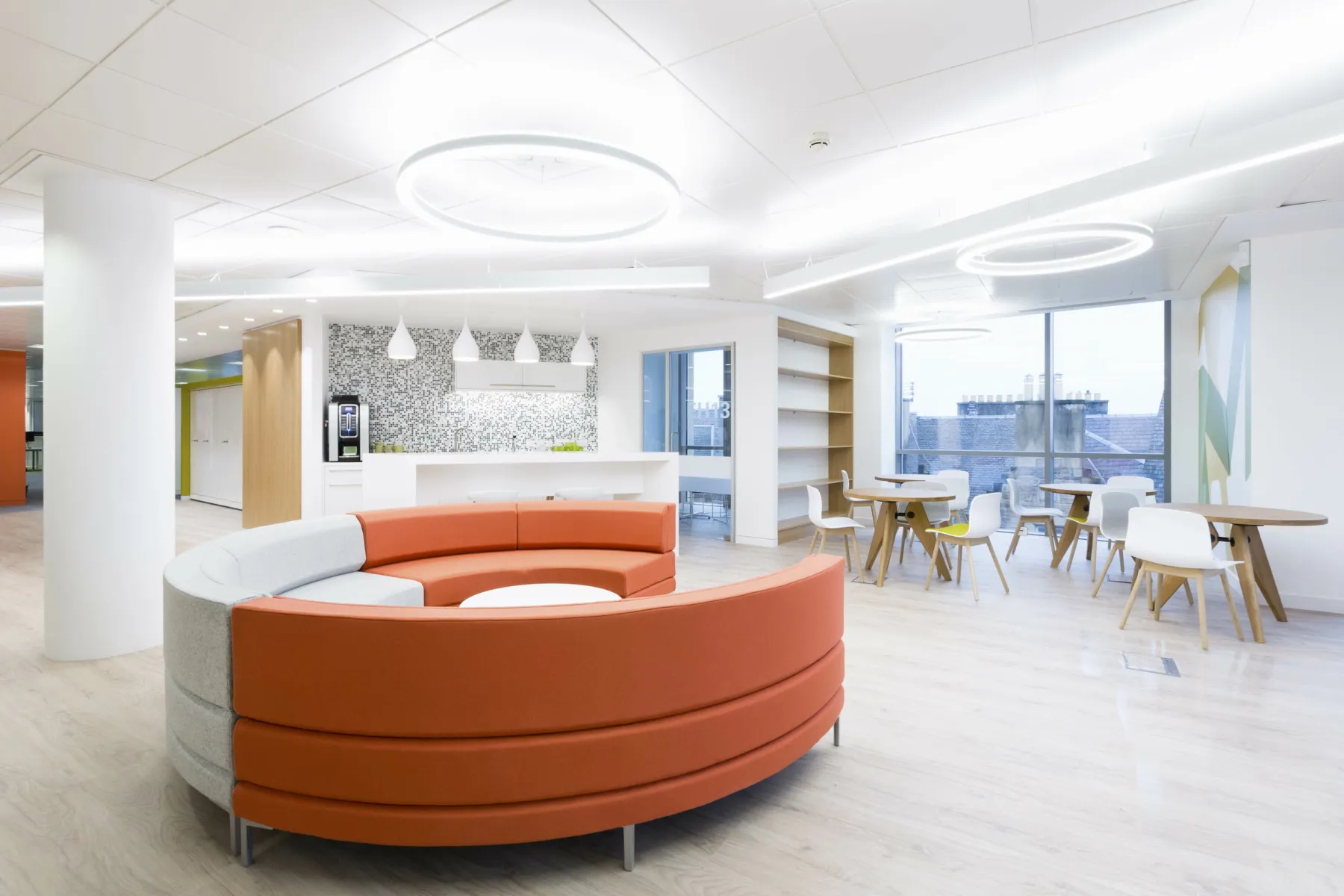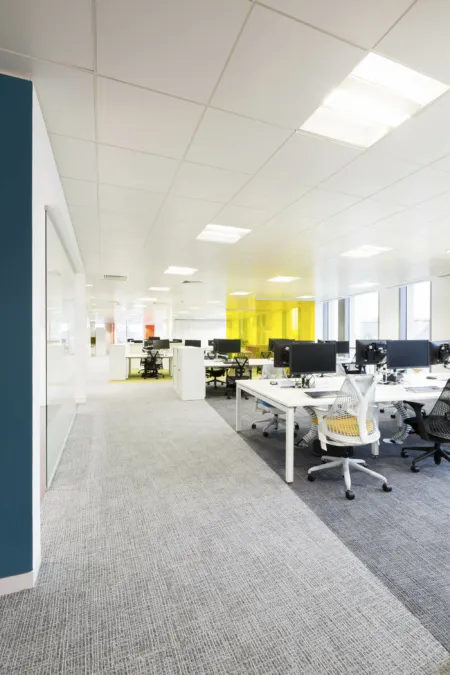 Office refurbishment works
The works comprised the strip-out and removal of all ceilings and installation of new internal partitions and flooring. Suspended proprietary ceilings and doors were incorporated into the existing building. 
Renewal of mechanical and electrical services included new drainage and ventilation to toilets, installation of air conditioning to the server room, and new electrics, lighting, fire alarm and door access control systems.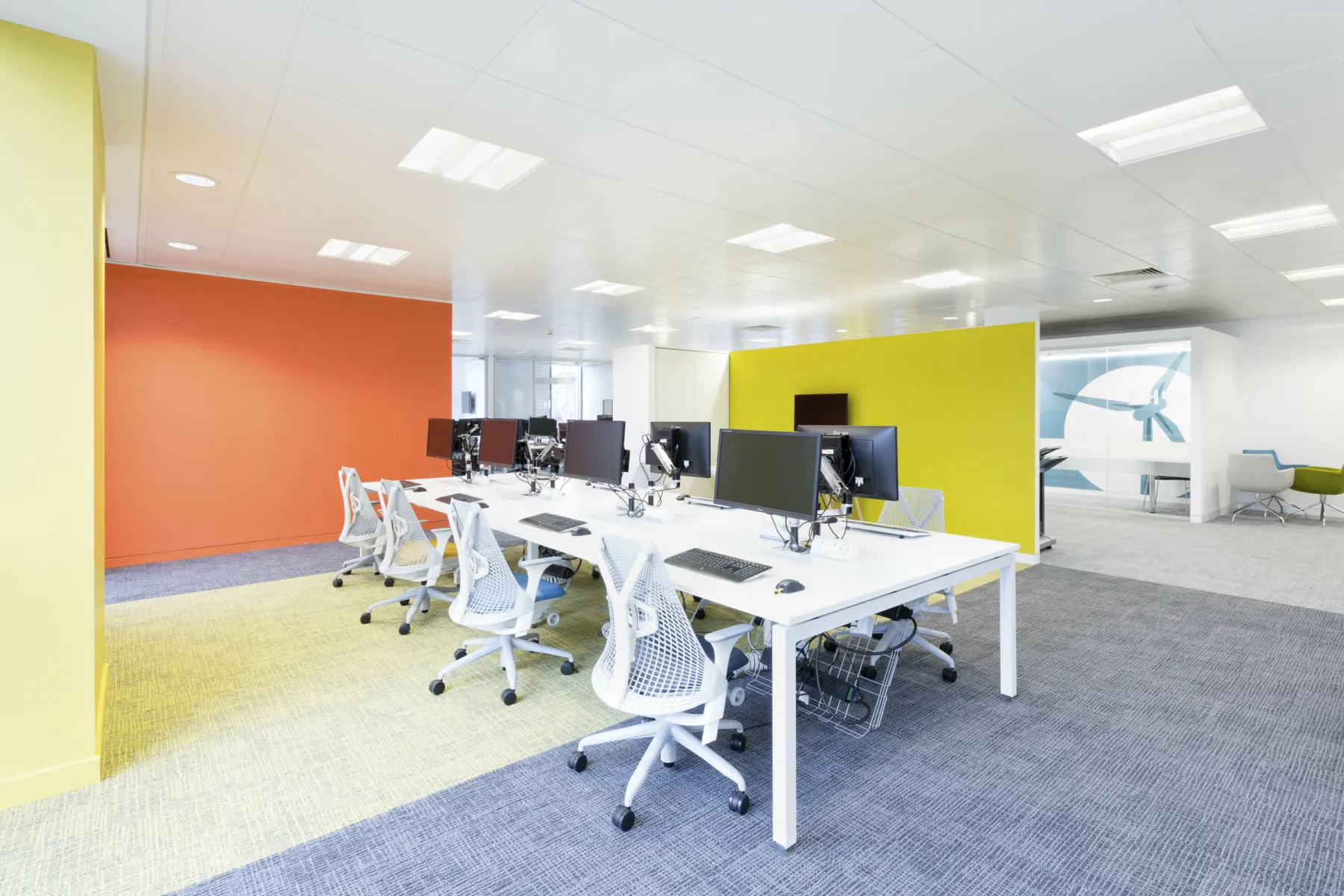 Effect of overlapping activities on schedule
By overlapping the intensive detailed design and contractor procurement period with consultation and space-planning activities, we were able to achieve the earliest possible start on site. Close and regular collaboration between all members of the project team also allowed a very tight construction fit-out period to be achieved, thus bringing the handover date forward. 
Further time savings were obtained by overlapping the final elements of the job with the start of the client's relocation.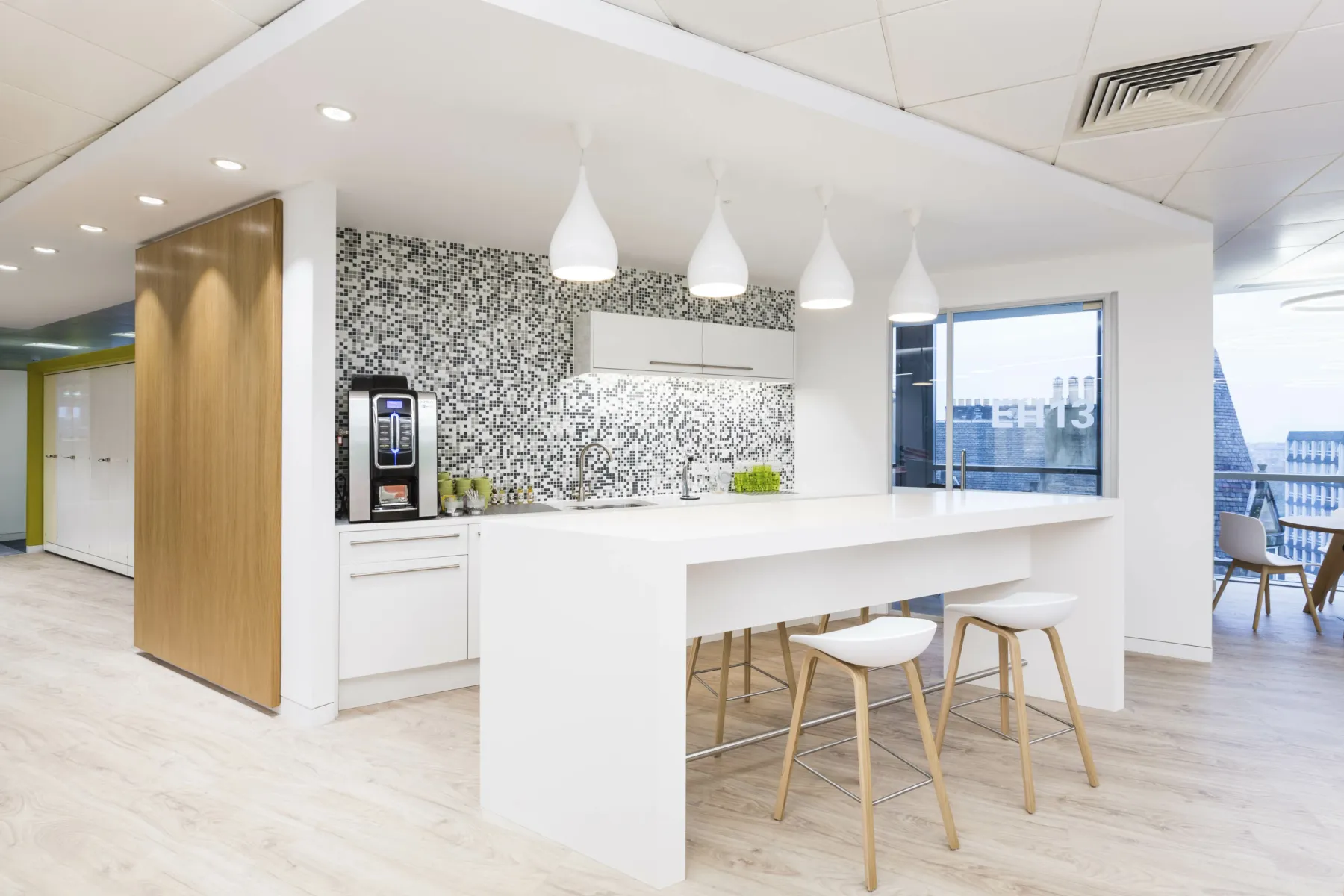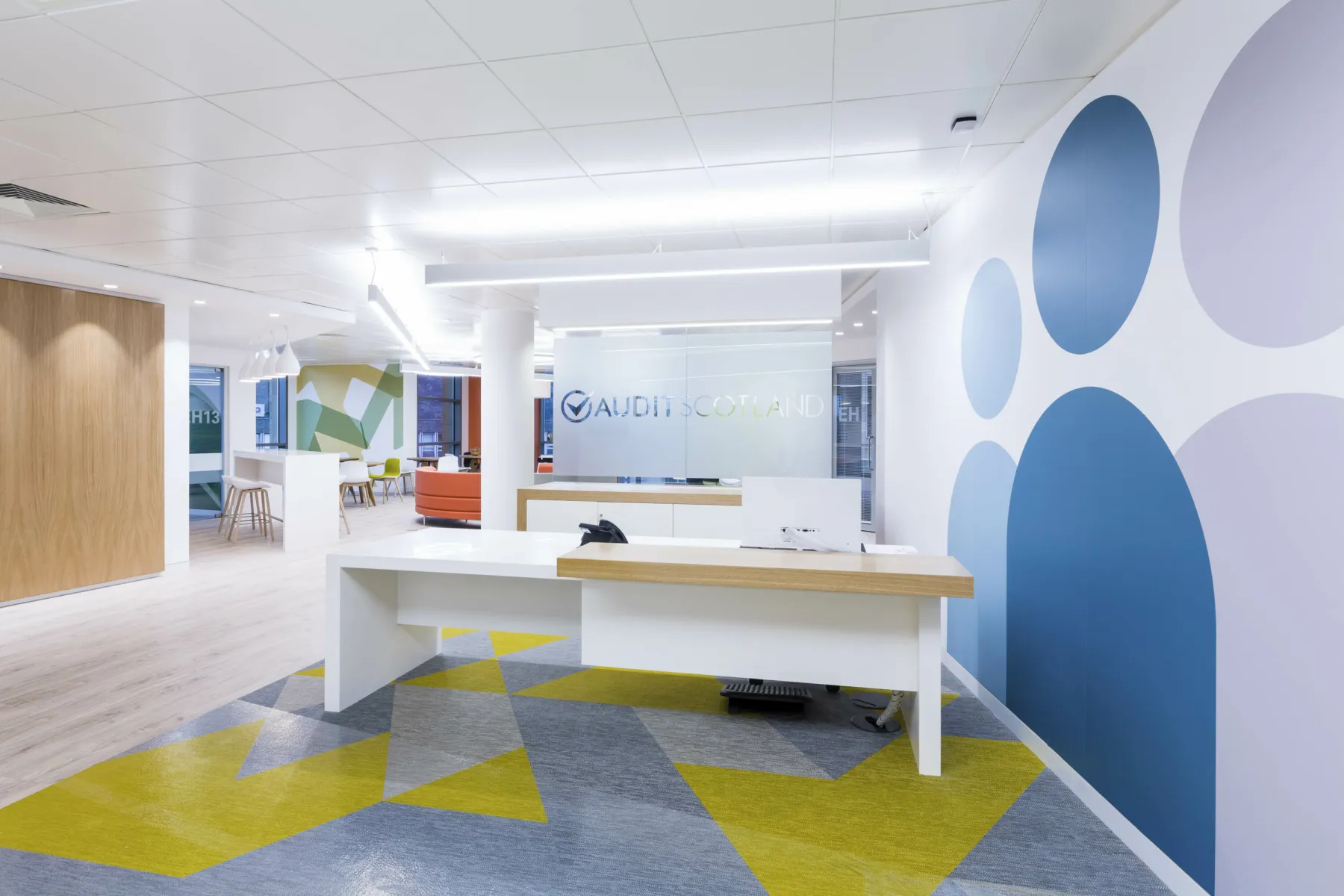 Value for money achieved
As project managers and cost consultants, we were responsible for the project from start to finish. This included helping Audit Scotland to develop their business plan and ensuring that the project was delivered to the required quality within the strict cost benchmarks set by government procurement. 
The resulting project was held up as a 'value for money' exemplar by the Scottish Government for public-sector office fit-outs.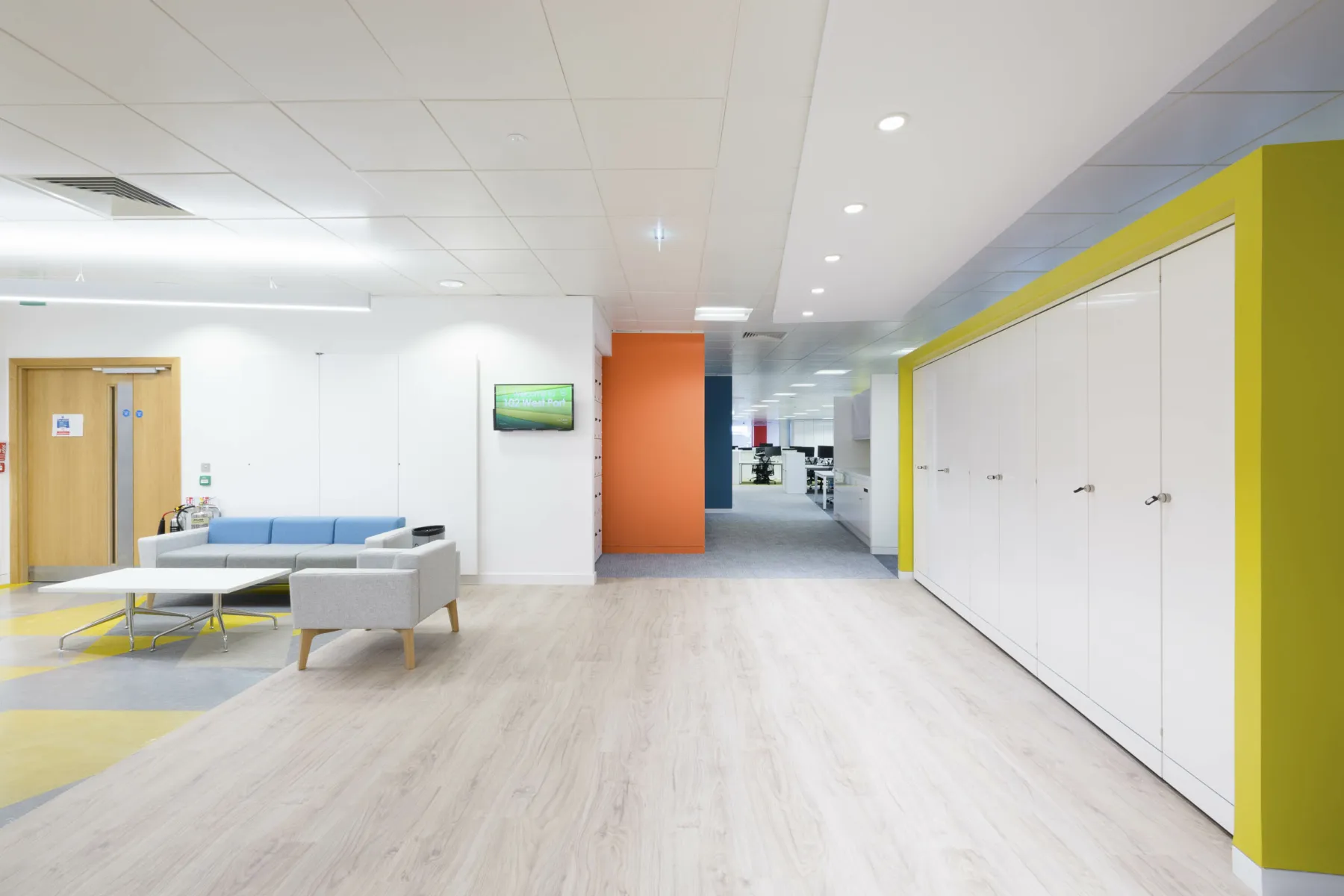 Credits
Architect HAA Design
Contractor Clark Contracts
Services Engineer Wallace Whittle
Project Manager Thomson Gray
Quantity Surveyor Thomson Gray
Principal Designer Thomson Gray
Images Alexander Fraser Photography

Awards
2017 British Council for Offices Awards, shortlist