Arcadia is a new-build nursery catering to children of staff and students of the University of Edinburgh and also to local families.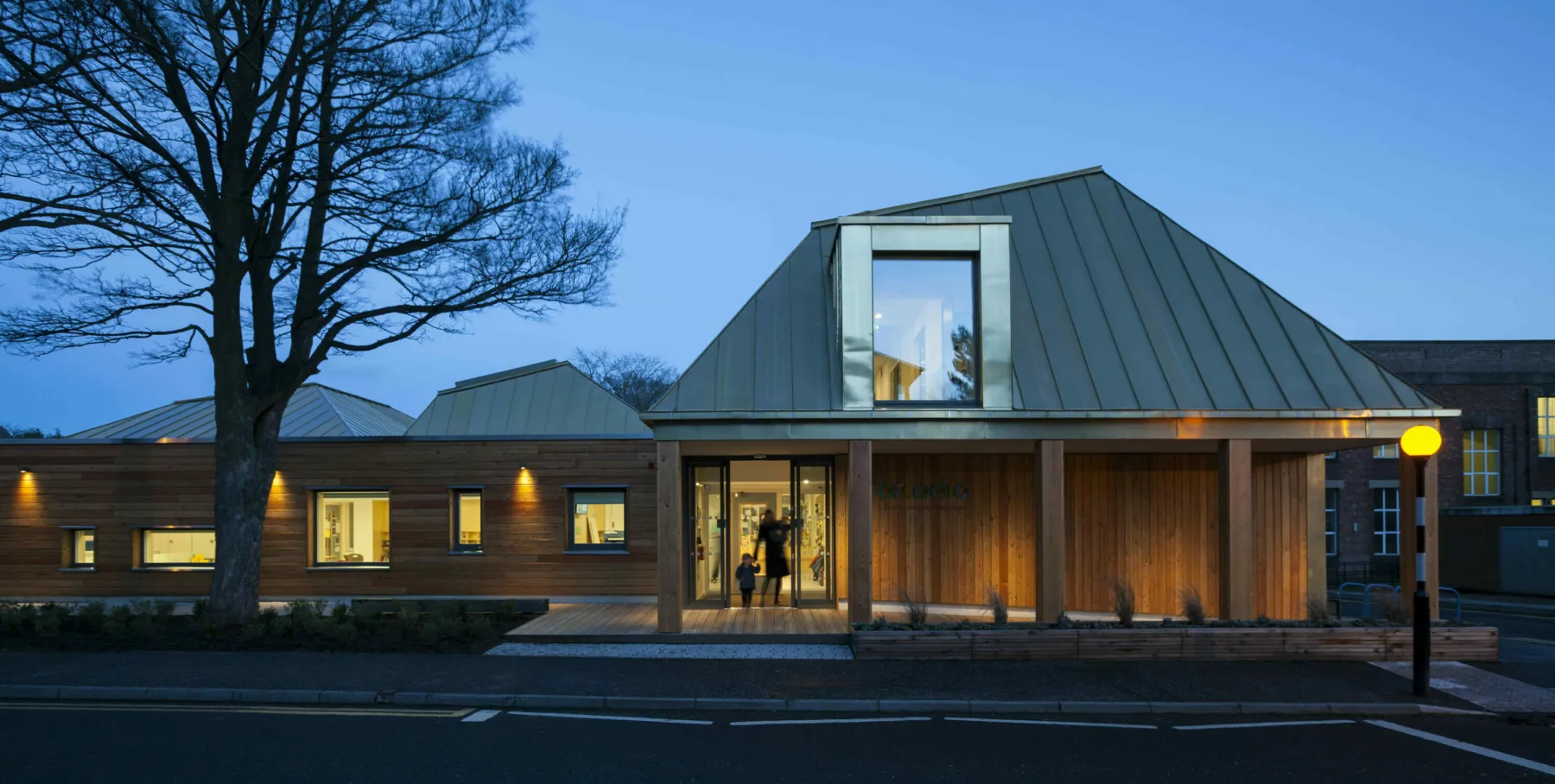 The building is designed with the idea of 'free play' in mind and the accommodation is laid out to facilitate this. Each of the three playrooms opens onto a covered terrace which then leads into a garden area. 
At full complement, the nursery staff look after just over 100 children, from infants up to the age of five years.
Pyramidal roofs complement nursery school building design
A cross-laminated timber structure was used throughout the purpose-built nursery building, which is topped with three asymmetrical pyramidal roofs containing high vaulted ceilings. Natural and sustainable, the timber was also strong enough to achieve the spans required for wide-open mezzanines.
The materials were chosen so as to provide a durable yet child-friendly finish with a low carbon footprint. The building's power is supplied from a centralised university combined heat and power (CHP) network. There is natural cooling and ventilation as well as low-energy lighting and equipment. 
As a result, it is highly energy-efficient and it was awarded a BREEAM sustainability rating of 'excellent' at the design stage.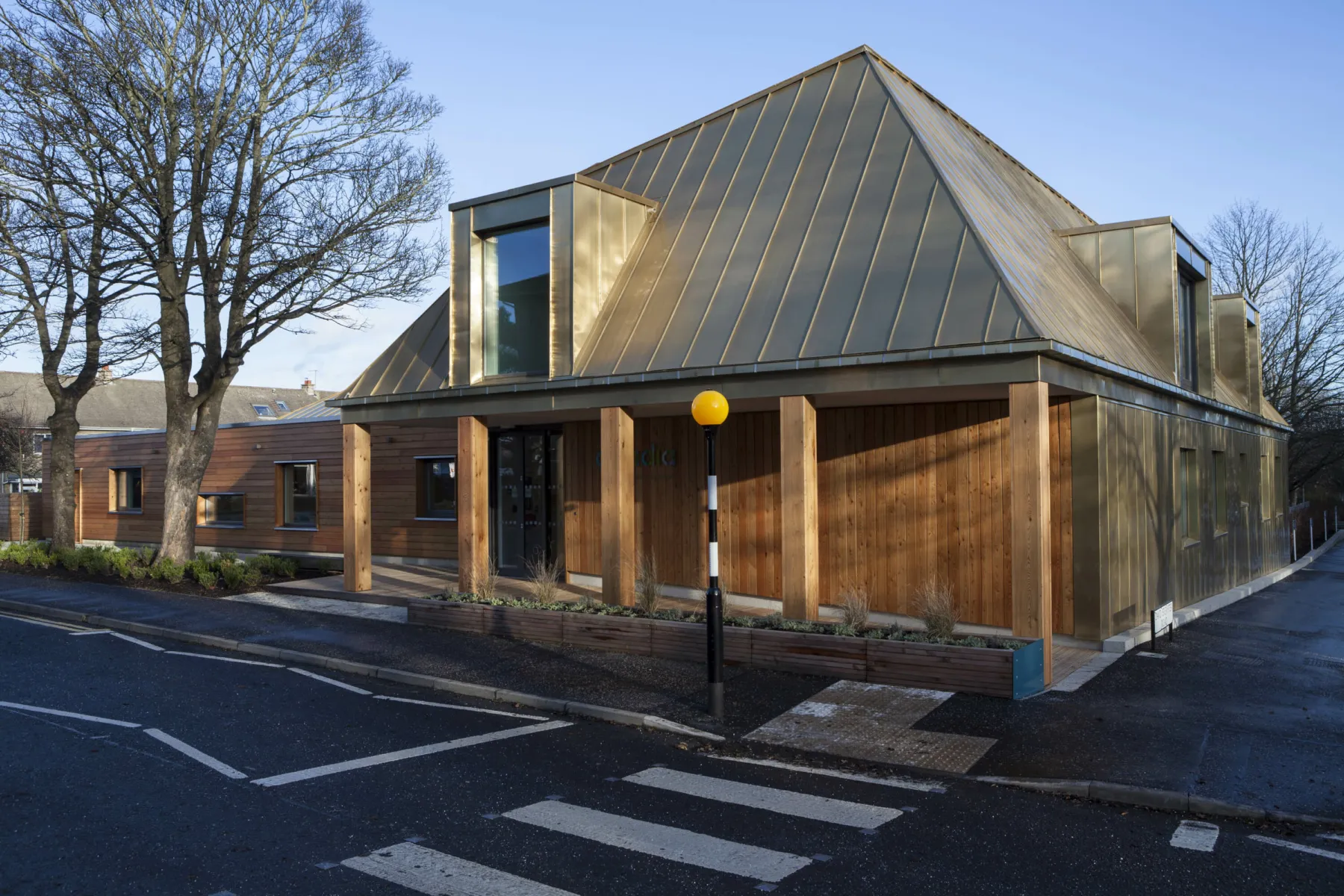 Specialist contract for timber frames
At the time of the building's construction in 2014, cross-laminated timber framing was an emerging technology requiring specialist design at an early stage. There were also long lead times for procurement of the materials. Consequently, there was an unusual requirement for an upfront payment of 25% of the overall cost.
As quantity surveyor on the project, this required us to give particular consideration to the contractual mechanisms and procurement arrangements. Ultimately, a bespoke contract involving a separate tender allowed the initial 25% to be paid before the main contract was let. The remainder then became due upon installation of the frames.
Having two separate contracts running in tandem like this was key to achieving the timescales required by the project's programme.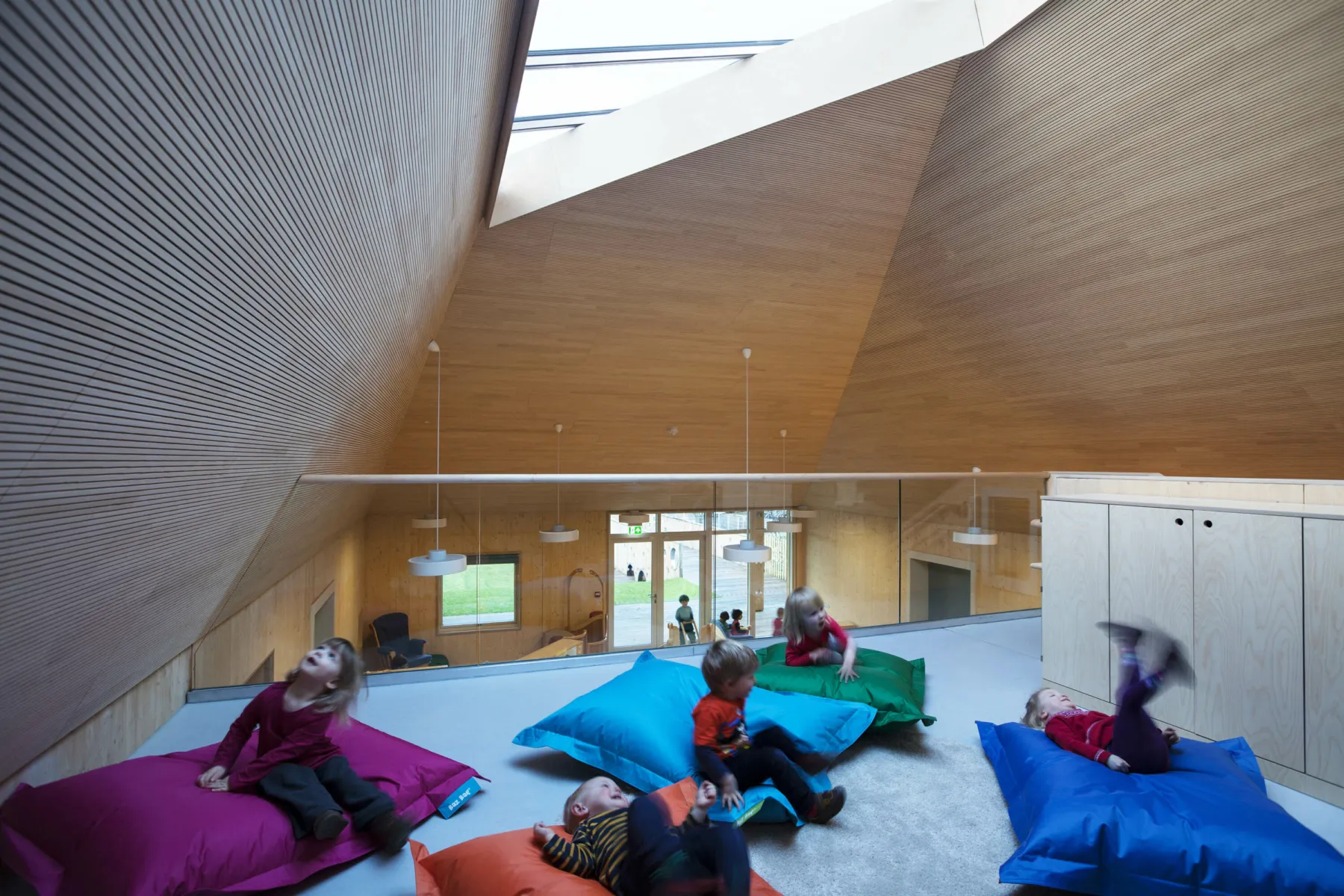 Award-winning sustainable design
Arcadia opened in 2014 and the following year received numerous architectural awards for its design, sustainability and use of materials, including a RIAS Wood for Good Award: Best Use of Timber, a RIBA Award and a RIAS Zero Waste Award.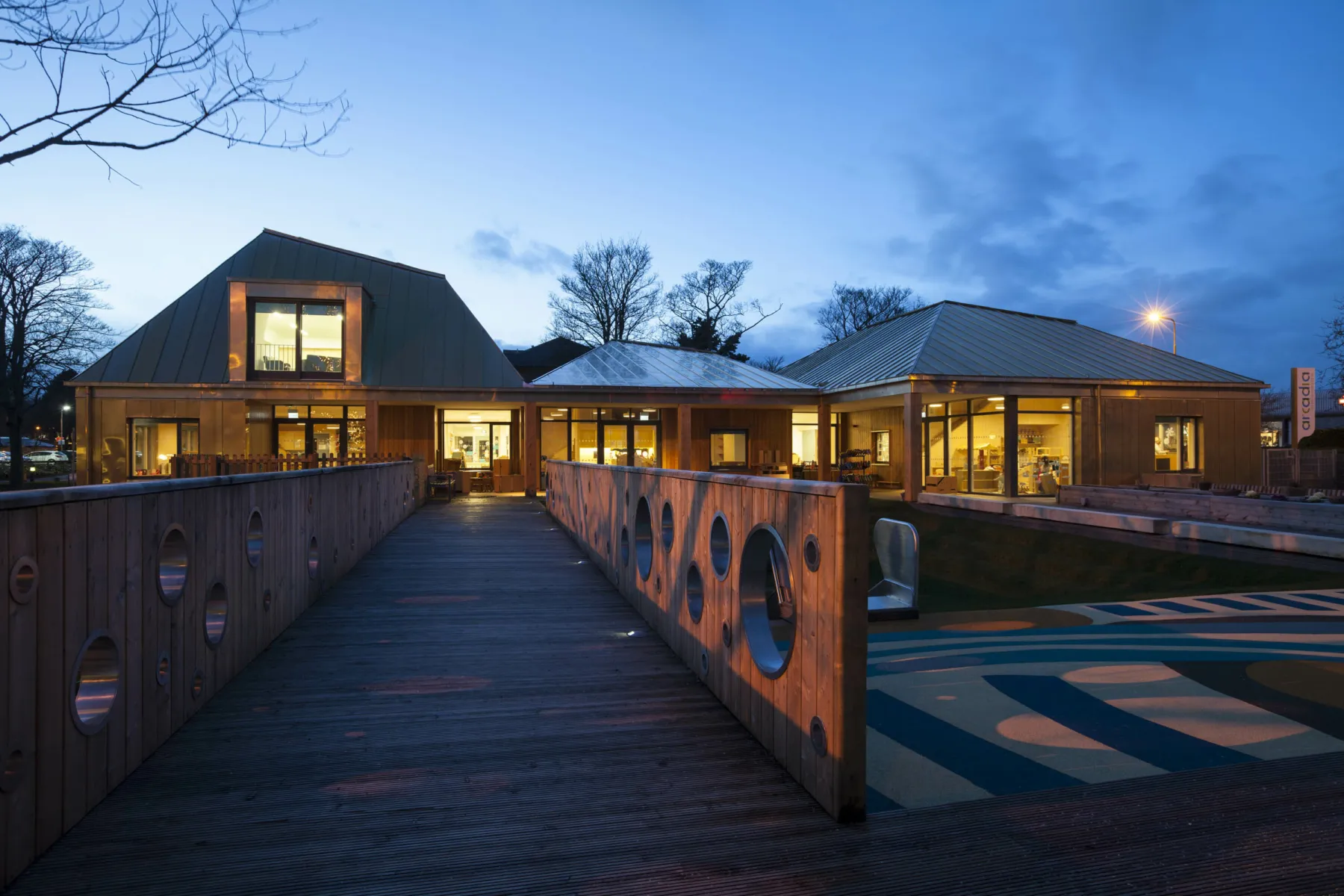 Credits
Architect Malcolm Fraser Architects
Contractor Balfour Beatty
Structural Engineer AED
Services Engineer Harley Haddow
Quantity Surveyor Thomson Gray
CDM Coordinator KLM Partnership
Images Angus Bremner
Awards
2015 Edinburgh Architectural Association Wood Award
2015 Edinburgh Architectural Association Building of the Year: Commendation
2015 RIAS Award
2015 RIAS Wood for Good Award: Best Use of Timber
2015 RIAS Doolan Award: Special Mention
2015 RIAS Zero Waste Award
2015 RIBA Award
2015 Scottish Design Award: Education Building