Broomlands Primary School is an award-winning new-build project in Kelso in the Scottish Borders.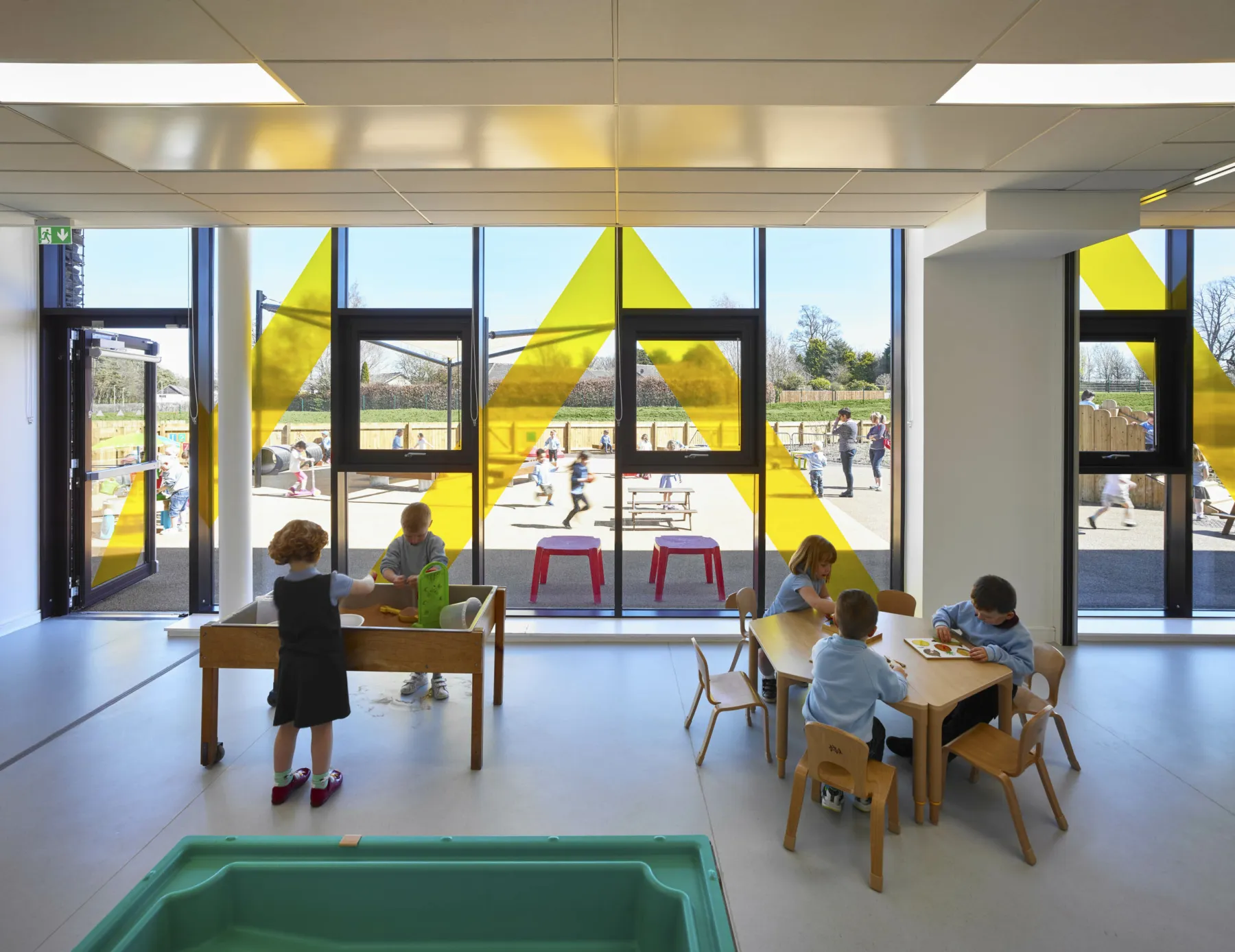 The distinctive primary school building, with its oversailing roofs, all-glass frontage, cobalt stone gabion walls and prominent entrance staircase, is one of a new generation of schools inspired by the Curriculum for Excellence, which places increased emphasis on external learning and classroom provision.
The new building was constructed in the grounds of the existing school, with the old building remaining fully operational until the project was complete.
Design for flexible learning
The interior is laid out with classrooms on both sides of a generous breakout space, which accommodates a range of activities and encourages flexible learning. 
The result is a series of semi-enclosed and open-plan teaching spaces on the ground and first floors, including 14 classrooms, a nursery, communal areas, and games and dining halls. All have easy access to external play areas.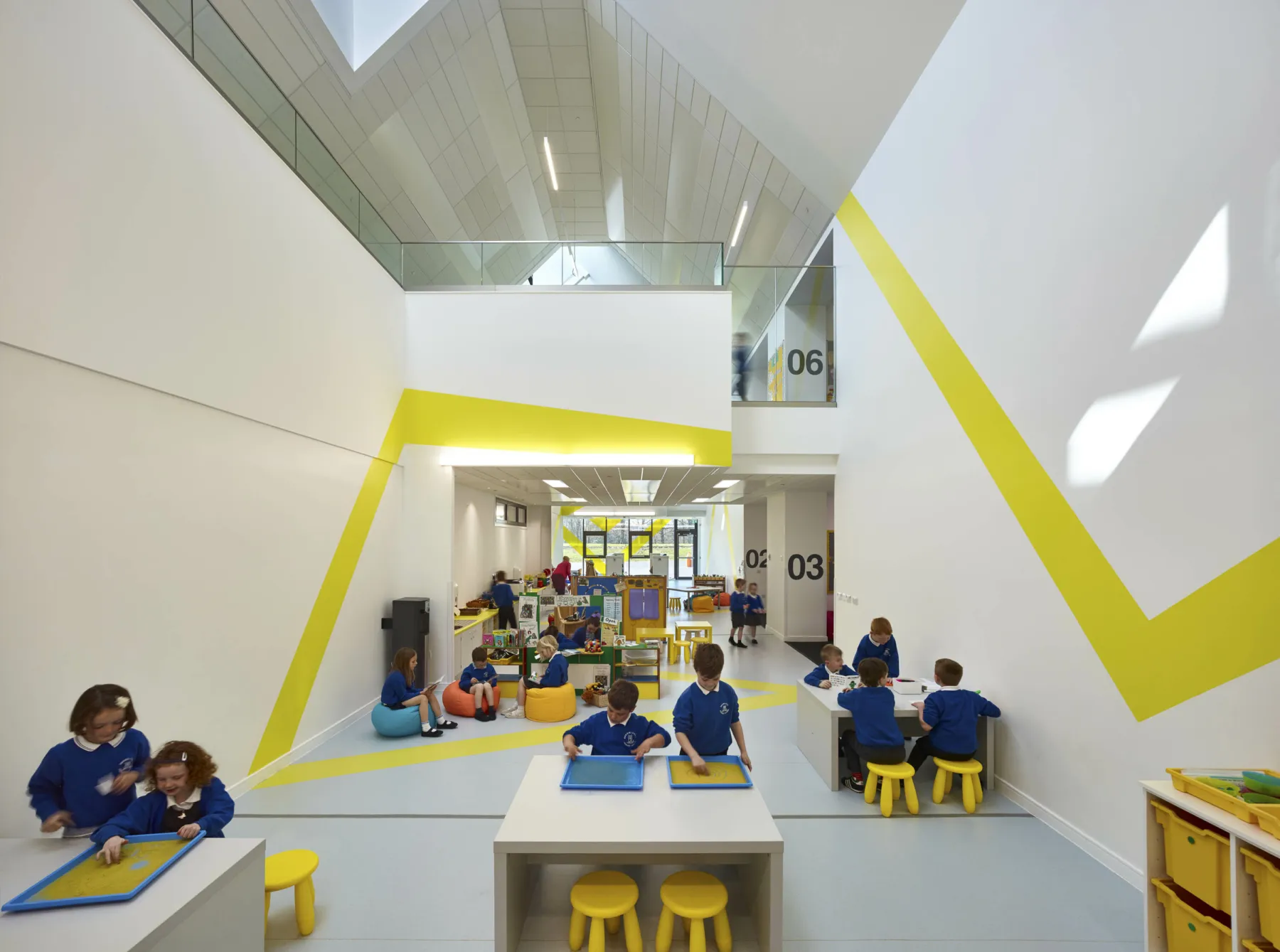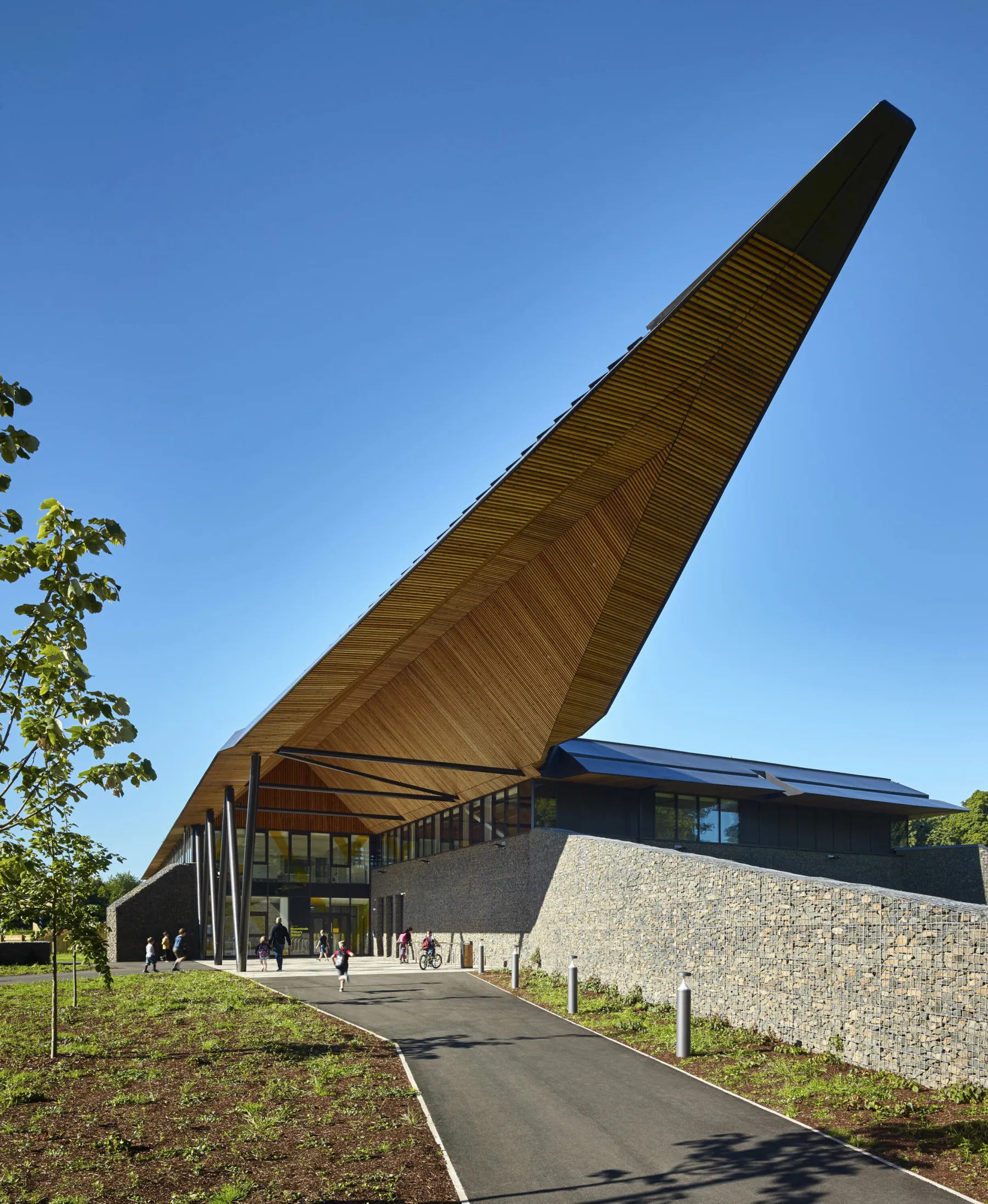 Improved position in the grounds
As the existing school was located in one corner of the grounds, the new building could be positioned in the middle of the site, with plenty of open space around it to facilitate easy access. This central location also makes better use of the available light as there is less overshadowing from the mature trees on the perimeter.
A new community multi-use games area was built on former playing fields, with access from the playground or a nearby path, for use outside school hours.
Segregation of site works
With teaching continuing while the building works were ongoing, one of the key challenges was ensuring that the primary school construction project remained fully segregated from the day-to-day activities of the school.
We carried out a full consultation with the client, the contractor, school representatives and local residents to discuss site access and traffic management, and to incorporate any specific requirements into the build programme. This led to clearly defined access routes and delivery times, avoiding key parts of the school timetable such as arrival and departure times and break times.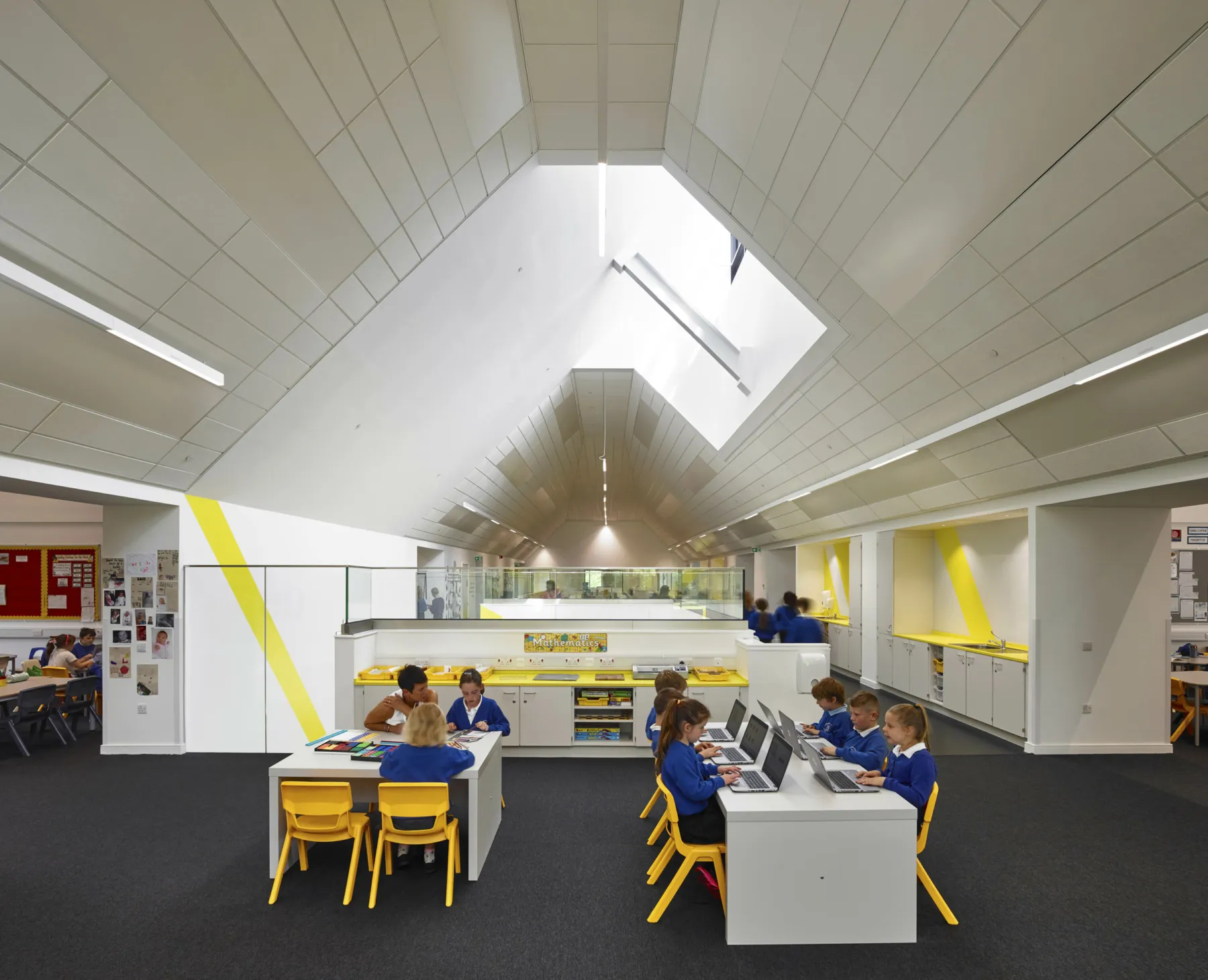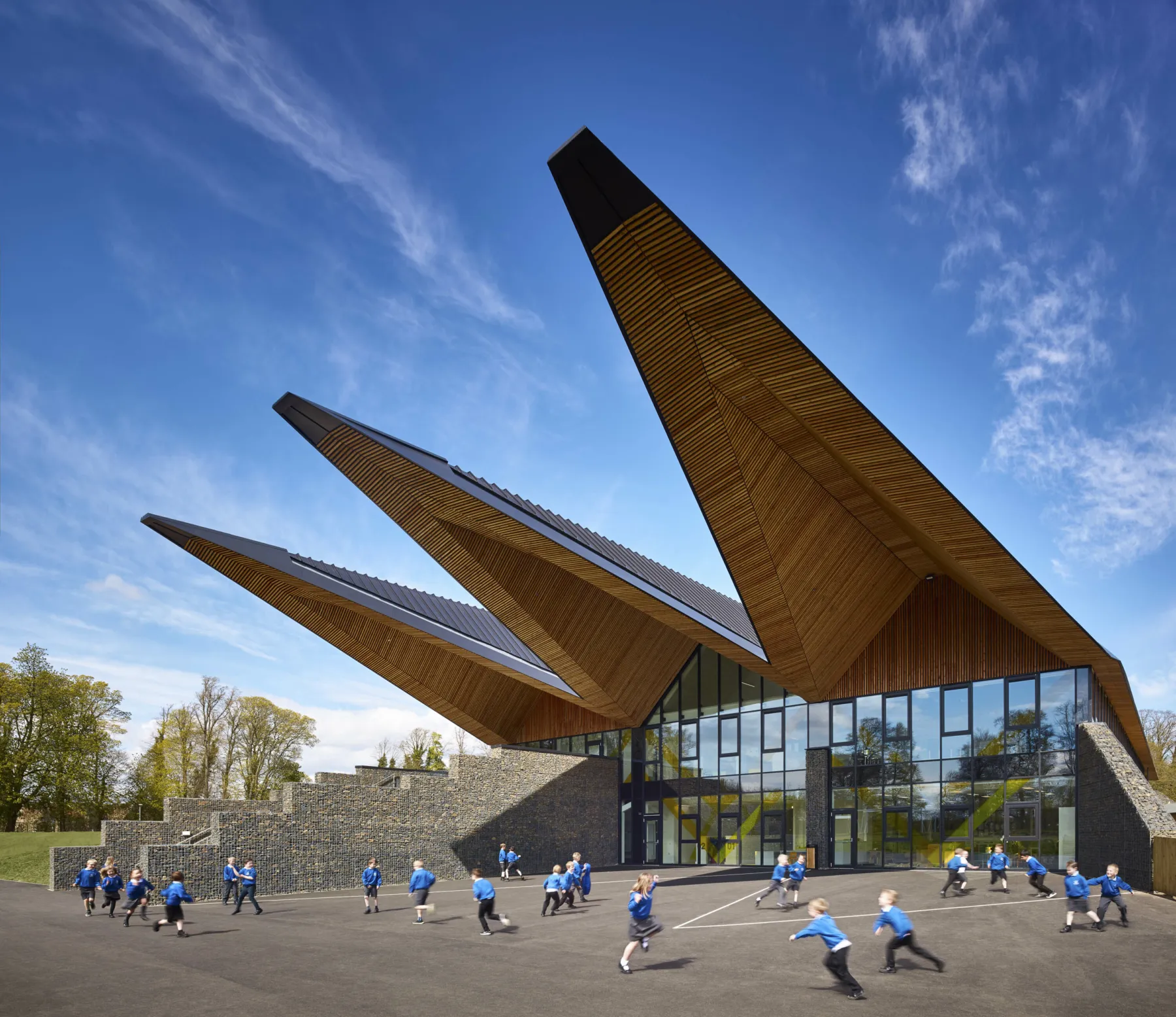 Demolition of old school
Once the new building was complete, the move from the existing school could take place. This now became the new site as the old school building was demolished, including significant asbestos removal and disposal. This was followed by the final landscaping.
The overall project was completed on time and within the stated budget and the new building was received with acclaim, winning architectural awards from RIAS, RIBA and the Glasgow Institute of Architects.
Credits
Architect Stallan-Brand
Contractor McLaughlin & Harvey
Structural Engineer Goodson Associates
Services Engineer Davie + McCulloch
Quantity Surveyor Thomson Gray
CDM Coordinator Thomson Gray
Images Andrew Lee

Awards
2019 RIAS Award: Best Education Building in Scotland
2019 RIBA Regional Award: Scotland
2018 Glasgow Institute of Architects: Best Education Project
2018 Glasgow Institute of Architects: Supreme Architectural Award