In what is a Scottish architectural first, the Inverness Justice Centre brings together under one roof criminal and civil courts as well as numerous related community services.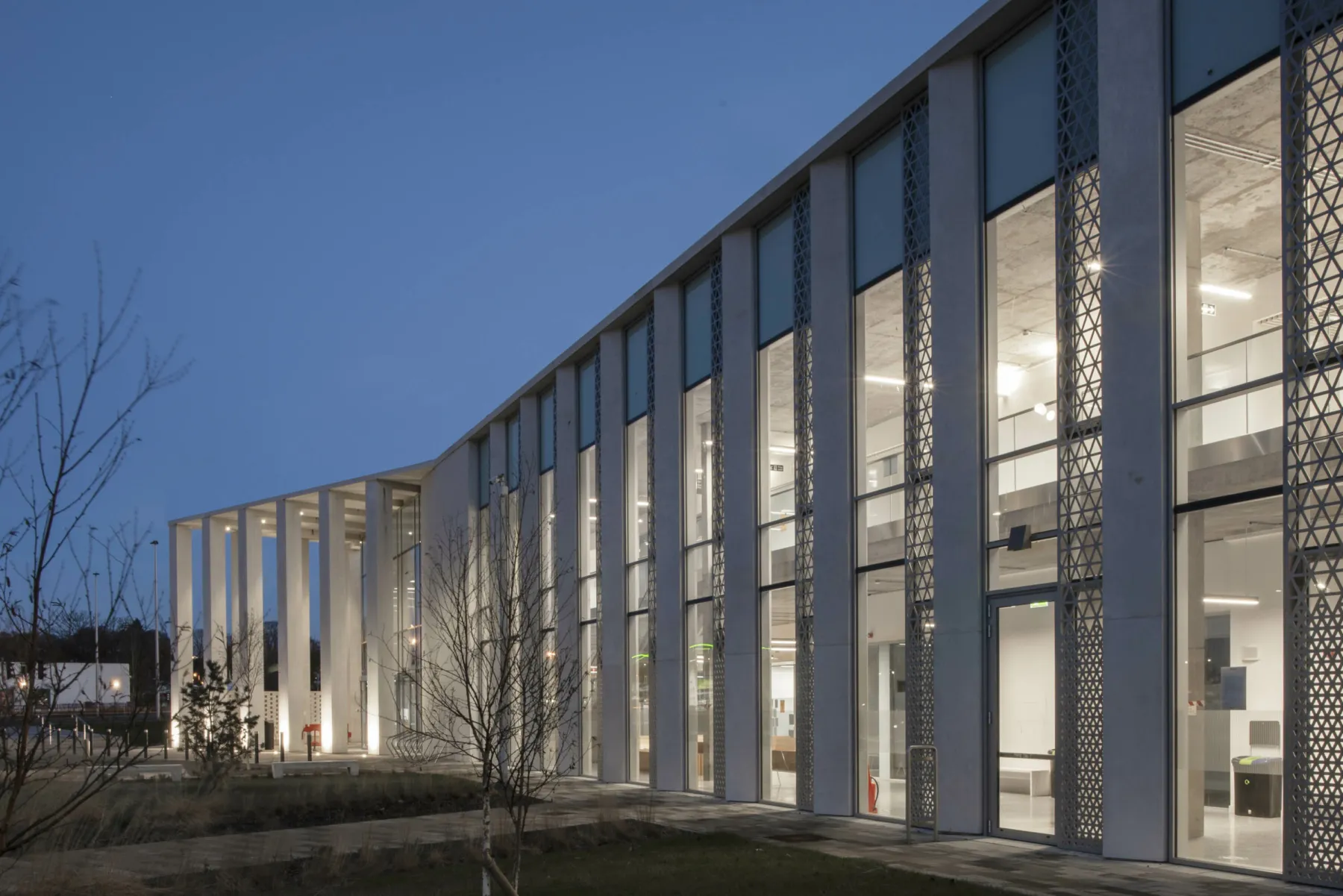 By integrating a range of service delivery organisations, including Citizens Advice, Victim Support Scotland and Police Scotland, the Scottish Courts and Tribunals Service (SCTS) hopes the centre will better support victims of crime as well as witnesses and litigants.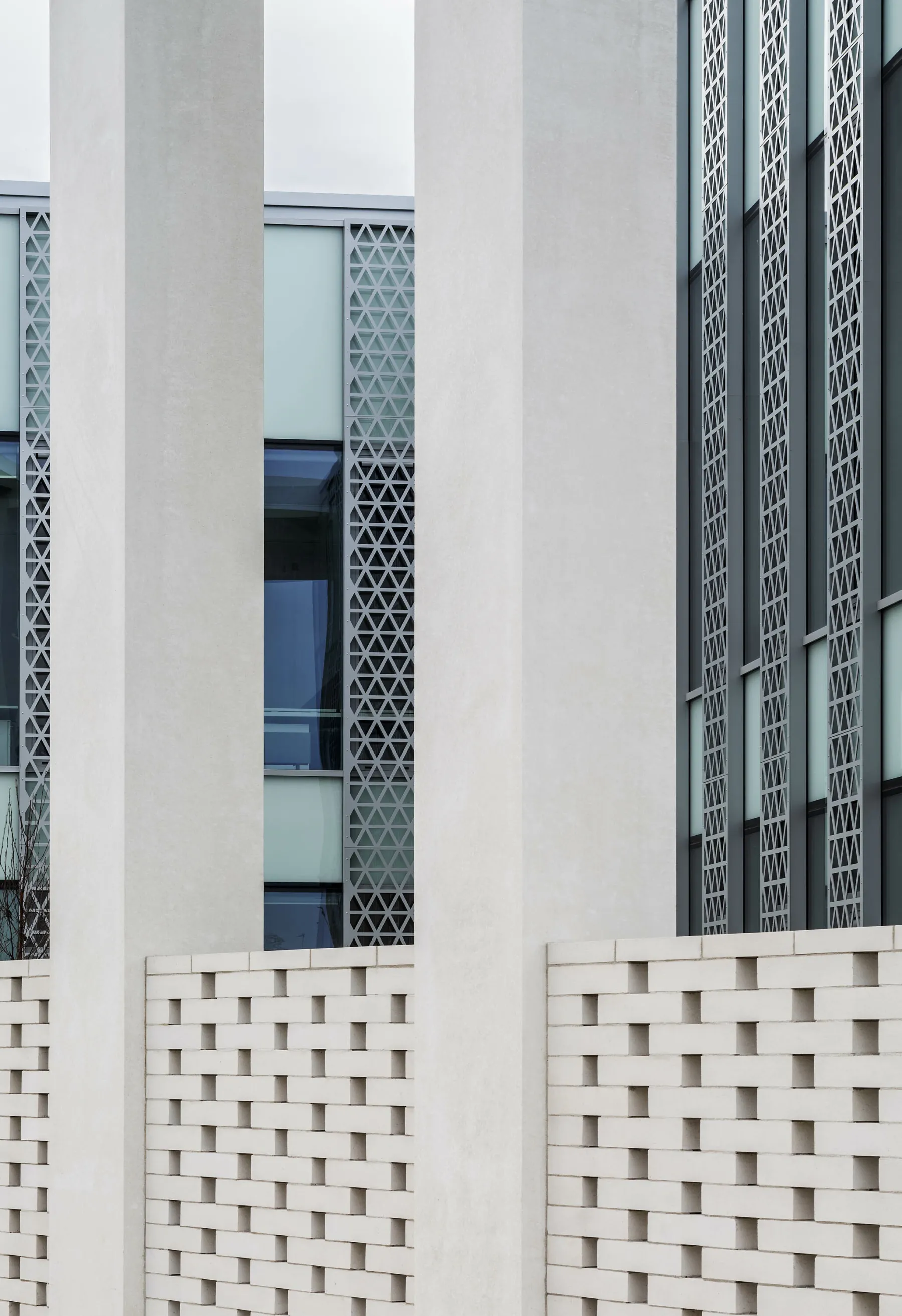 The imposing two-storey building, with its 115-metre front elevation studded with concrete columns, includes six timber-lined courtrooms as well as offices, holding cells, reception areas and other ancillary accommodation.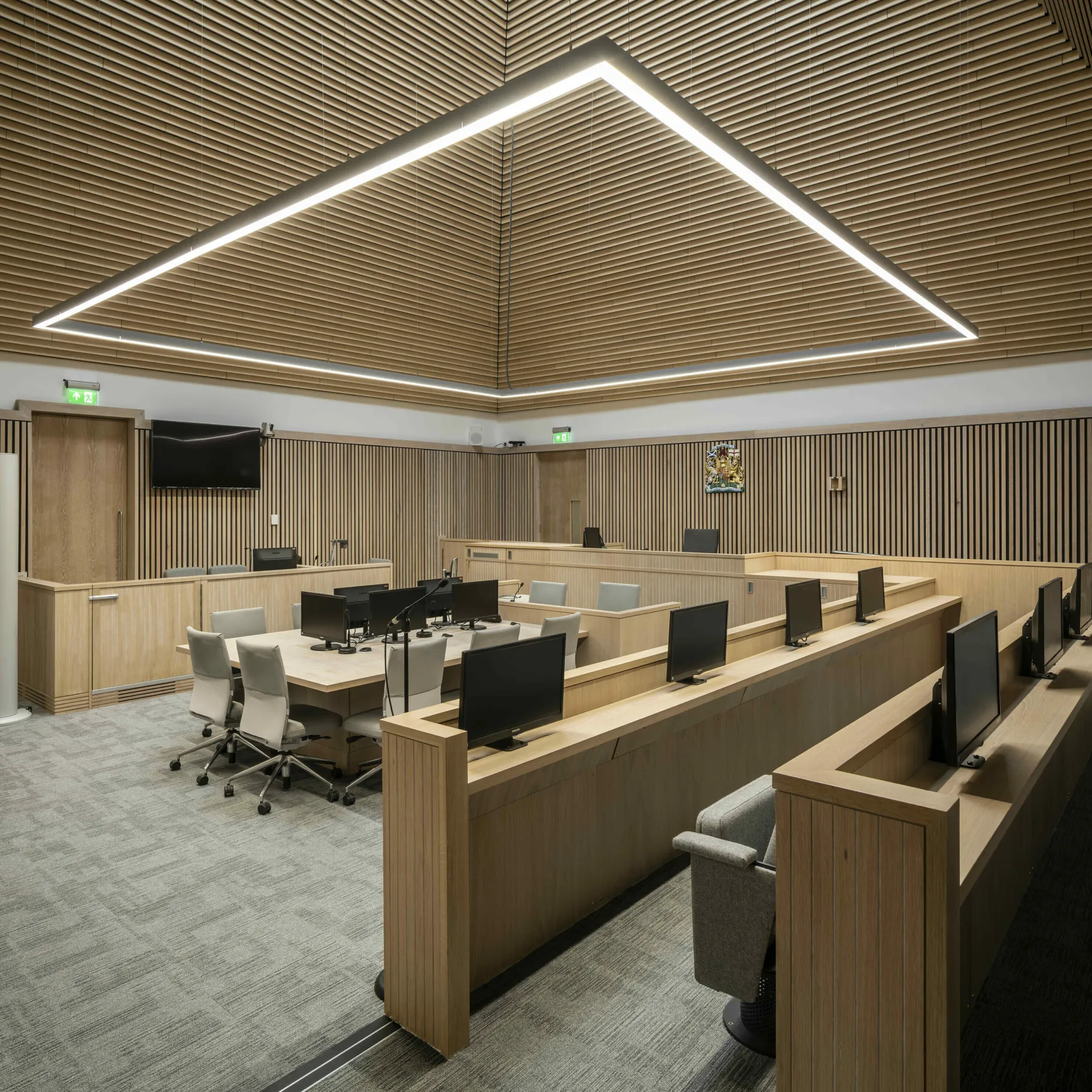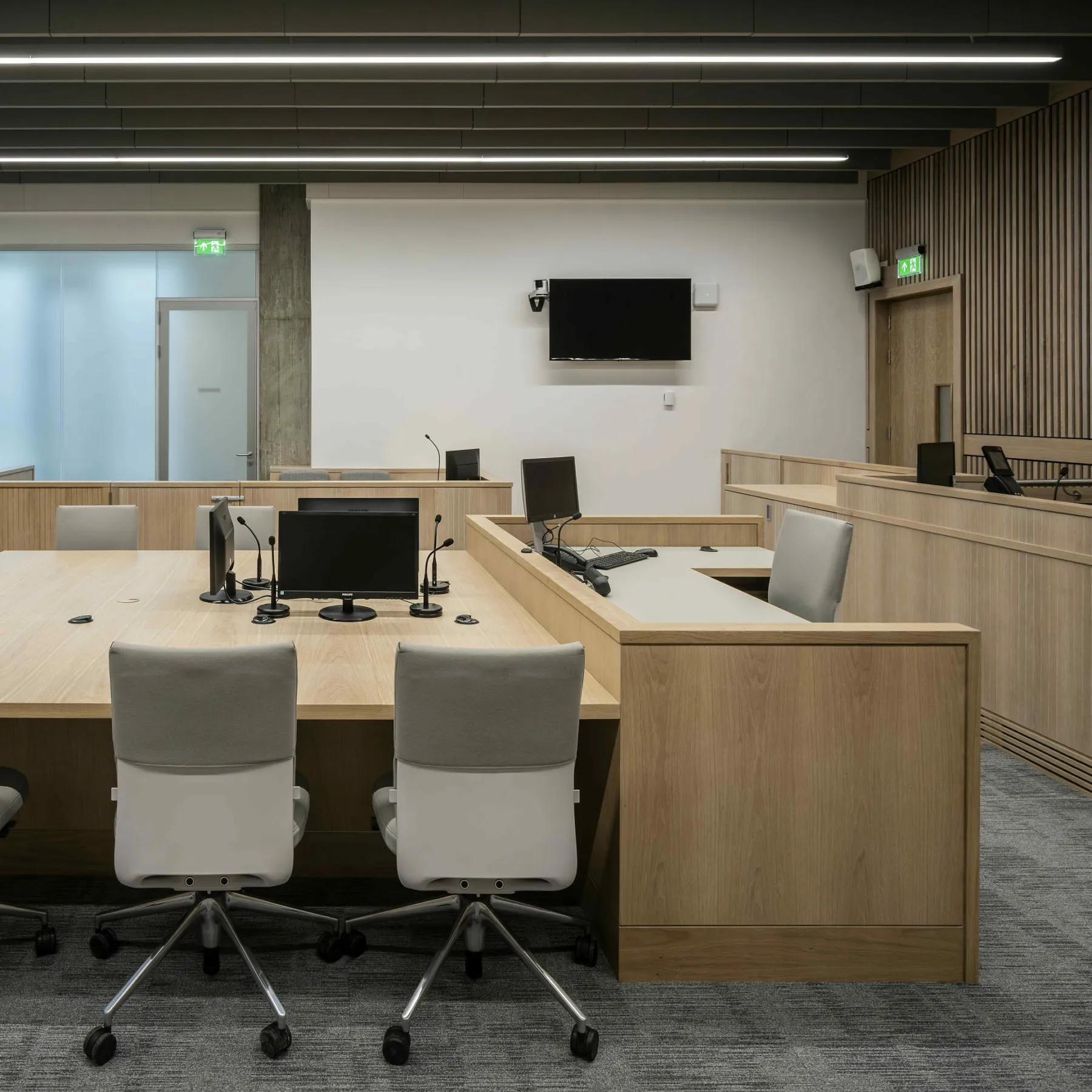 The courtrooms themselves have no windows, in order to minimise distraction from the proceedings, but they alternate with a series of internal courtyards along the building's length, an arrangement that allows people waiting outside the courtrooms to have access to natural light and ventilation.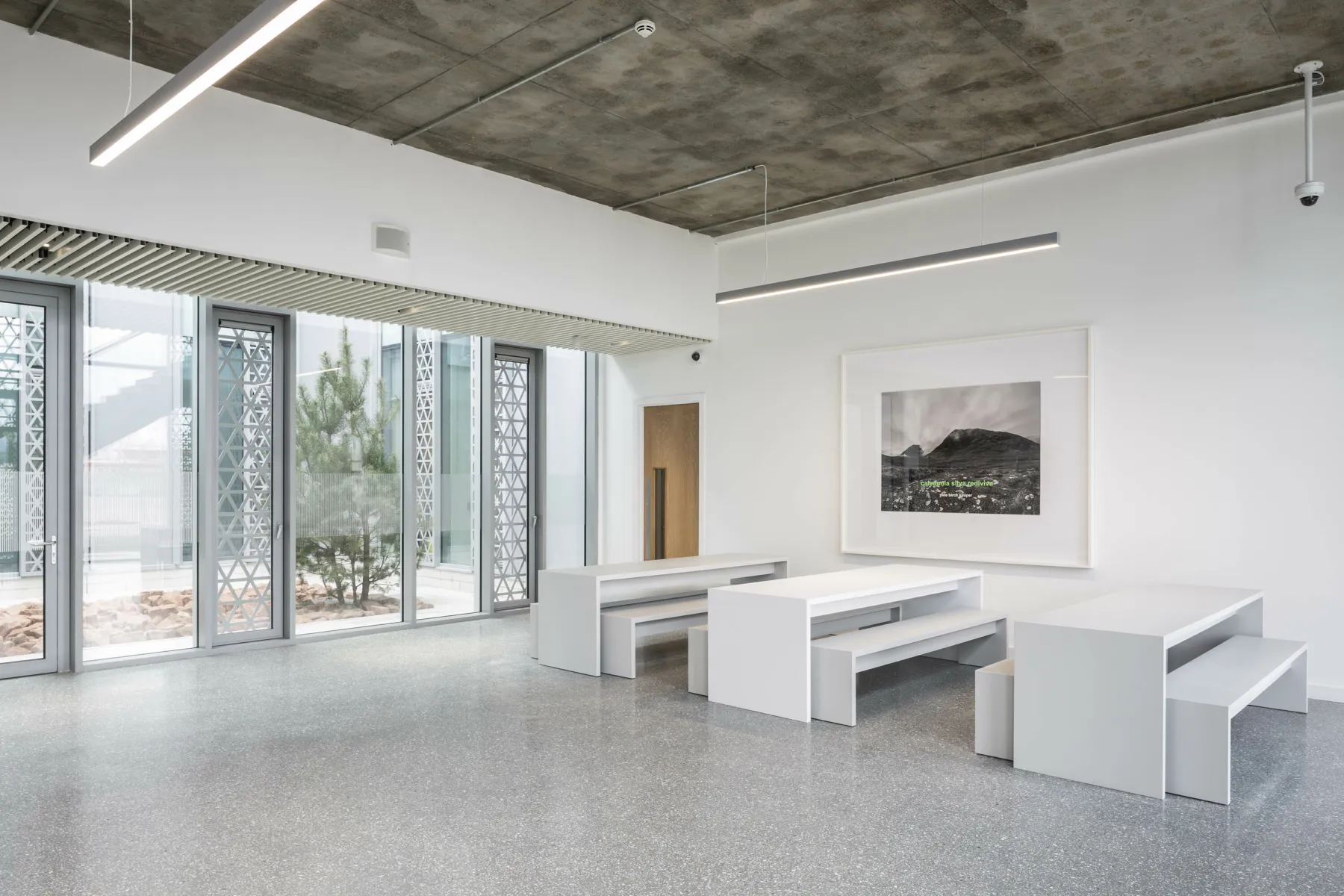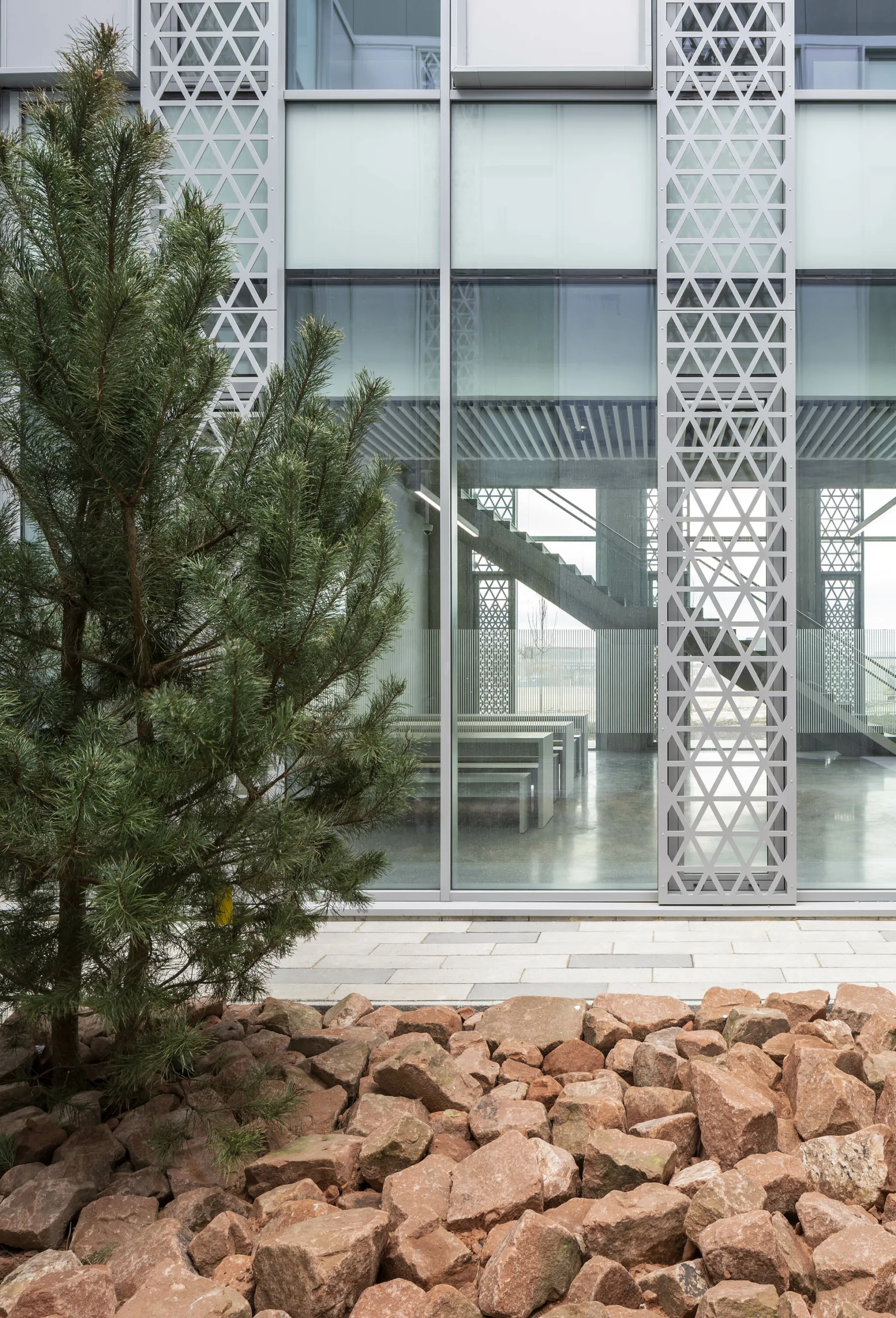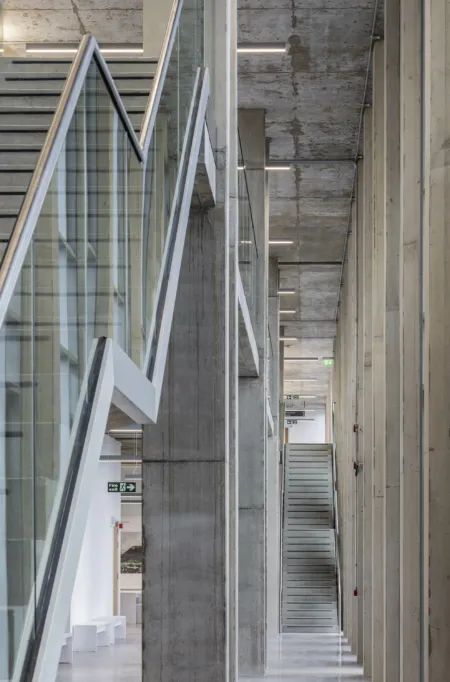 Sustainable construction in Inverness
The primary structure uses a special low-CO2 reinforced concrete, which helps to reduce the carbon footprint of the building. Concrete also provides an effective and economic solution to the acoustic protection required as part of the building's judicial function.
Further carbon reductions were achieved via the specification of post-tensioned concrete slabs, reducing the thickness – and the amount of material – required. Other key sustainable elements include the use of natural ventilation, the quality of daylight and the ability to control glare, solar gain and internal temperatures.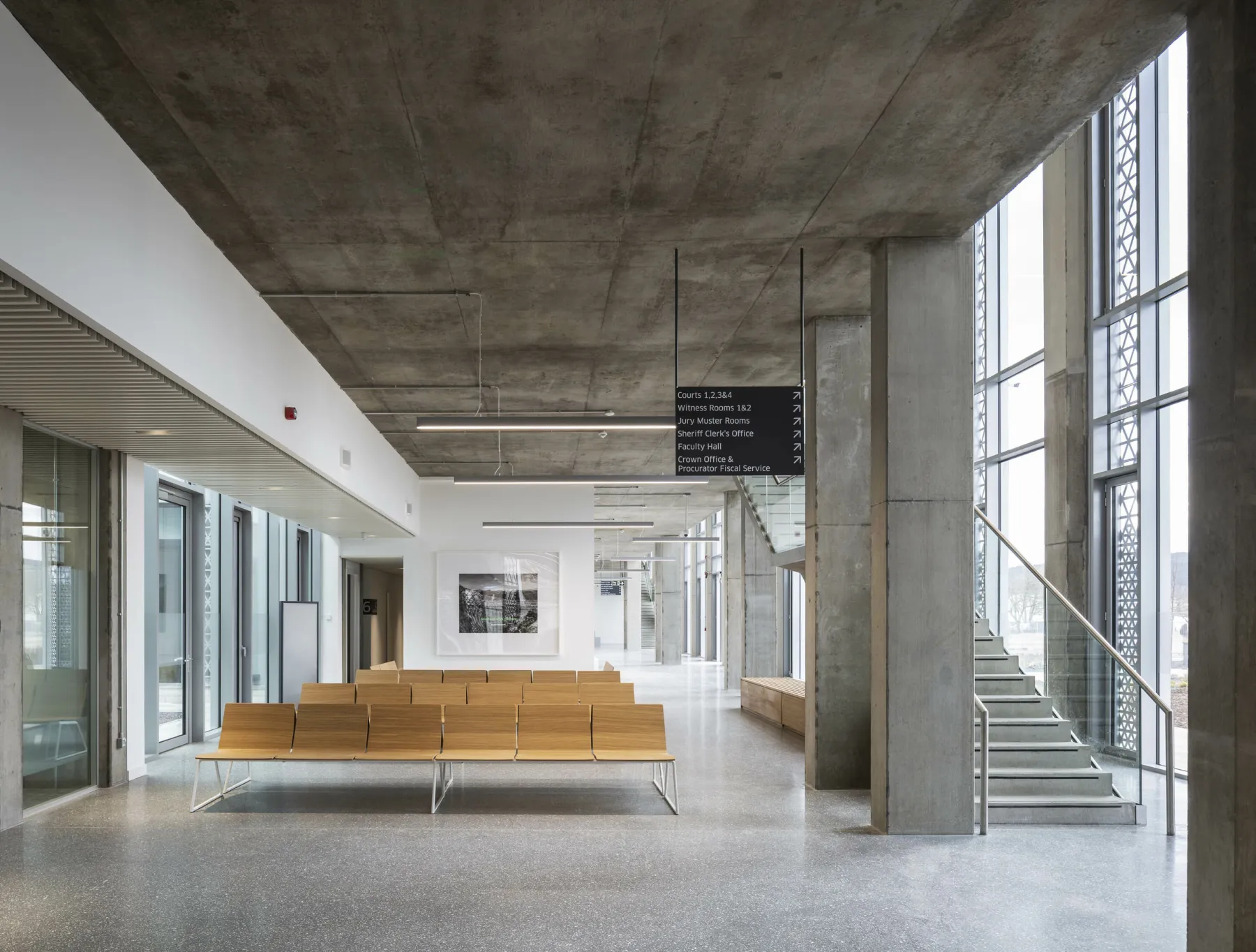 Full quantity surveying service
As quantity surveyor, we supplied a full pre- and post-contract scope of service, which included the new building and complete fit-out of all bespoke and loose furniture, as well as associated hard and soft landscaping.
In the initial stages, we were involved in the outline feasibility and cost estimation for the overall budget, which was necessary to secure associated government funding within the required timescales.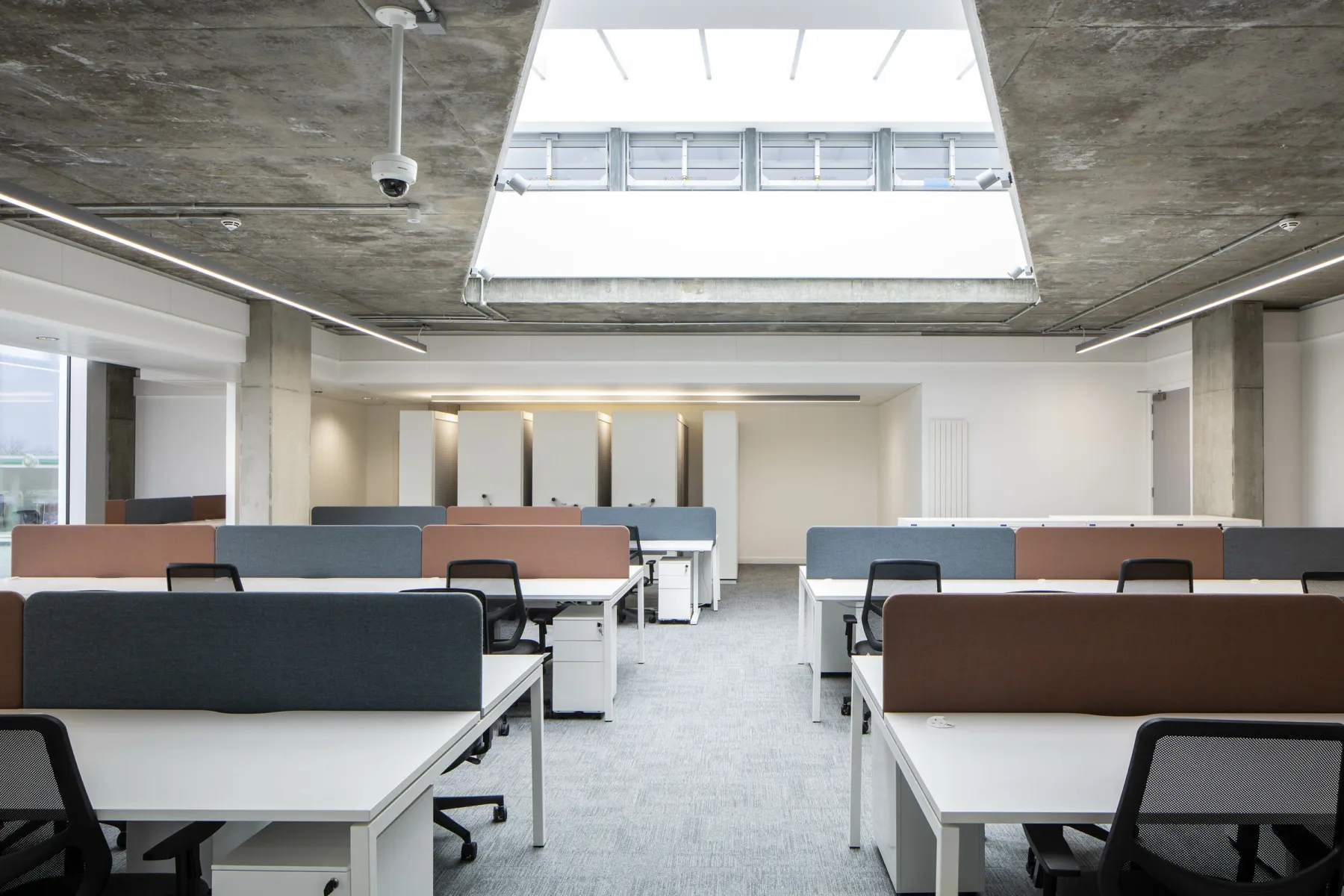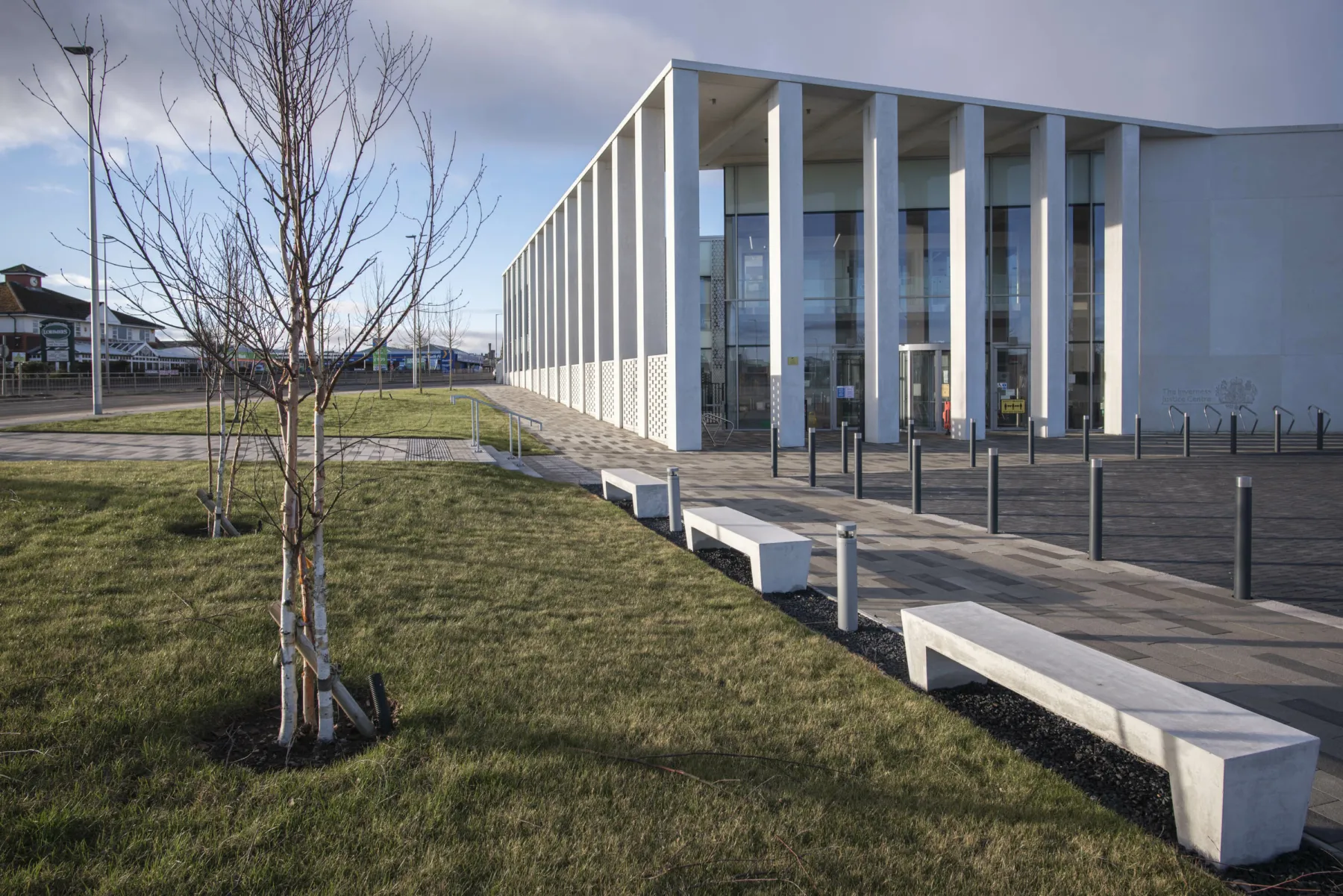 Benchmarking data based on our experience of working with SCTS proved essential to keeping control of the budget – particularly with regard to secure areas such as cells and interview rooms, where fit-out with specialised material and equipment is at a premium.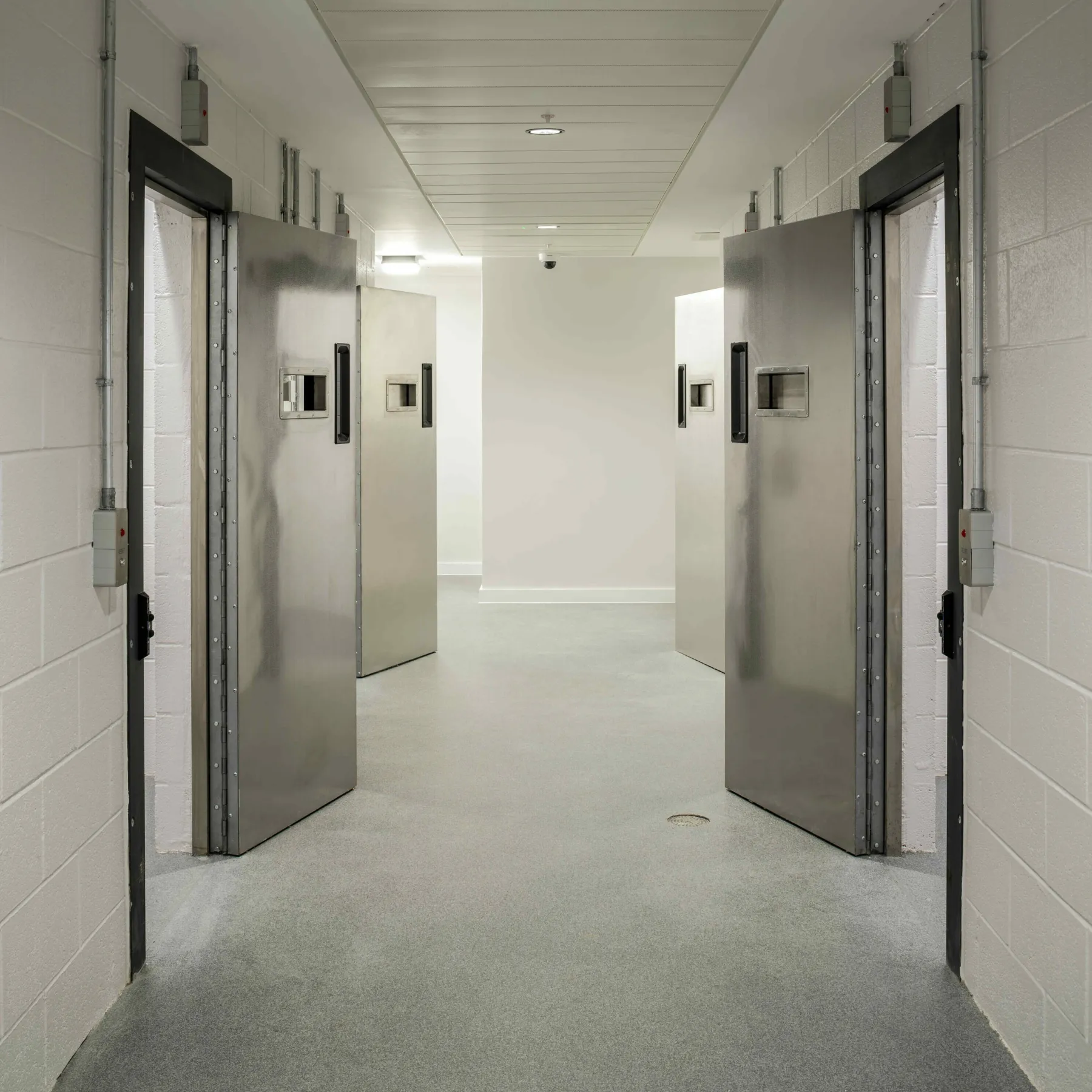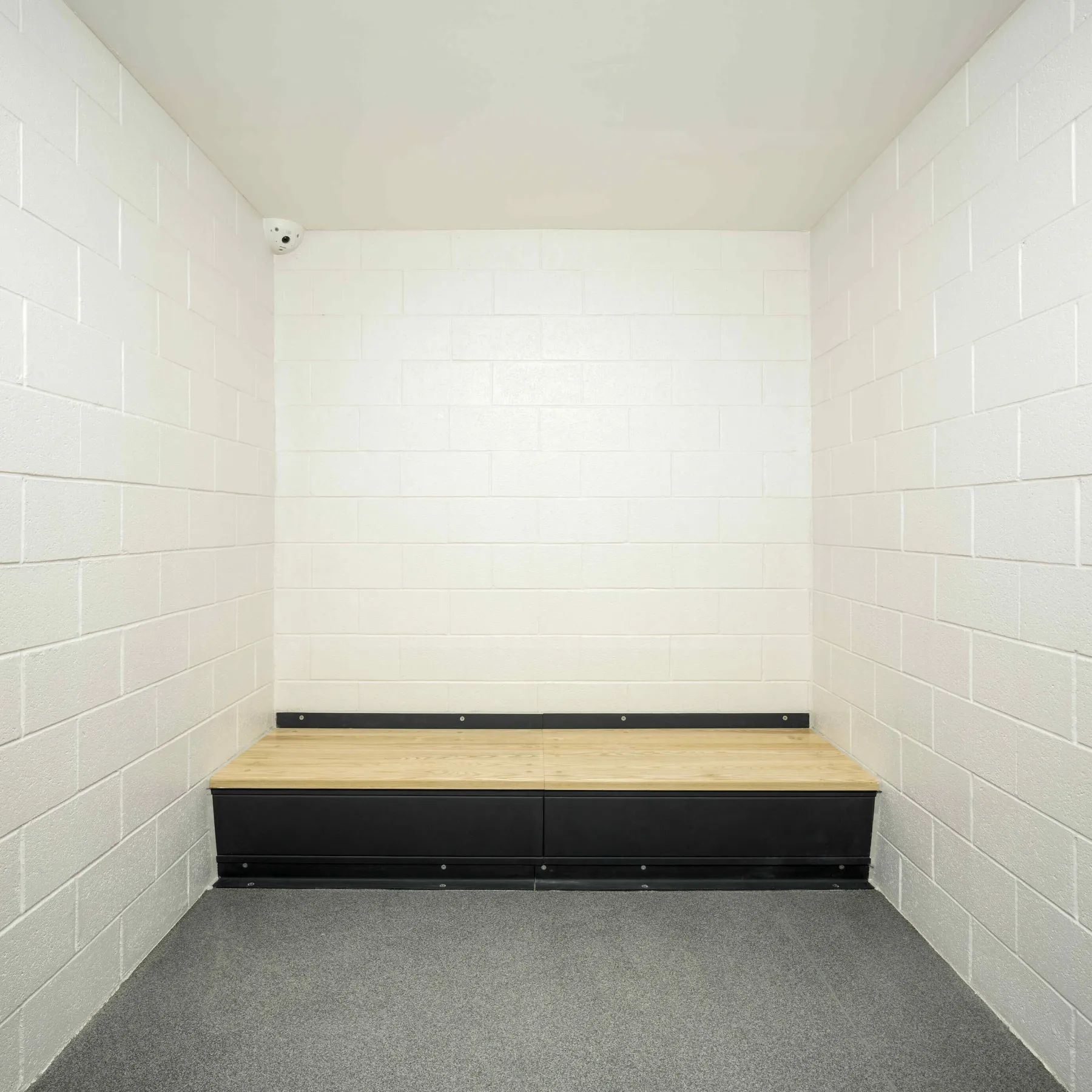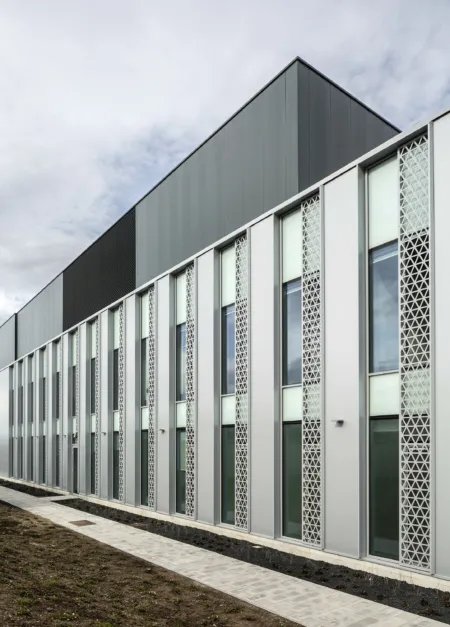 Monthly reporting and cost control
As the design progressed, we advised on construction and other costs, such as professional fees and inflation, and their impact on the overall budget. We also provided contractual advice and reported monthly on costs and valuations. Through rigorous market testing of around 48 work packages, with a minimum of three suppliers each, we were able to agree the contract sum with the contractor and thereby ensure that cost efficiencies were included in the construction value from the outset.
We kept the client fully informed in respect of the anticipated annual expenditure during the project's lifetime, with regular updates during the construction period. This enabled them to manage their overall funding strategy for other projects.
Clerk of works role
Our building surveying department acted as clerk of works and full NEC3 contract supervisor during the construction stage. In this way we supported the client in administering the contract efficiently, with one main point of contact, allowing them to concentrate on other priorities such as ensuring that court procedures continued uninterrupted as they planned their move from Inverness Castle.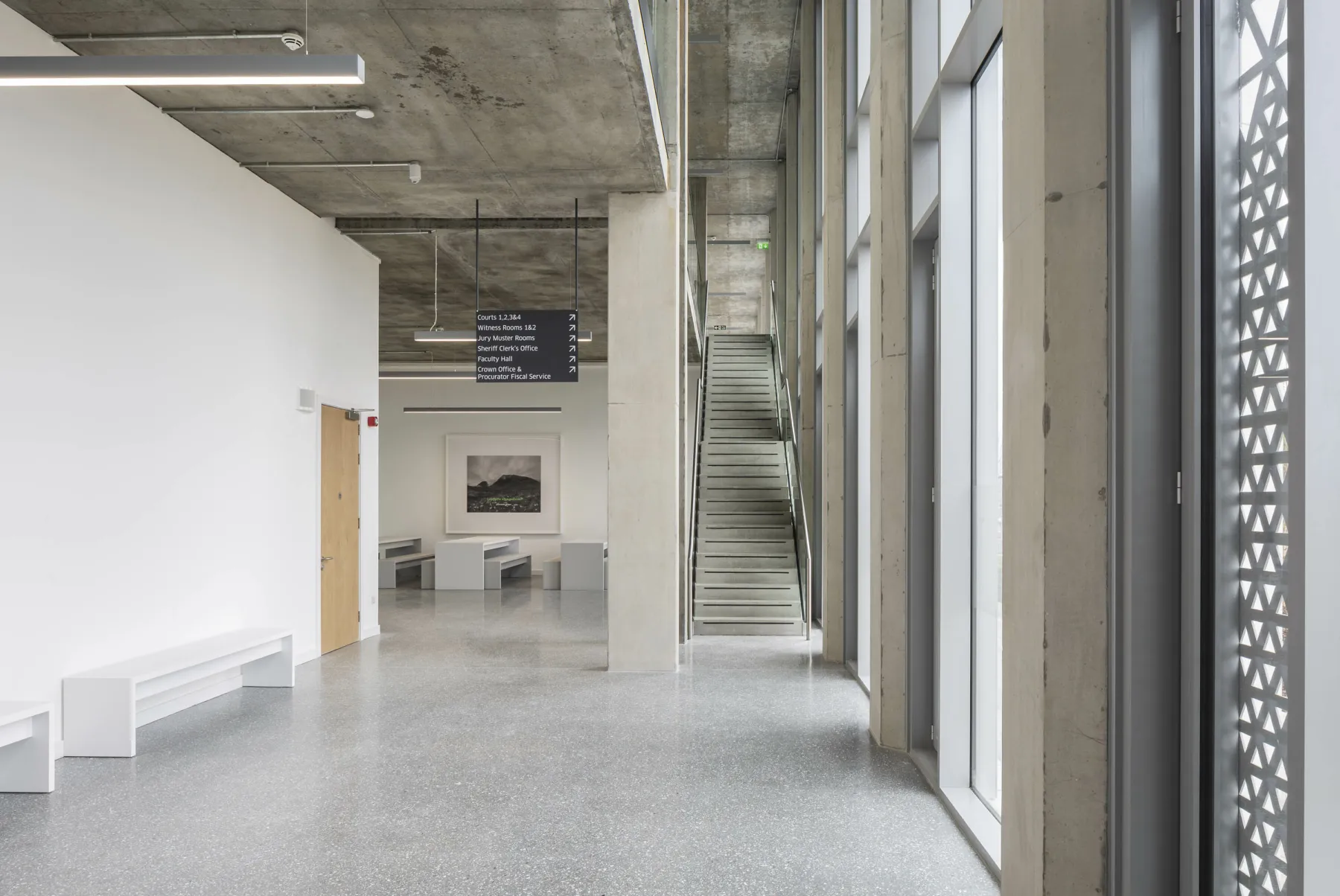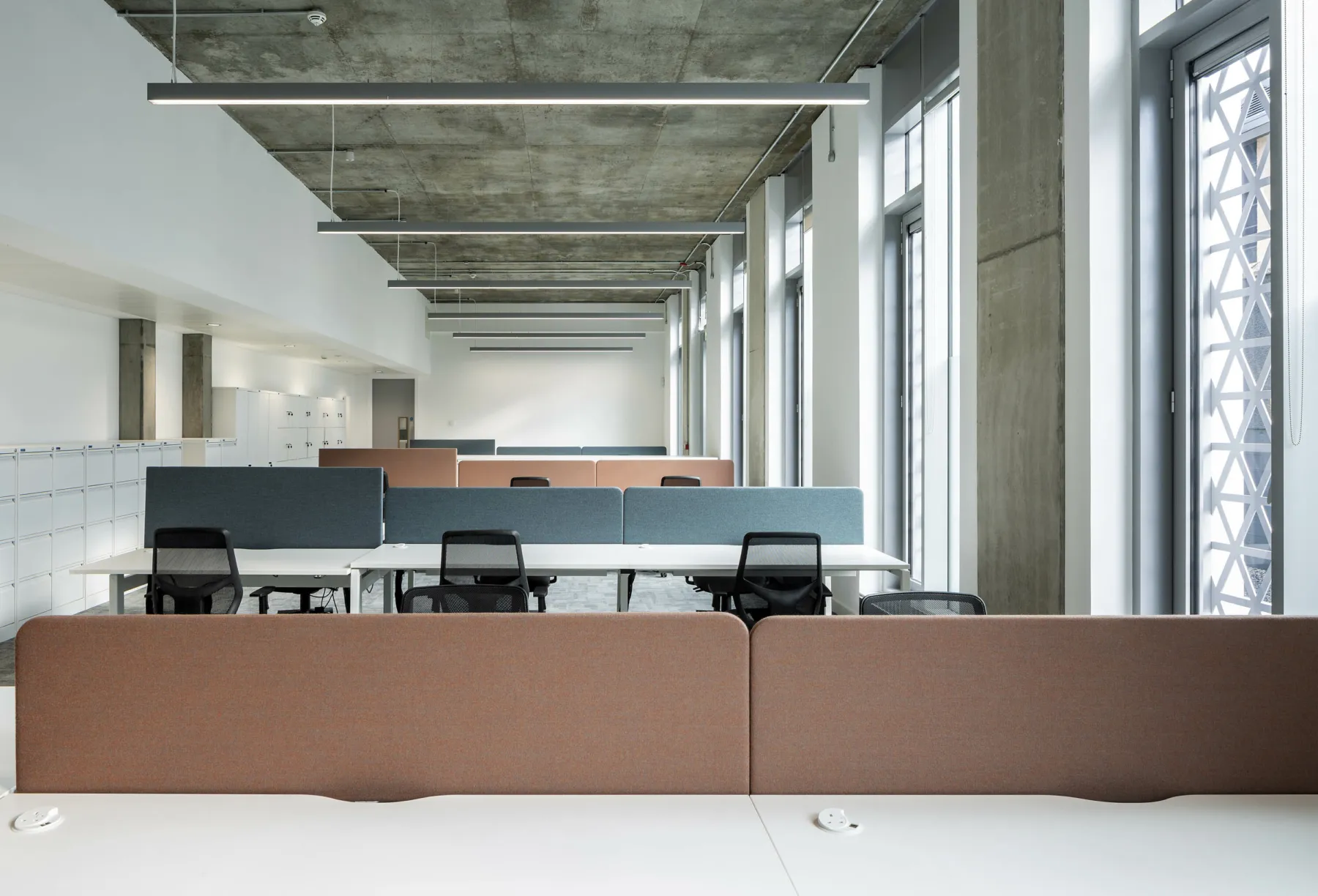 Completed with distinction
The Inverness Justice Centre opened its doors in March 2020, as planned, and the final cost was within budget. The finished project won two 'public building' plaudits from architecture and design professionals: a Scottish Property Architectural Excellence Award and a Scottish Design Award. It was also shortlisted for the RIAS National Award.
CREDITS
Architect Reiach and Hall Architects
Contractor Robertson
Structural Engineer Arup
Services Engineer Arup
Landscape Architect horner + maclennan
Project Manager Currie & Brown
Quantity Surveyor Thomson Gray
NEC Supervisor Thomson Gray
Images Keith Hunter, Reiach and Hall Architects
Awards
2022 RIAS National Award: Shortlist
2021 Scottish Design Awards: Public Building
2021 Scottish Property Architectural Excellence Award: Public