This series of complex engineering projects in and around Winchburgh form part of the masterplan for the redevelopment of the West Lothian town, as it expands to meet the requirements of an increasing population.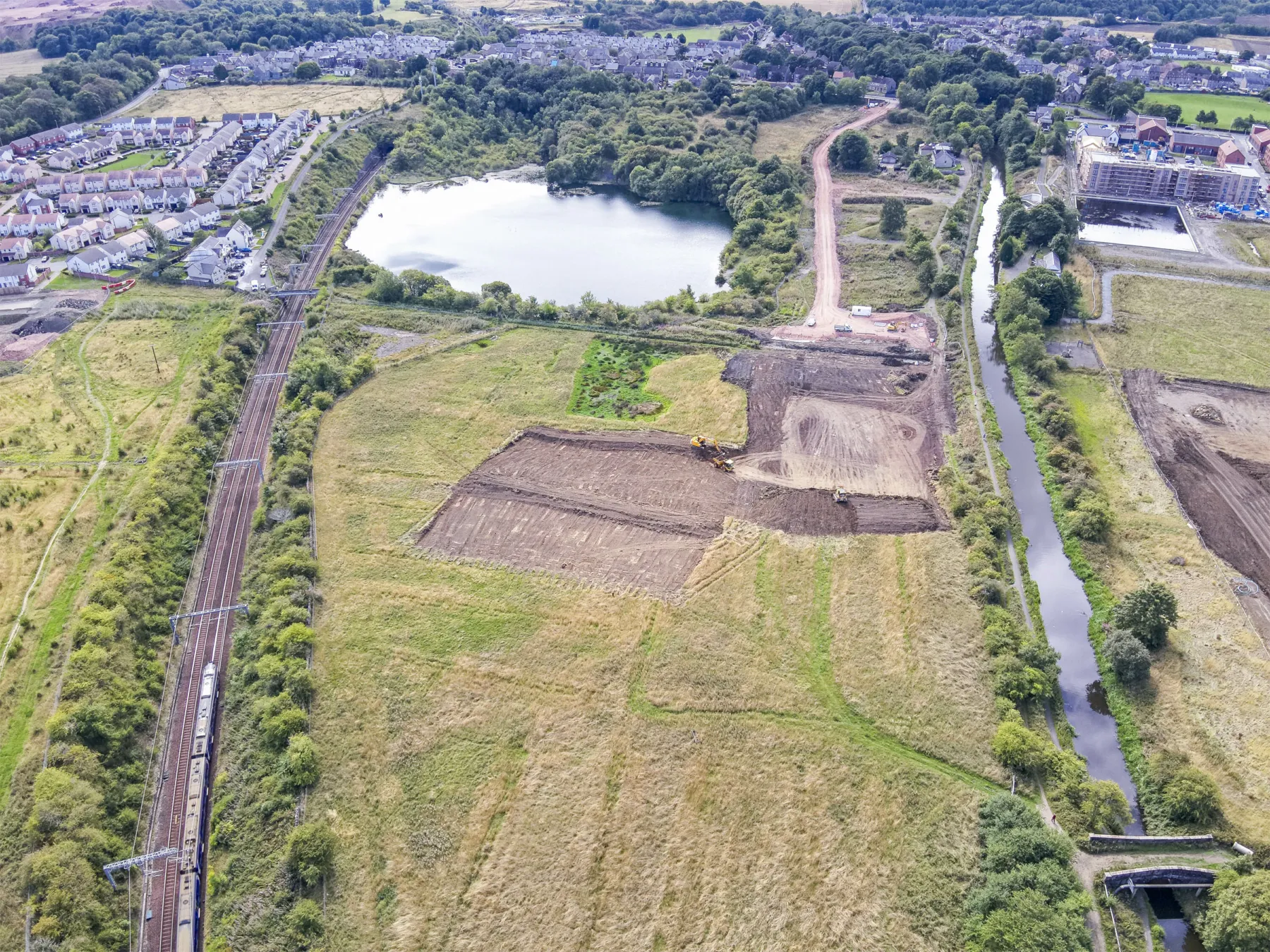 The infrastructure projects include road construction, bridges, utilities, a marina, a major motorway link and other works to support an anticipated seven-fold increase in the number of residents by 2033.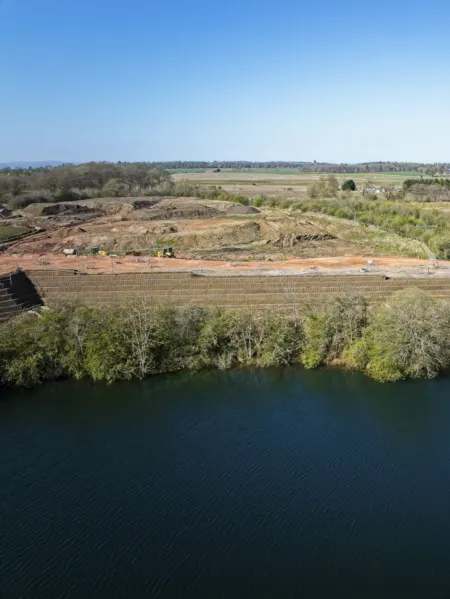 Our team has provided NEC4 project manager and supervisor services for the majority of the works, and we have also been acting as cost advisor. Our role involves administering the contract and liaising with all stakeholders, including Network Rail and Scottish Canals, local residents and the wider project team.
We are also responsible for quality management and have been reporting on progress at all stages, witnessing all key construction activities, as well as the testing and commissioning of the various elements.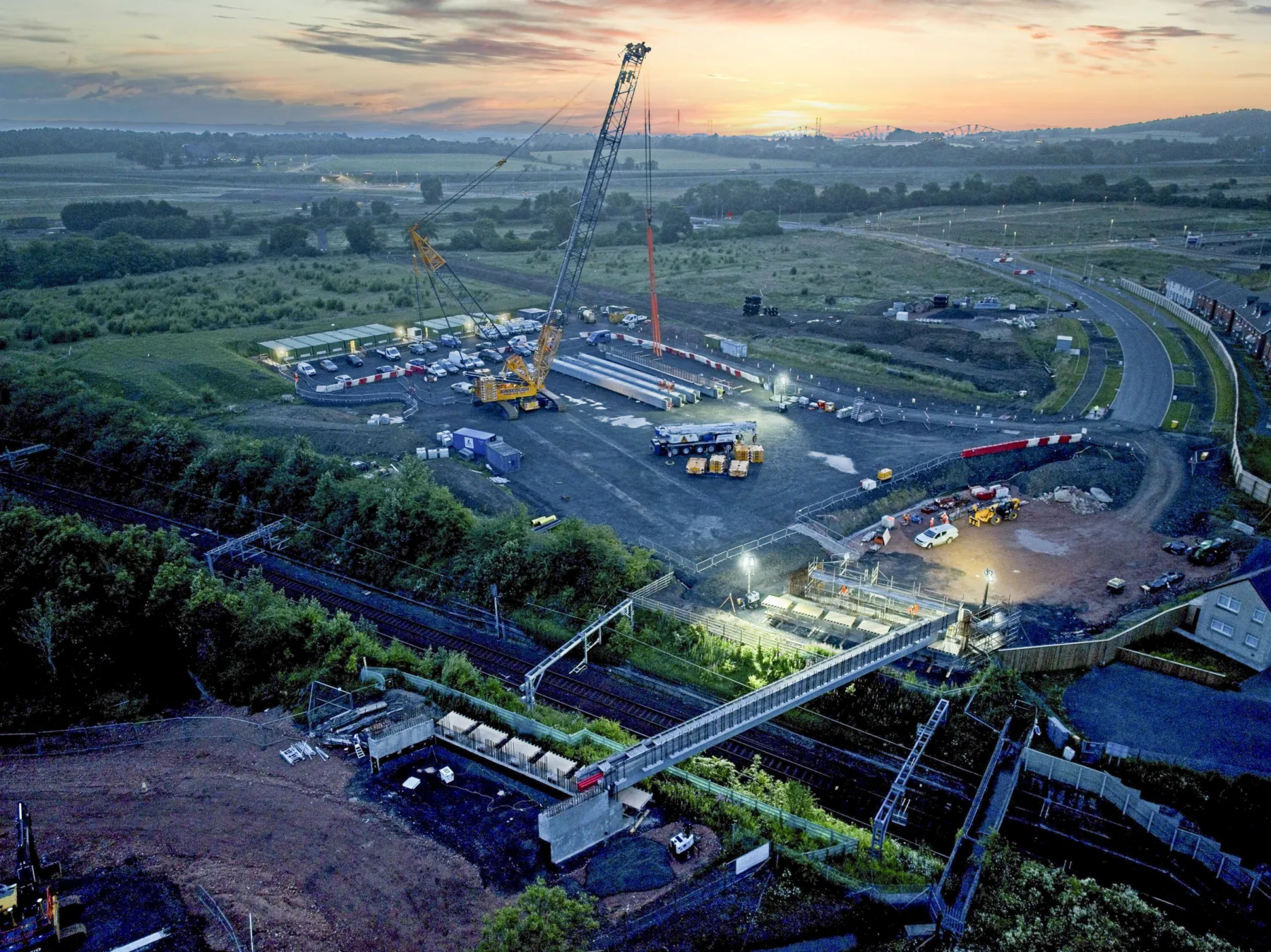 New marina
The marina is a purpose-built development that connects into the Union Canal. We acted as quantity surveyor and NEC supervisor on this project, which was carried out for and on behalf of Winchburgh Developments Ltd and Scottish Canals. The new-build components included basin formation and lining, a bridge, roads, footpaths and associated services.
As part of the construction, there were substantial groundworks and localised ground remediation, road adaptations, formation of temporary roads, and diversion of gas mains and other services.
The marina was delivered on time and within budget, despite the restrictions imposed by the COVID-19 lockdown.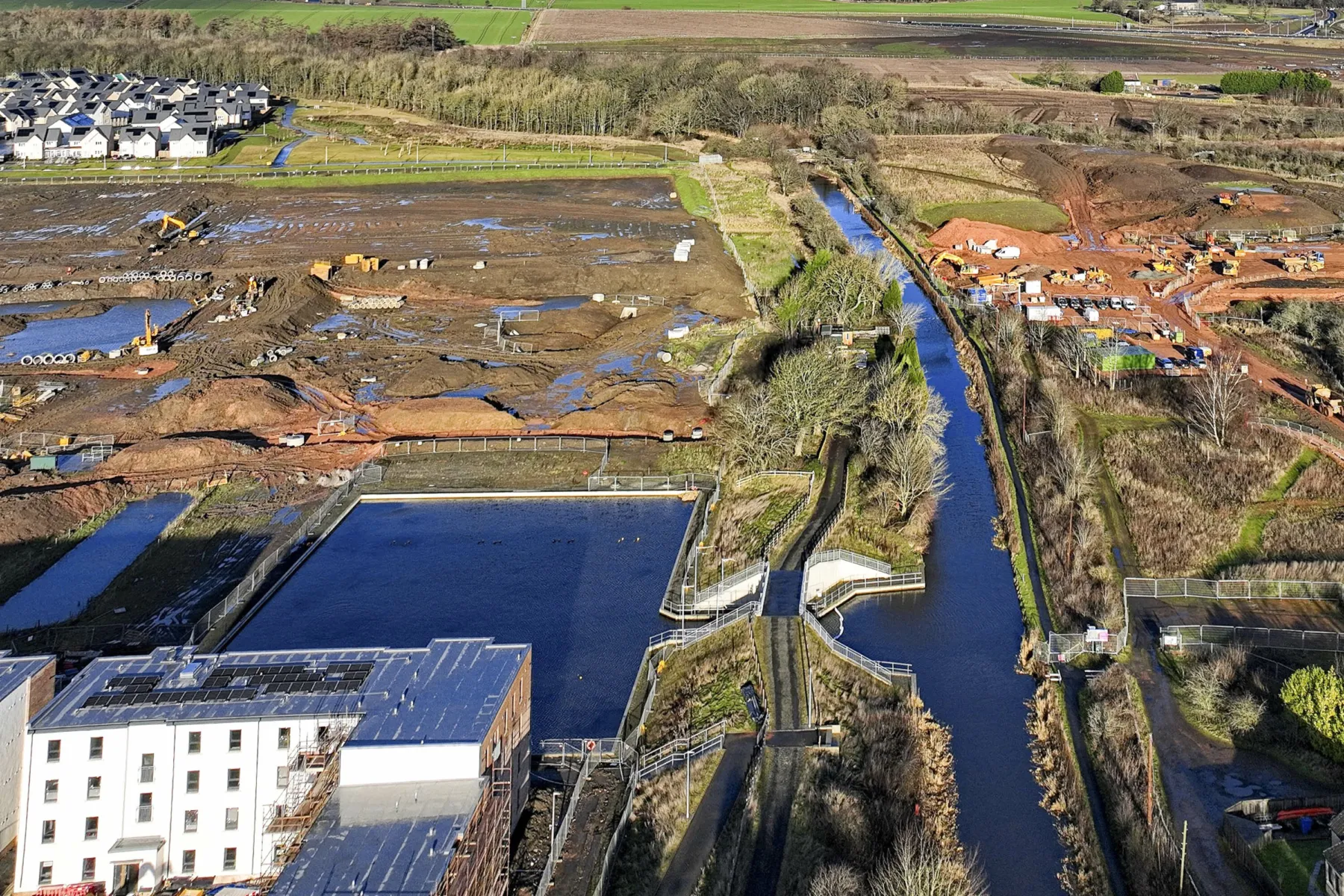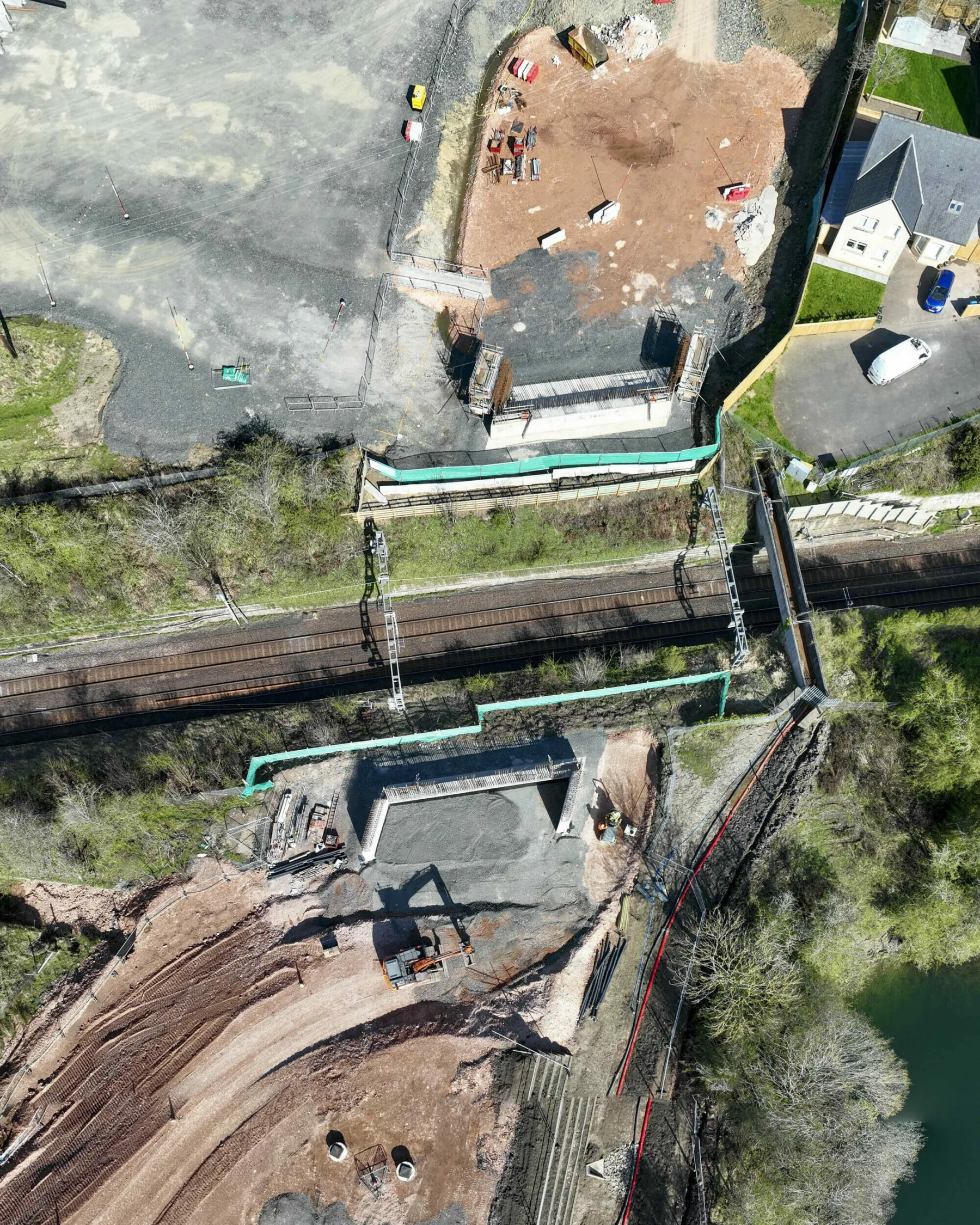 Core road
The new core road project includes a bridge crossing the Union Canal and another over the Edinburgh to Glasgow railway, forming access routes to the north-east of the development. 
The works include diversions of services, culvert reconstructions, stream diversions, formation of new suds ponds, drainage works, ground remediation and stabilisation, and new roads, footpaths and associated services.
Eastern distributor road
This relates to a new section of core road and the provision of utility services, including a gas main from Kirkliston. The road links the B9080 to the new core road network, with a new junction and road realignment. 
Our team is working closely with Sweco and West Lothian Council to ensure that the ambitious programme can be met whilst having multiple traffic management systems and diversions in place.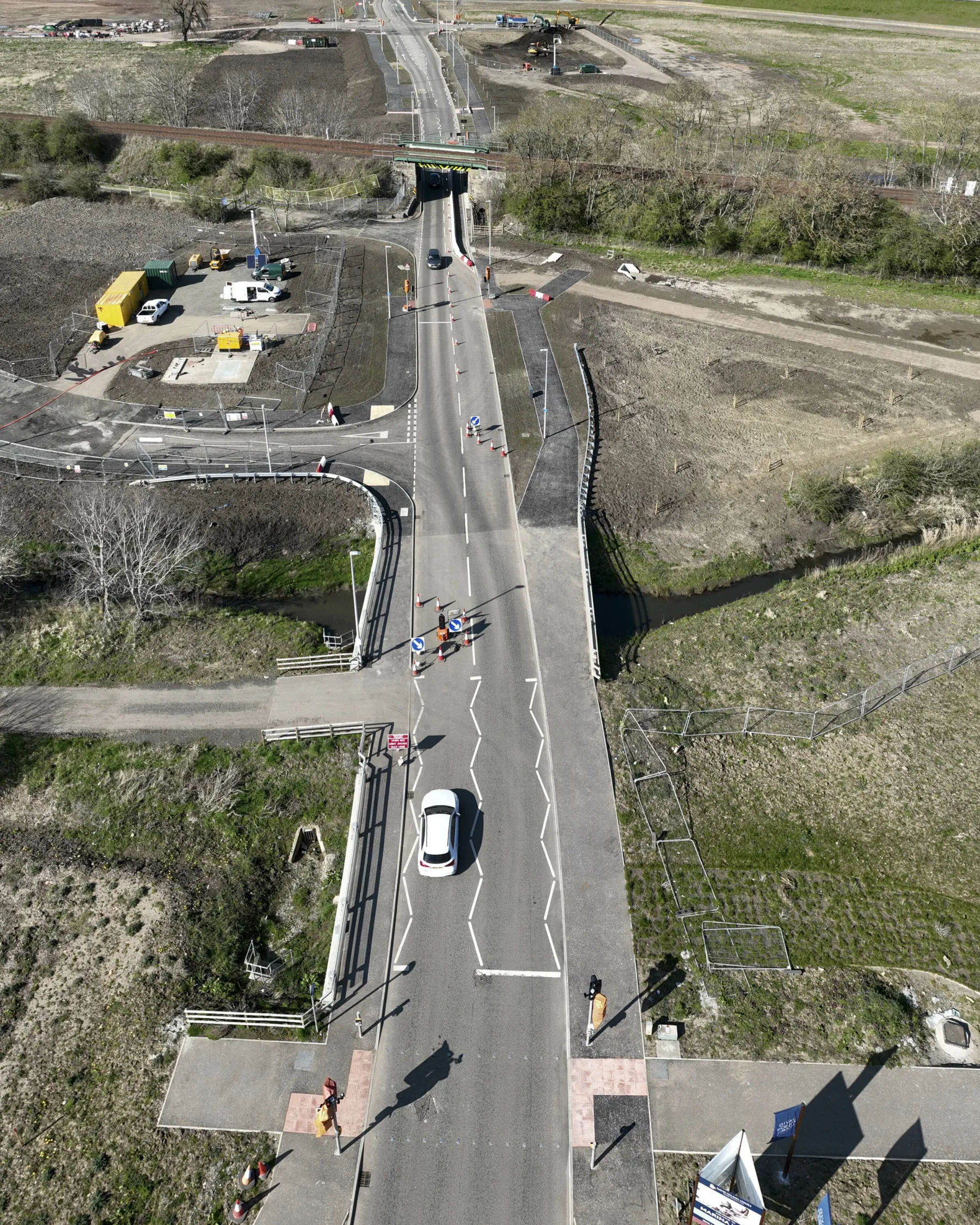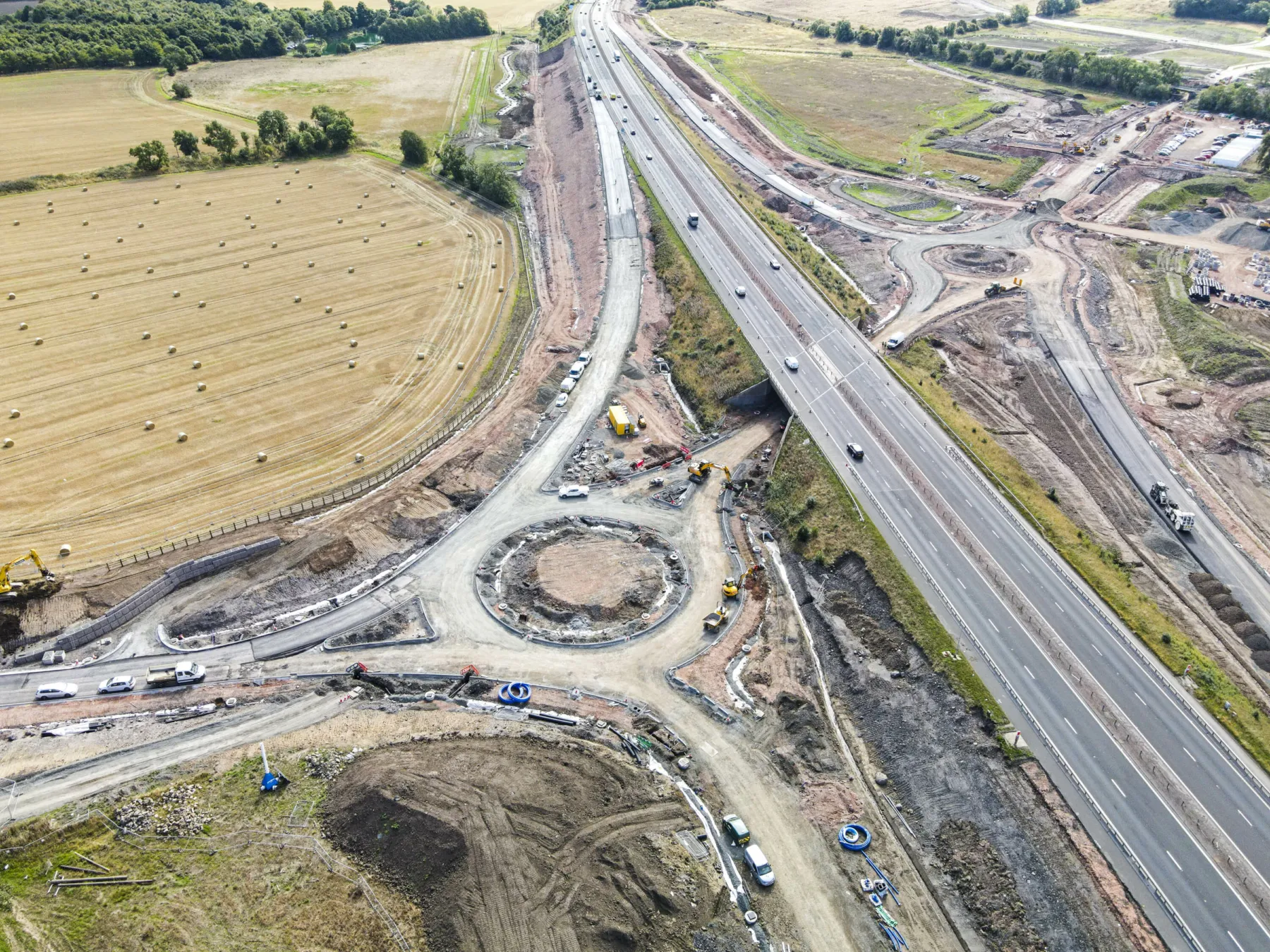 Winchburgh motorway junction
This major new junction provides access to the Winchburgh development from the M9 motorway. Construction has included numerous significant challenges, such as works to existing rail bridges and 400,000 tonnes of earthworks. 

The junction has four slip roads connecting to the existing motorway embankment and provides access from both the north and south. There are also non-motorised accessways that link into the wider network of walking and cycle routes.
As part of our role, we undertook a value engineering exercise to ensure costs were kept at a minimum, consistent with the required quality and performance.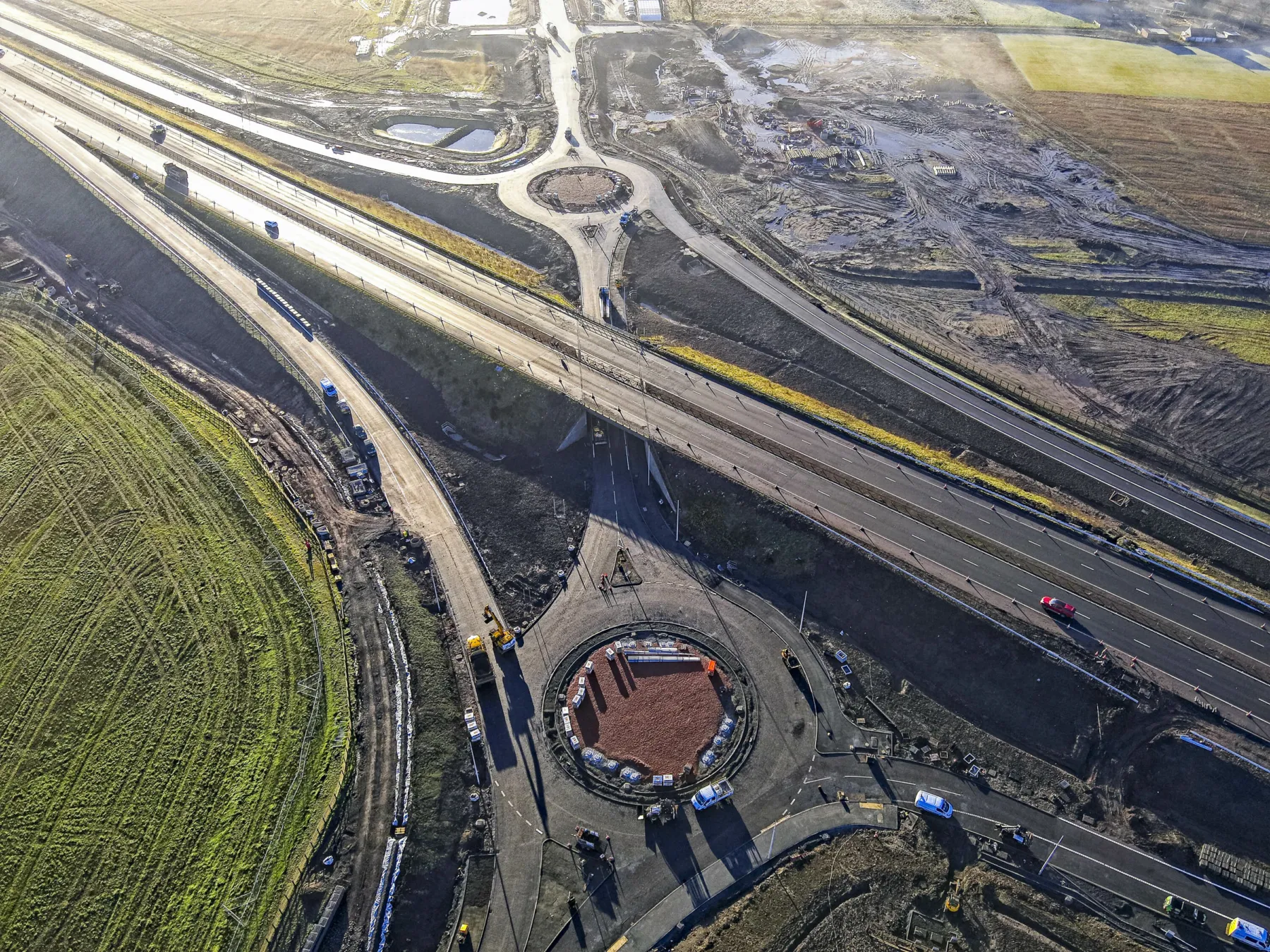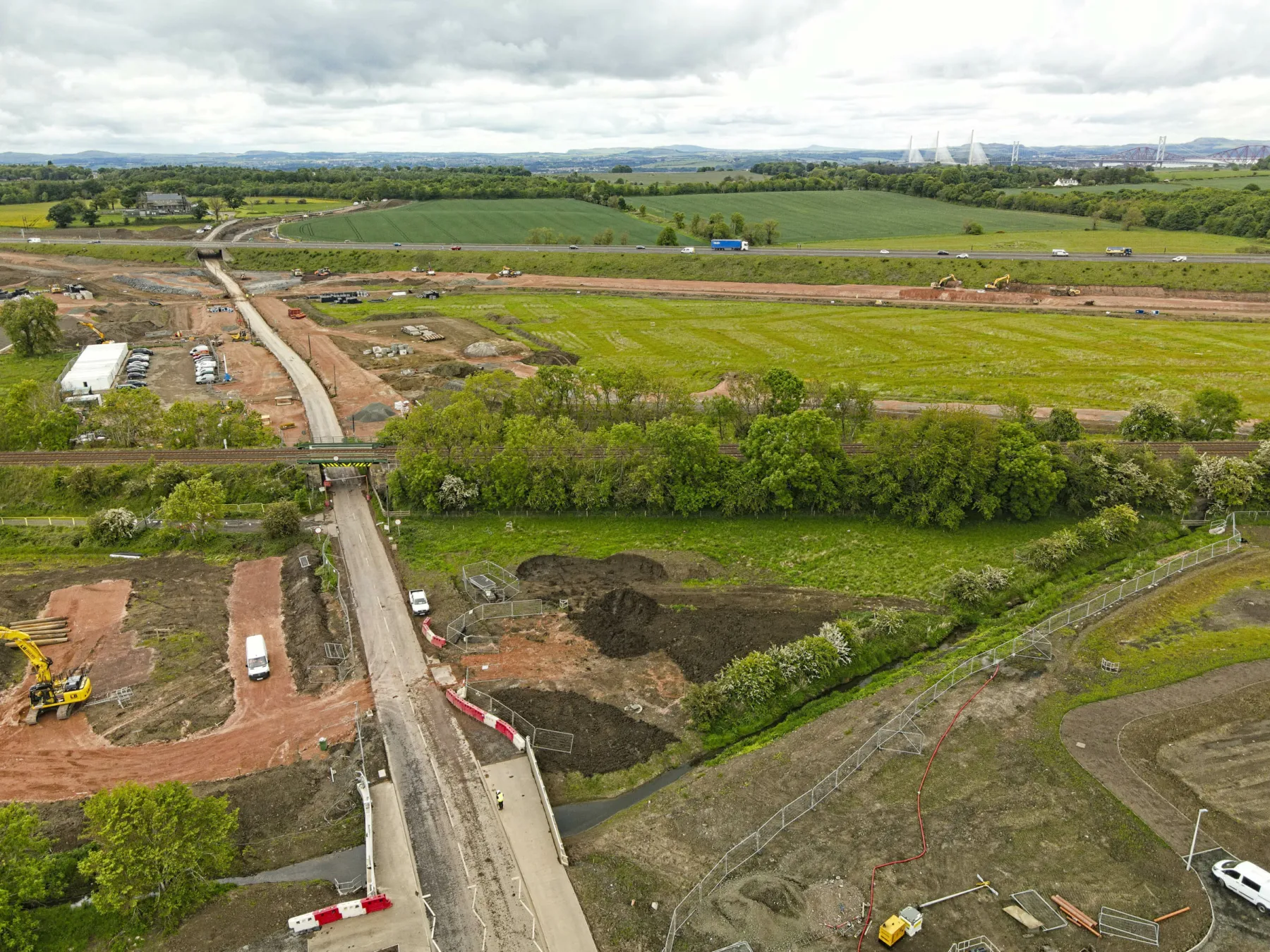 CREDITS
Contractor RJ McLeod Contractors, I&H Brown
Civil Engineer Sweco
NEC Supervisor Thomson Gray
Quantity Surveyor Thomson Gray
Project Manager Thomson Gray
Contract Administration Thomson Gray
Images Gary Baker
AWARDS

2023 Scottish Civil Engineering Award: Geotechnical