This project involved the redevelopment of a site next to the Meadows in Edinburgh containing the headquarters of Britain's oldest archery club – the Royal Company of Archers (RCA) – an adjoining range with 'butts' for archery practice, and a bowling green and associated clubhouse.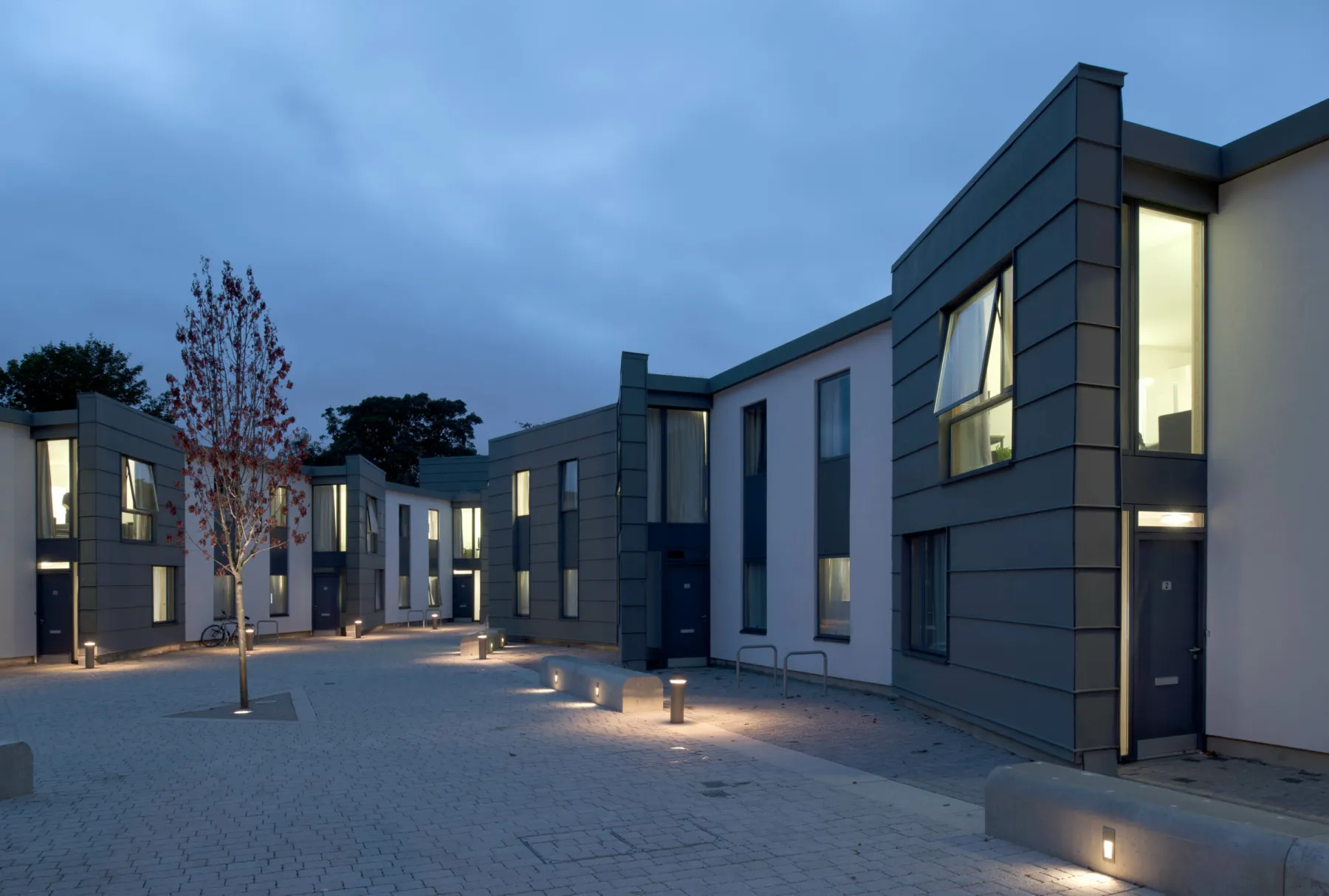 The site's new arrangement retains the Category A listed headquarters, Archers' Hall, which dates from 1777, and adds a two-storey entrance pavilion alongside, giving access to new archery butts. 
In addition, there are 15 new two- and three-storey terraced buildings with accommodation for up to 75 postgraduates from the University of Edinburgh.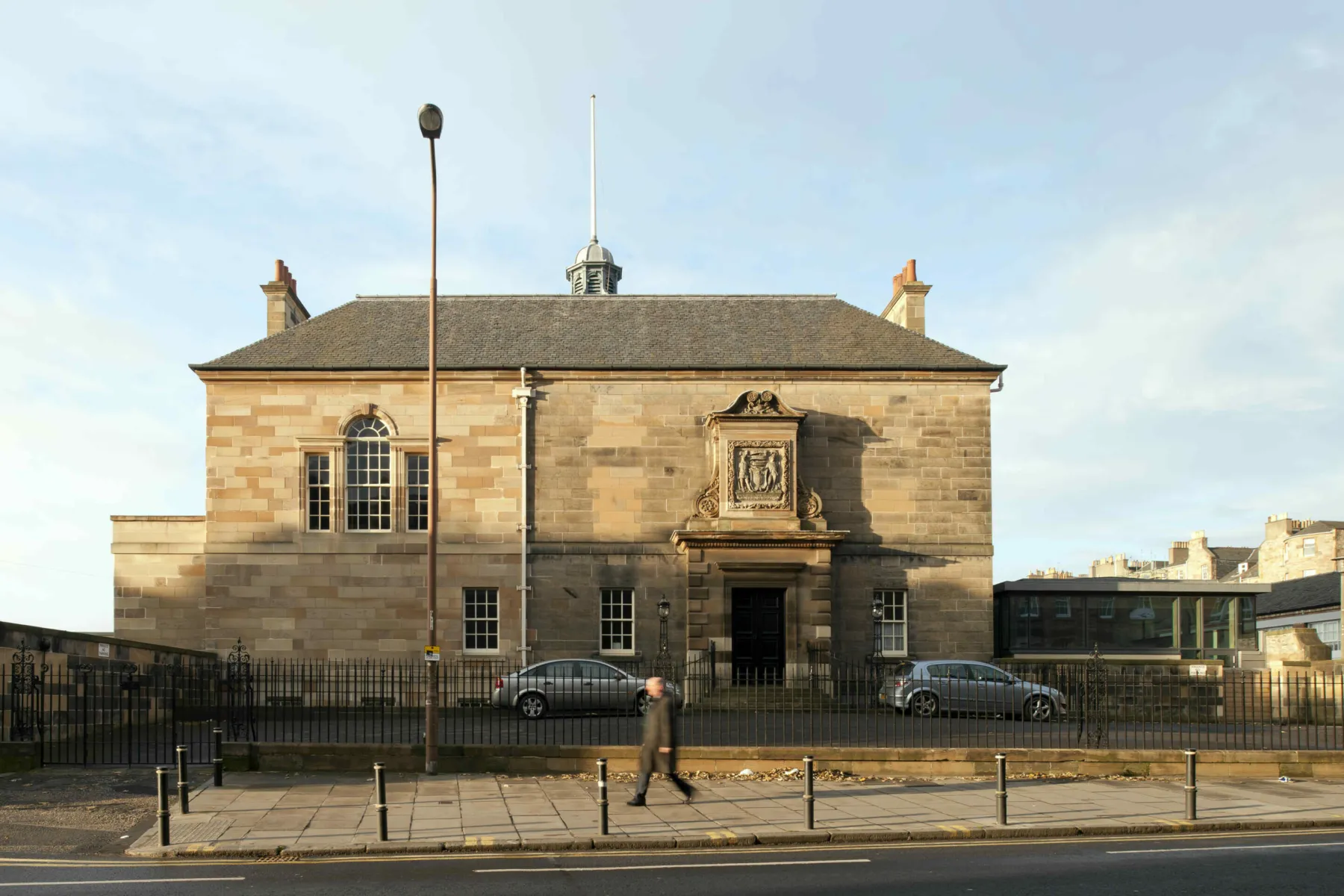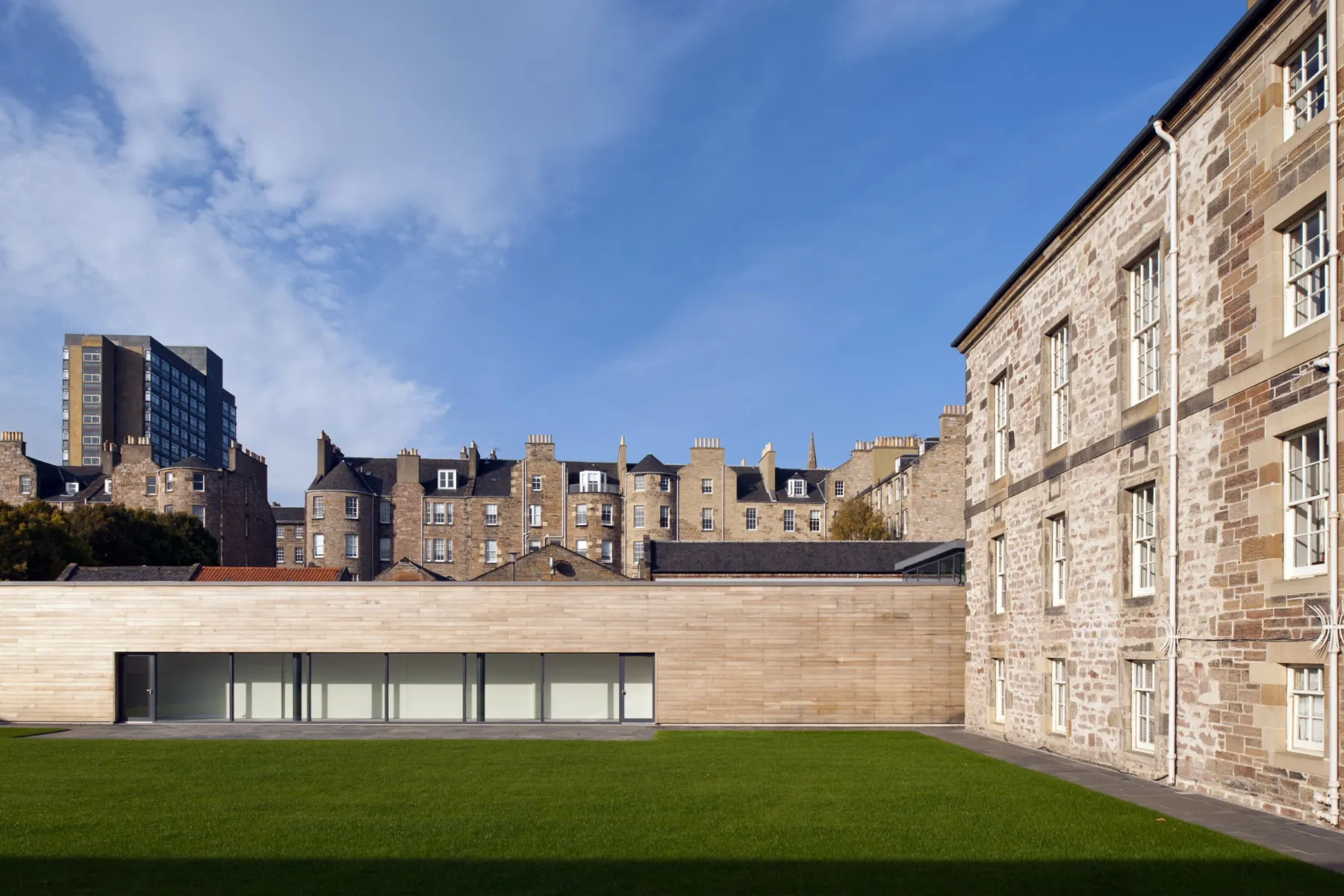 Archers' Hall and the new archery butts form two adjacent sides of an enclosed garden – the former bowling green – which is used for the club's private functions. A proportion of the new residential blocks make up the other two sides of the garden.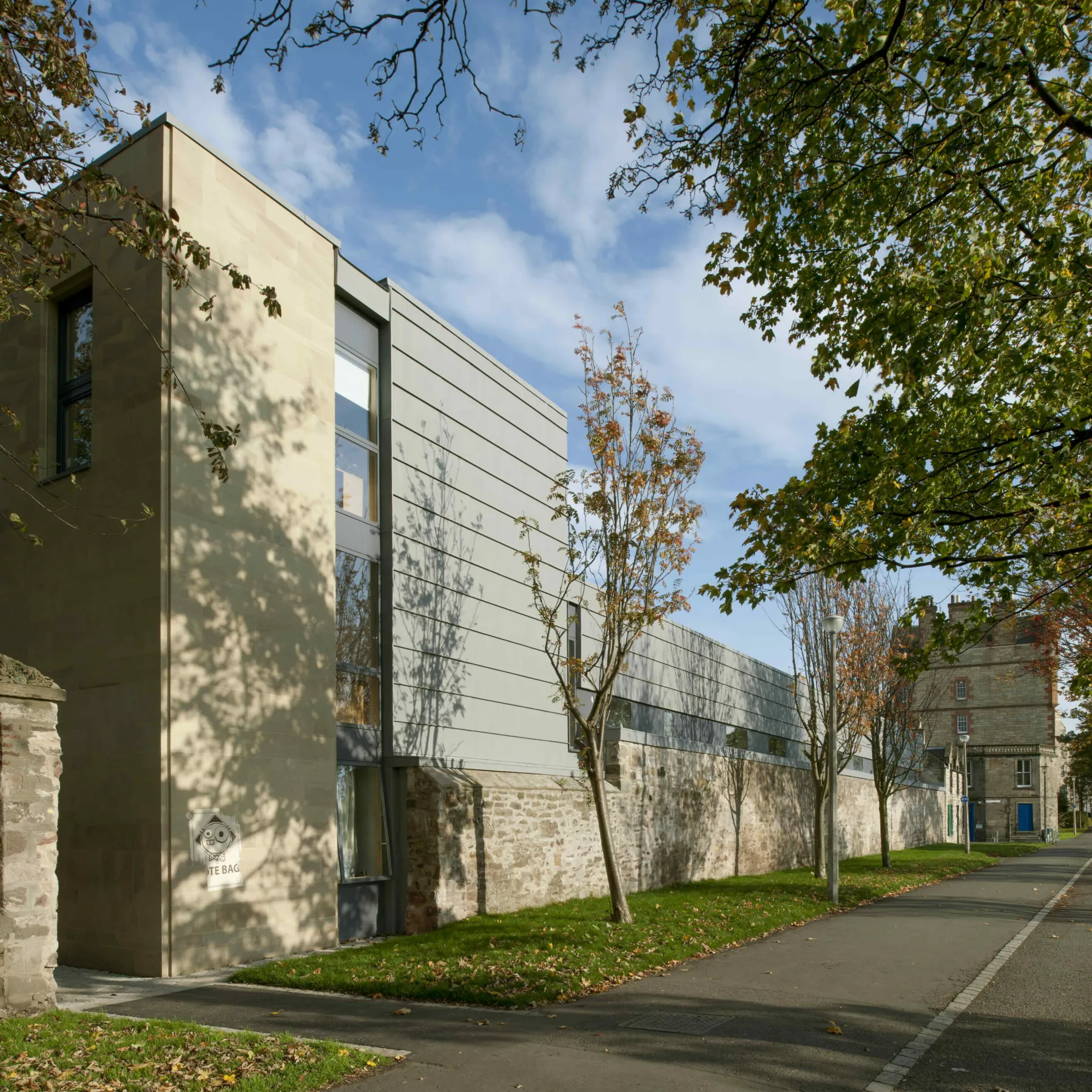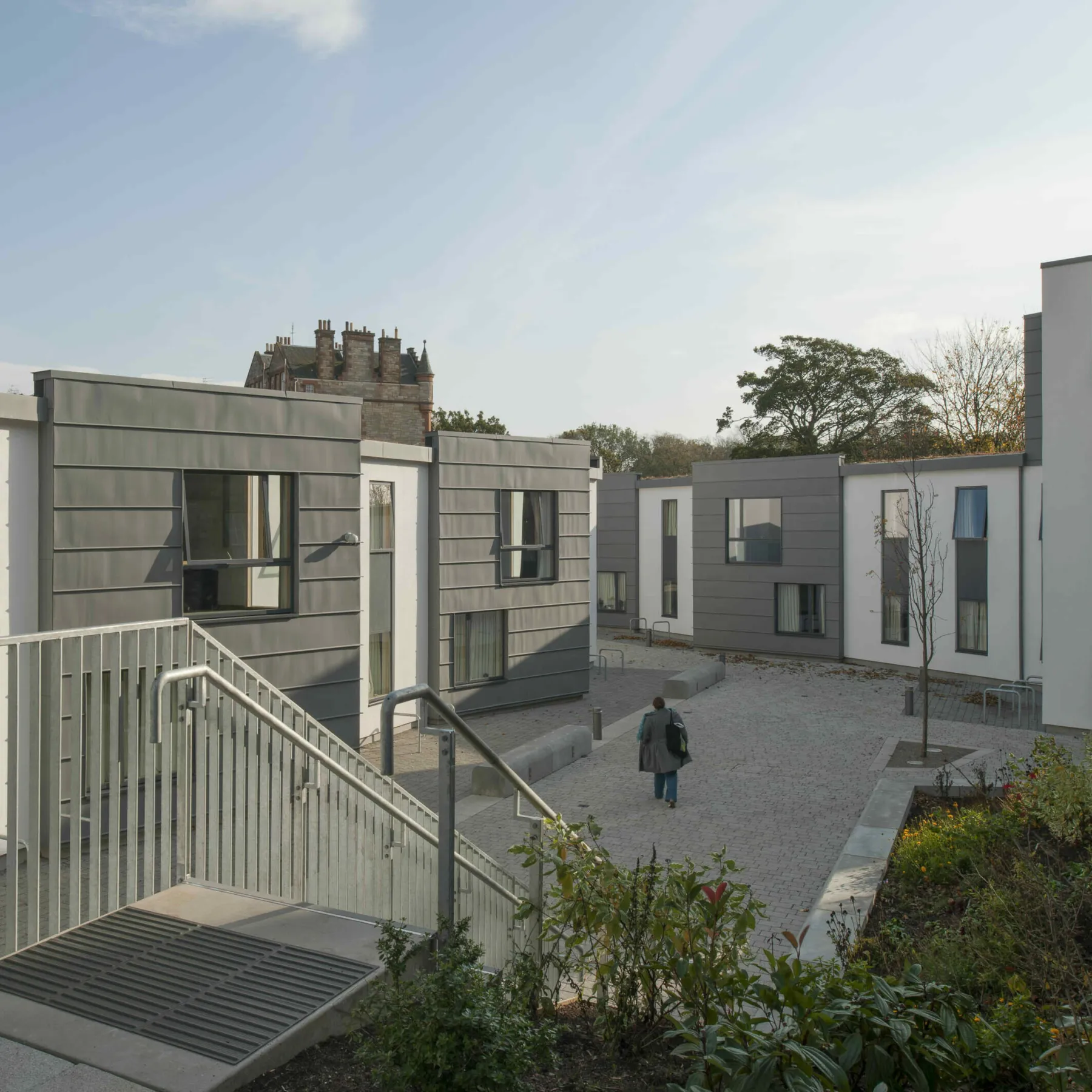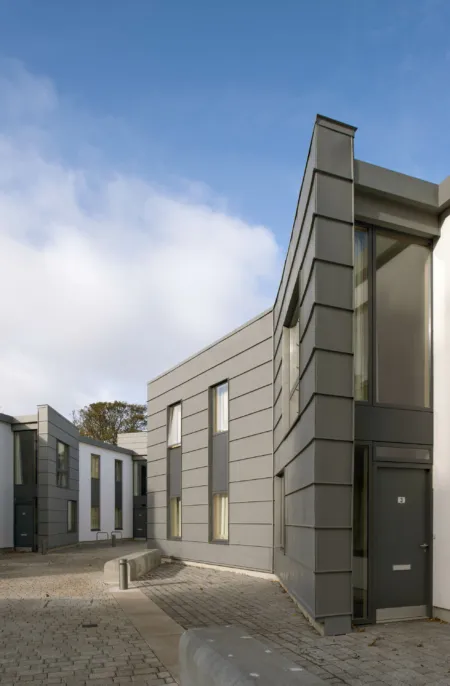 These blocks, along with the rest of the student accommodation, are arranged around an 'urban courtyard' in a modern interpretation of a traditional mews.
The project also included the refurbishment and extension of a Category B listed cottage.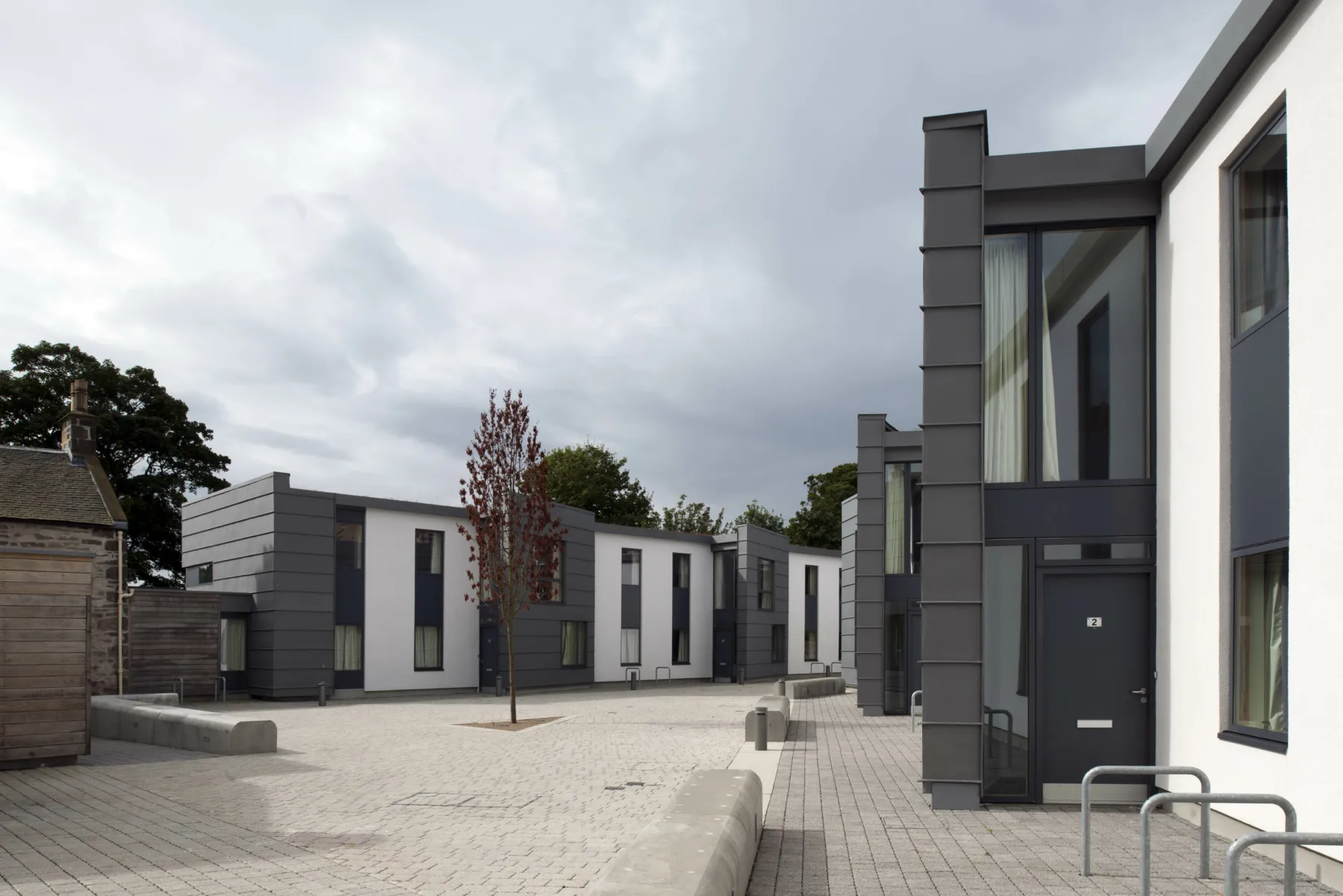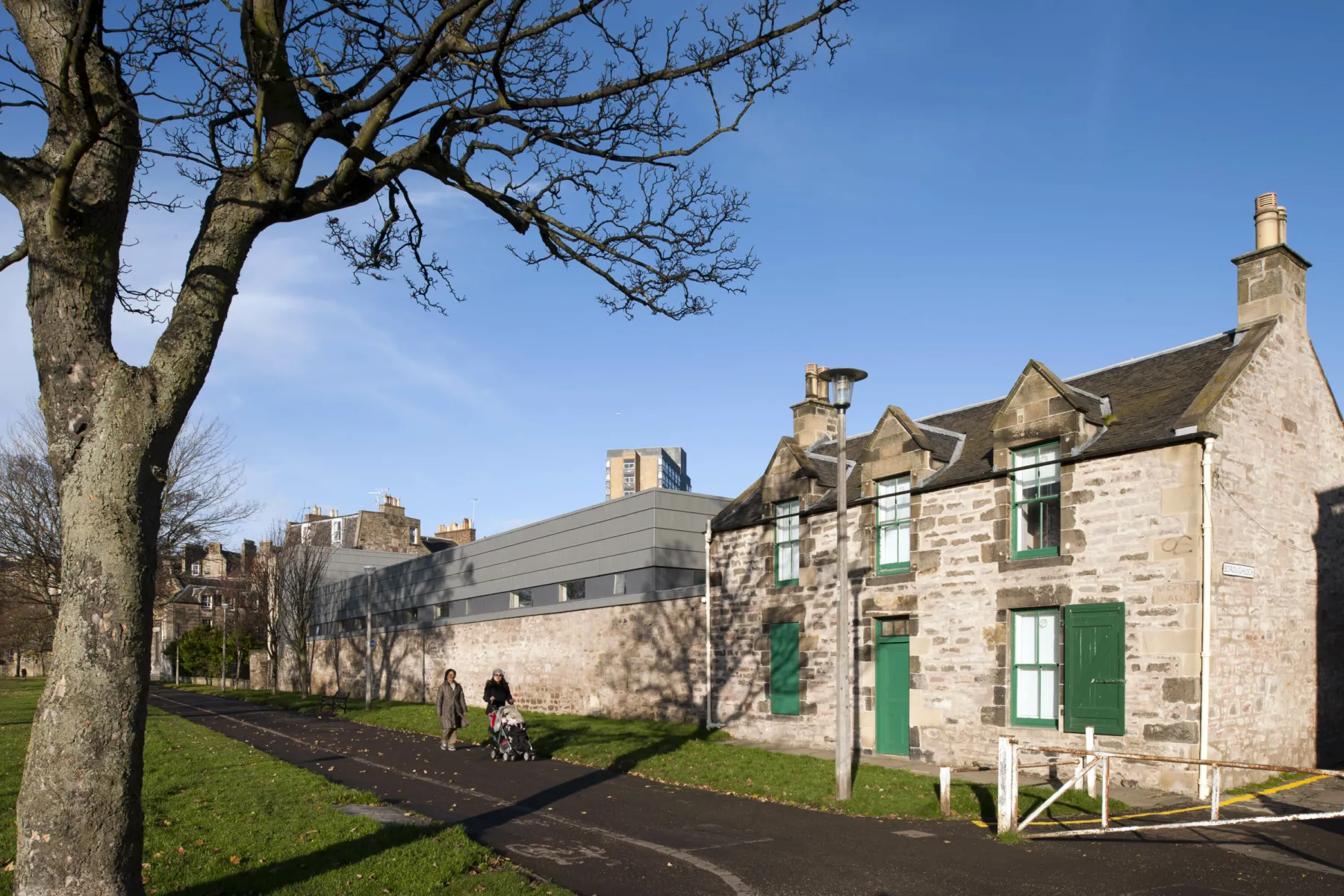 Construction of student accommodation
The height of the new timber-framed student accommodation, clad with an alternating mix of zinc and render, was determined by the client's requirement that the historic view of the Meadows from Archers' Hall should be retained. 
The accommodation was also designed so that upon expiry of the lease agreement between the RCA and the University of Edinburgh, it can be repurposed as single-occupancy private residences and sold off, if desired.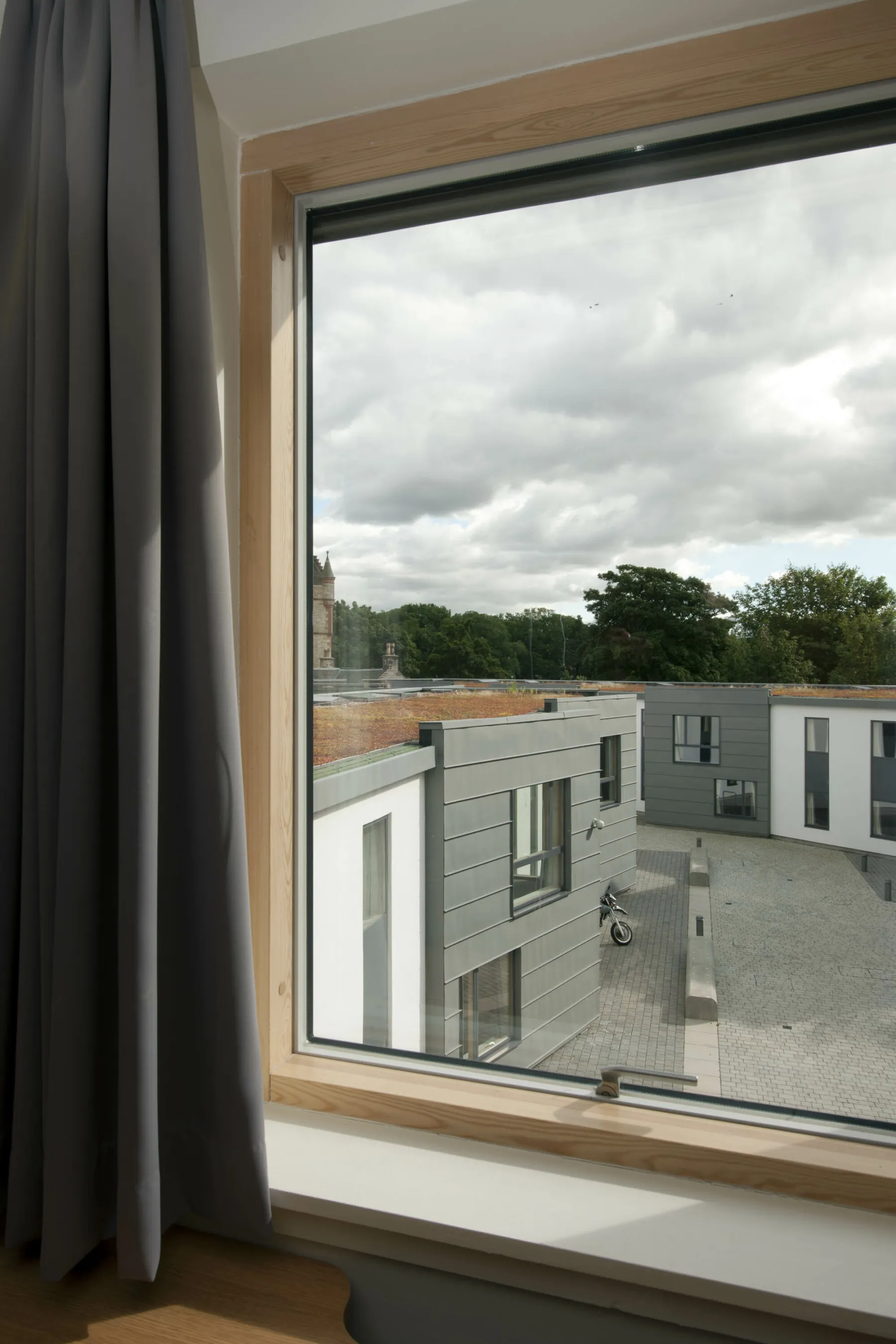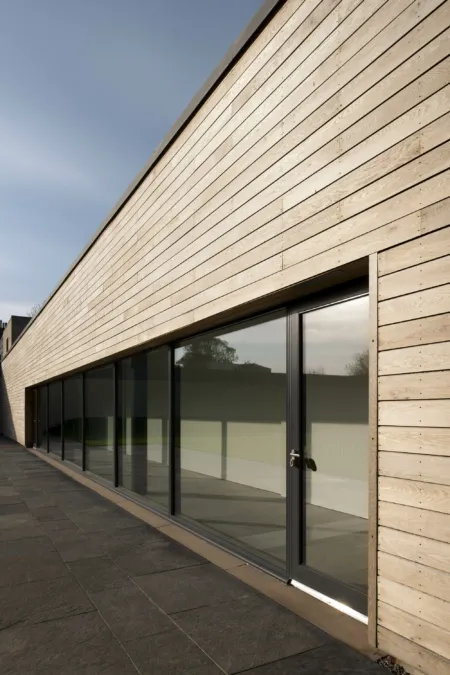 Life-cycle costing
We acted as quantity surveyor and our team kept the client well informed and up-to-date regarding cost changes throughout the project. Careful consideration of material choices was crucial to the cost control process. 
This was particularly true for the archery facilities, which had very specific lighting and material requirements related to their use as a practice range, but which were also intended to be used for other functions.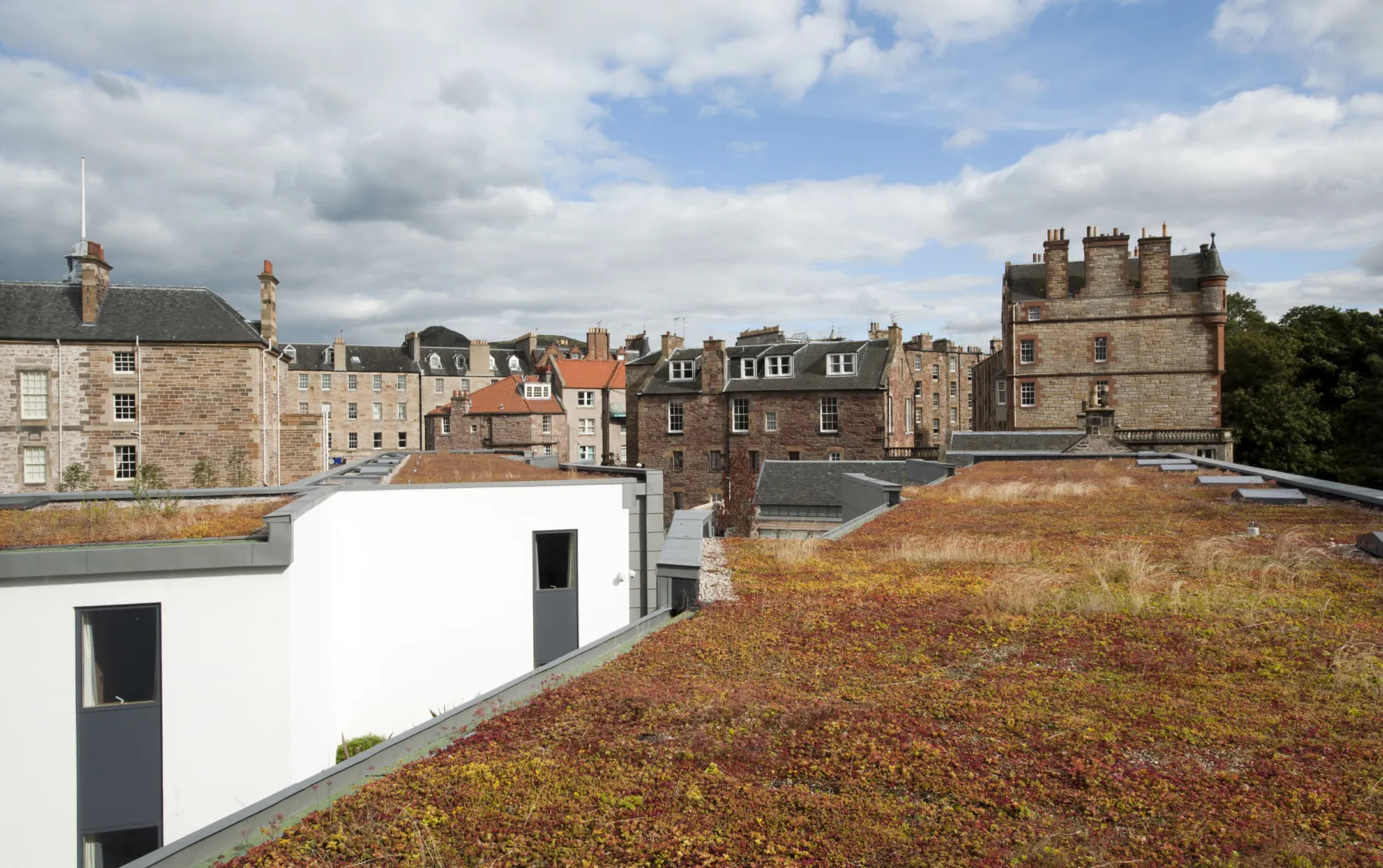 Award-winning design
The Archers' Hall redevelopment was completed successfully in 2011, both on time and within budget. 
The following year it received the Conservation and Regeneration Award from the Edinburgh Architectural Association, which credited the student accommodation construction project as having created 'an intimate community with a distinctive sense of place'.
Credits
Architect LDN Architects
Project Manager Davis Langdon
Services Engineer Harley Haddow
Structural Engineer Narro Associates
CDM Coordinator Summers Inman
Quantity Surveyor Thomson Gray
Picture Credits Paul Zanre
Awards
2012 EAA Conservation and Regeneration Award