The Ross Fountain in Edinburgh has been a striking landmark in West Princes Street Gardens since 1872 and one of only three Category A listed fountains in Scotland.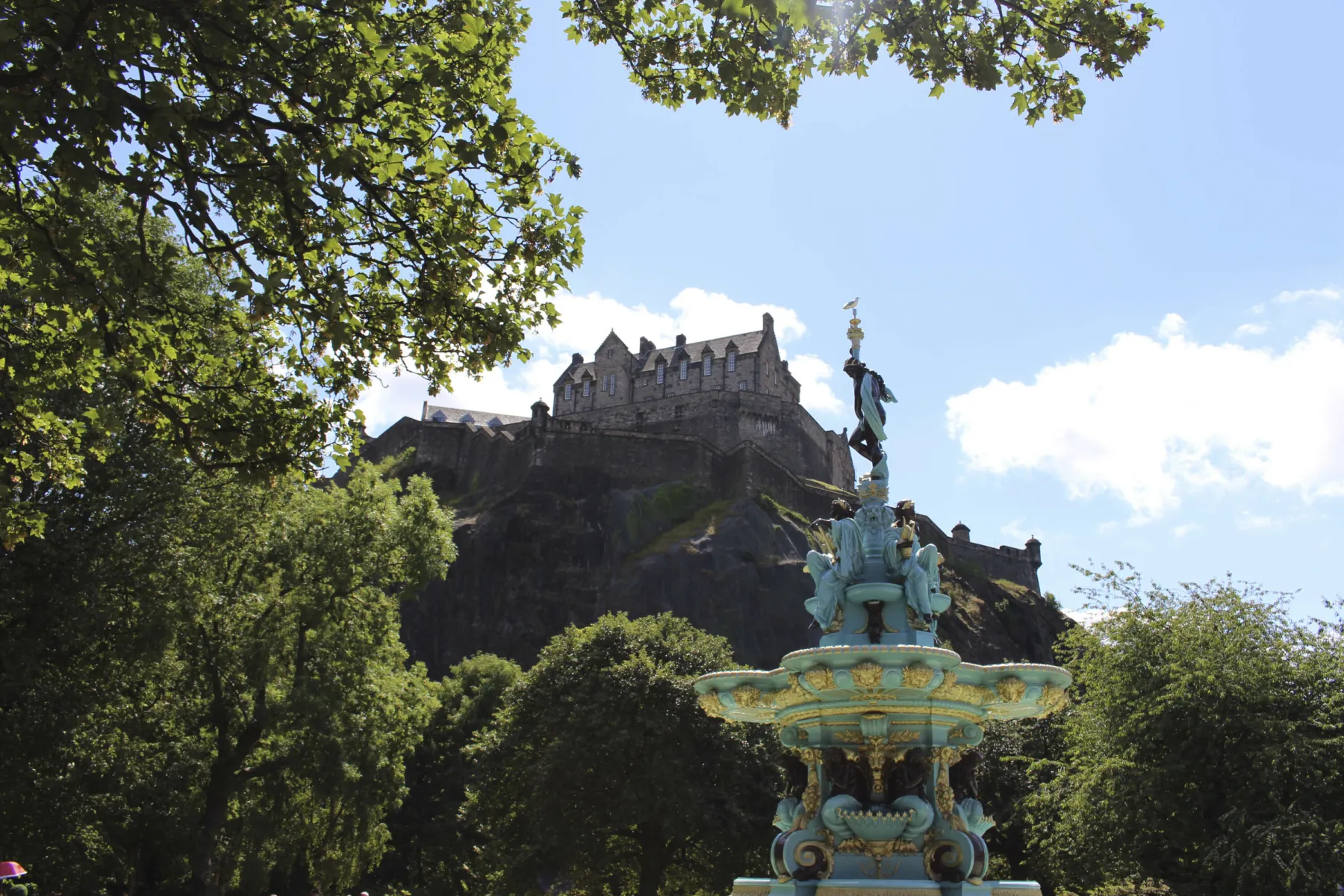 On the point of collapse and functioning only intermittently, it has now been restored to a high standard and returned to full working order.
Initial value-for-money review
With the fountain in a critical condition, experiencing subsidence issues, structural damage and corrosion, we were called in to review and report on the renovation costs, to ascertain whether they represented value for money, and to establish if the project risks had been accounted for appropriately. 
Following this review, we were asked to provide project management and quantity surveying services to support the Ross Development Trust, the conservation consultant and the structural engineer in its restoration.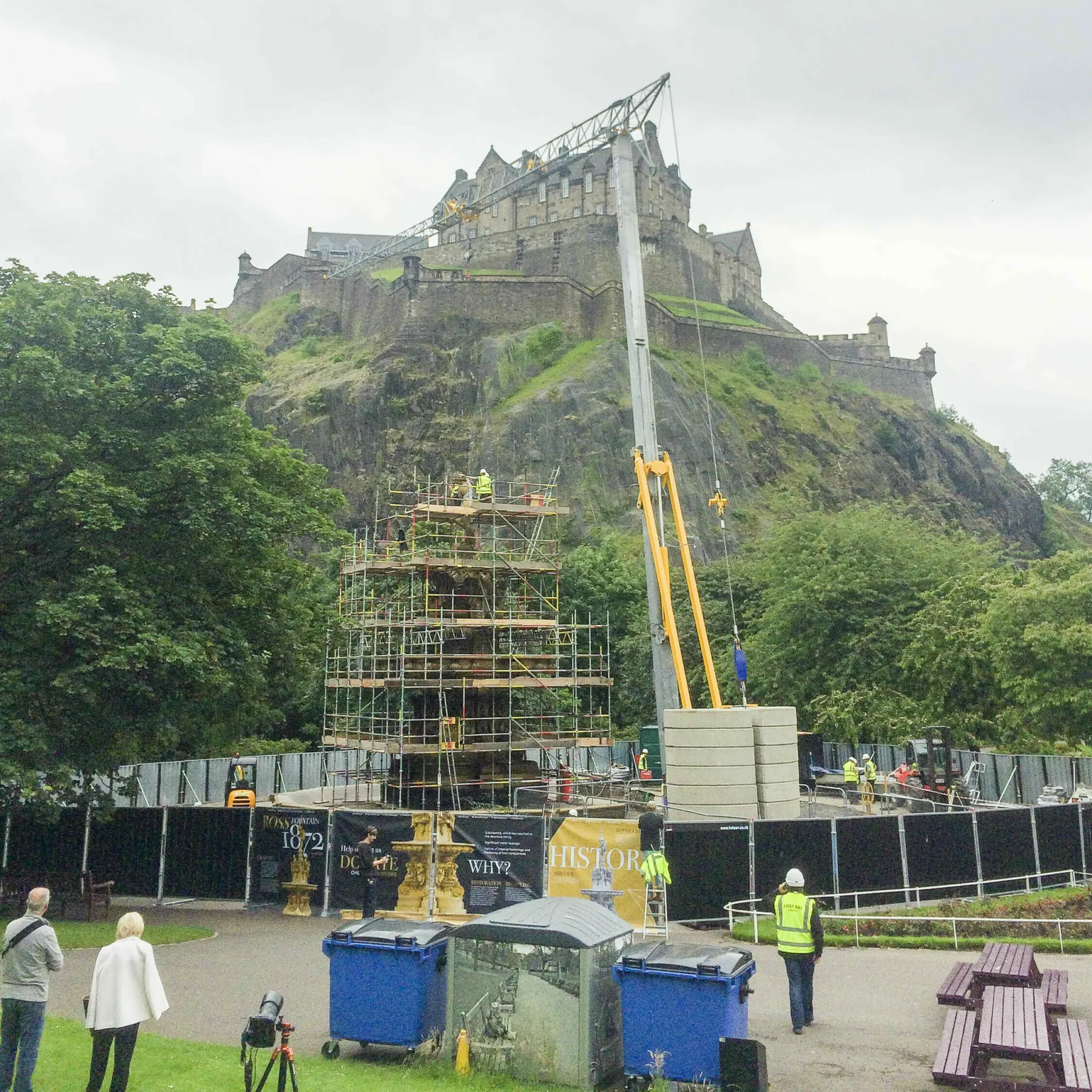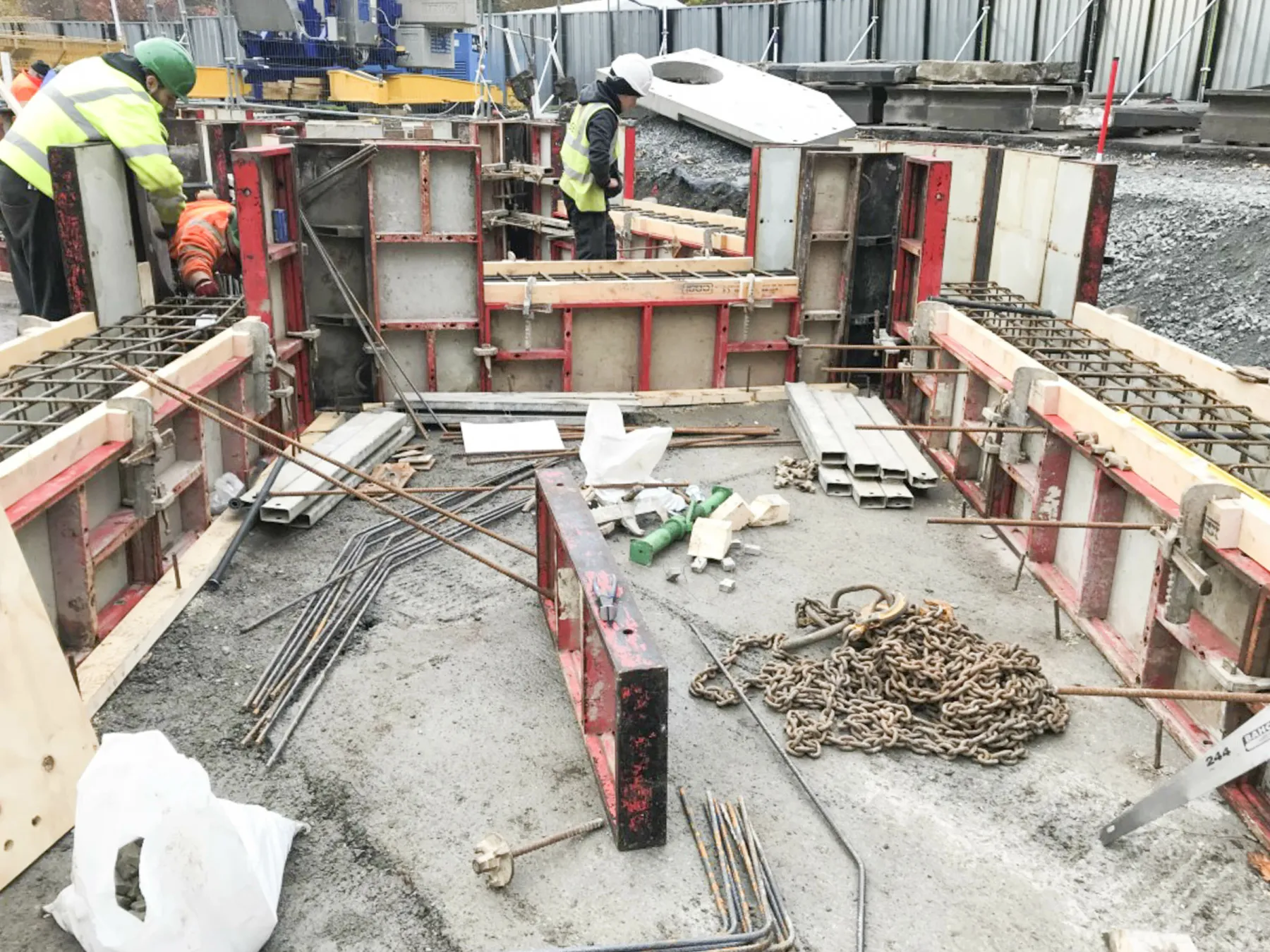 Ground works
Subsidence had long been an issue and it was decided to install substantial new foundations, which meant carefully dismantling the fountain and removing it to a workshop in Wigan, England. 
Piling works were carried out for the new foundations and an underground concrete water service chamber and culvert were also constructed. The surrounding landscape was improved.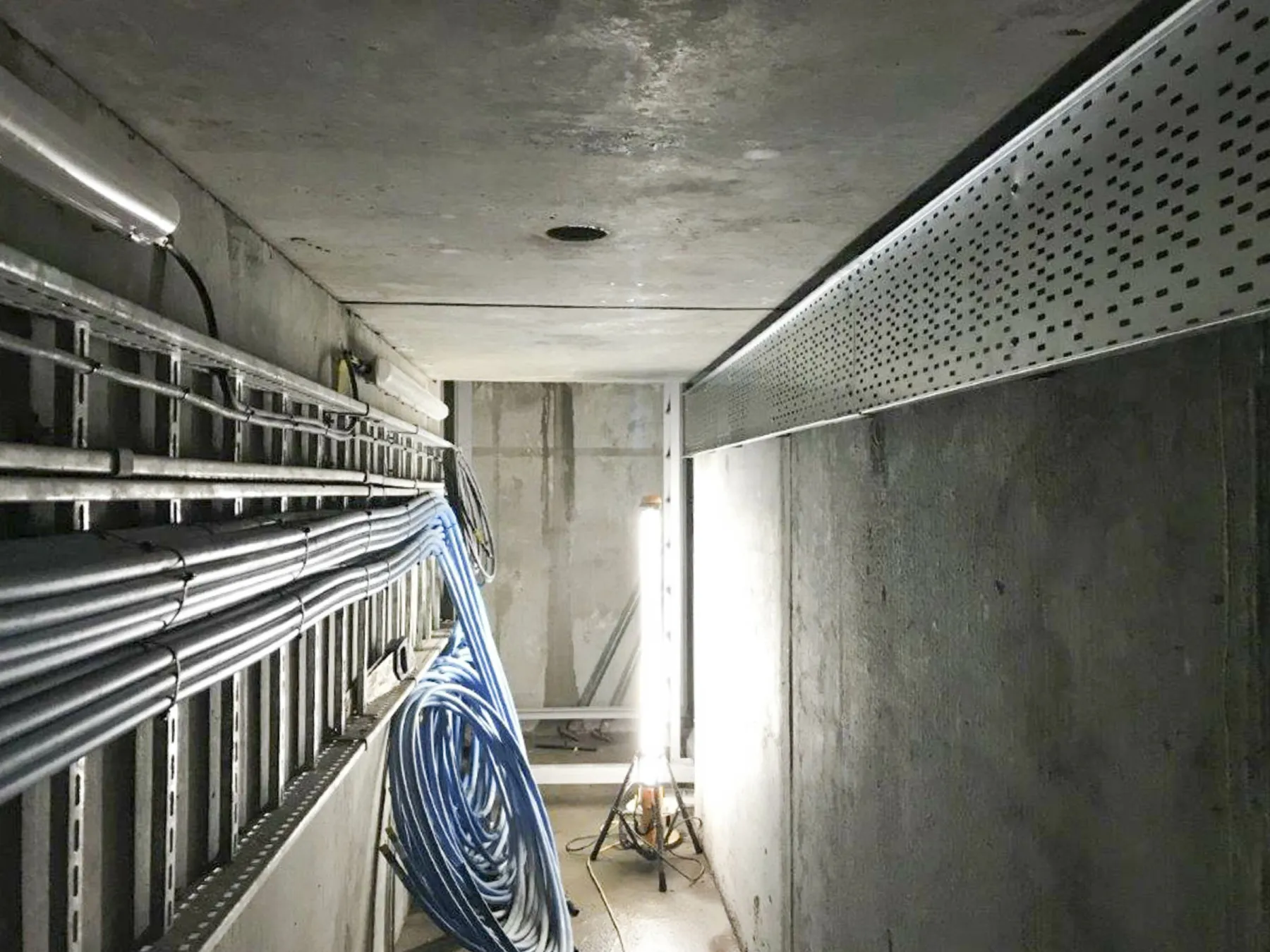 Fountain restoration
Comprising 122 cast iron pieces, with four figures that are bigger than life size, the fountain is over 40 feet high and weighs more than 100 tons, making its renovation an intricate operation for the restoration specialists.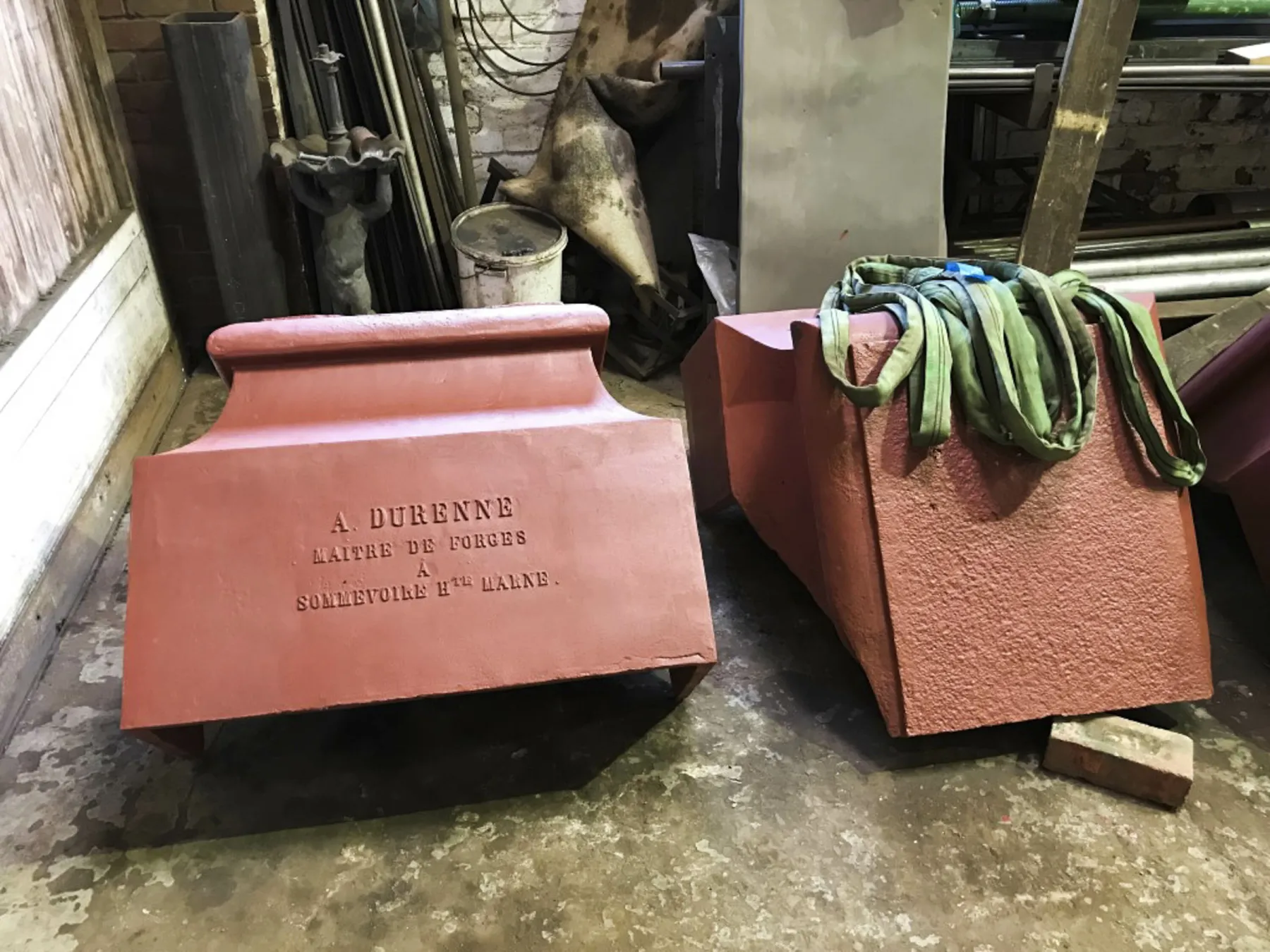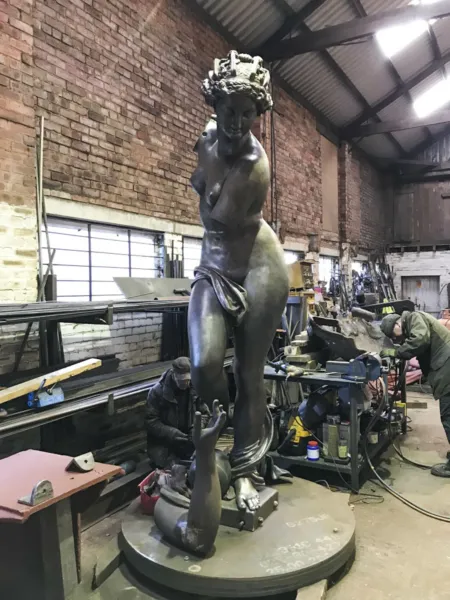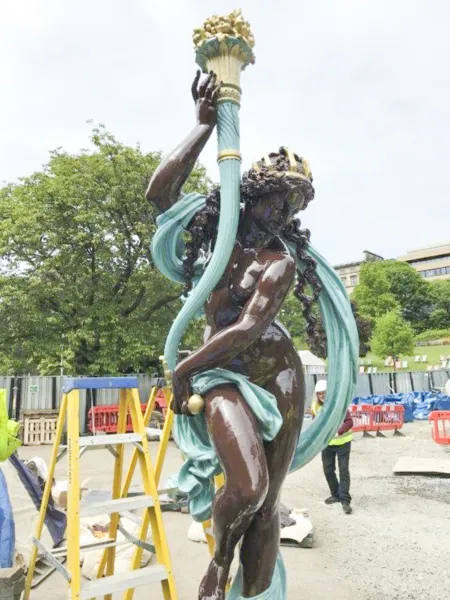 In the workshop, the pieces were taken back to bare metal and dried out. Those that were missing or damaged, due to wear and tear and vandalism, were replaced with new castings, and major cracks were brazed or welded and then smoothed over.
A new internal support structure was also installed. Finally, the fountain was painted, replicating the original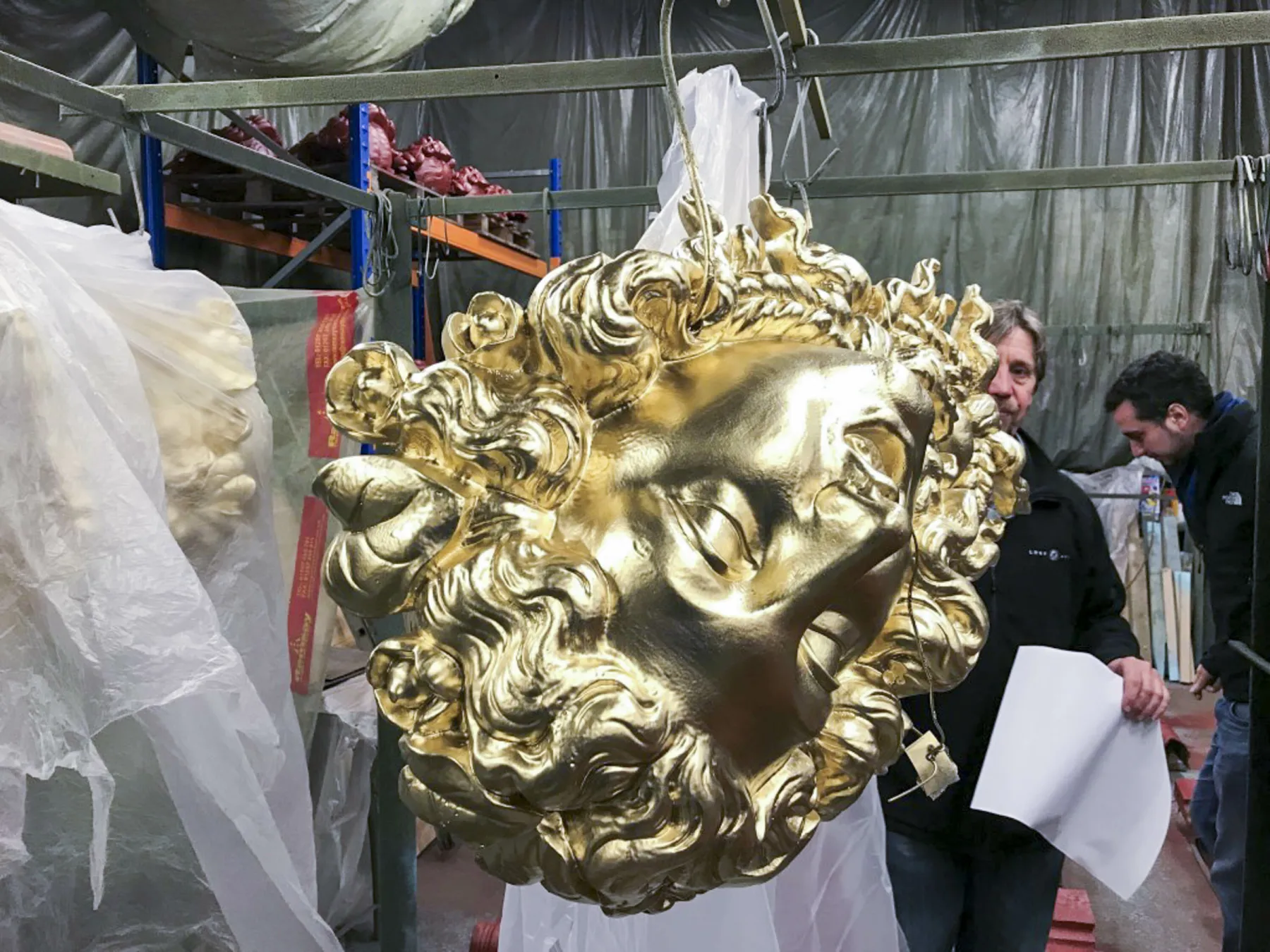 Sustainable water feature
Before the restoration, the fountain had used 12,000 litres of water per hour, and a key part of the project was to develop a sustainable water feature.
To achieve this, a modern water recirculation system was installed as well as a state-of-the-art diagnostics control system, located in the underground chamber. 
This continually monitors the system and reports any issues such as pump failure, meaning issues can be dealt with swiftly, while minimising cost.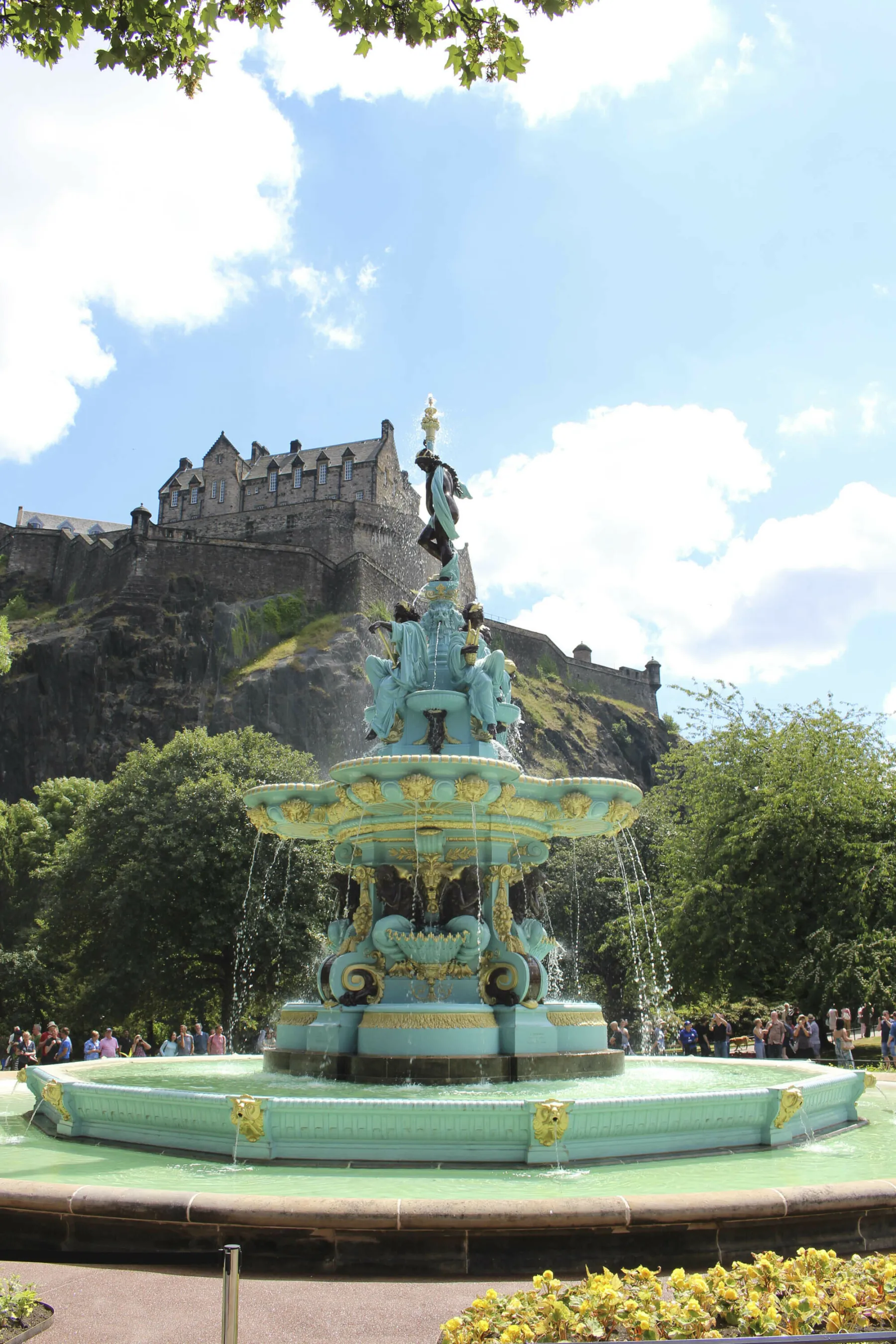 Controls for the fountain and underwater lighting were also commissioned to enable a degree of automation, and temperature sensors were installed to stop the fountain freezing.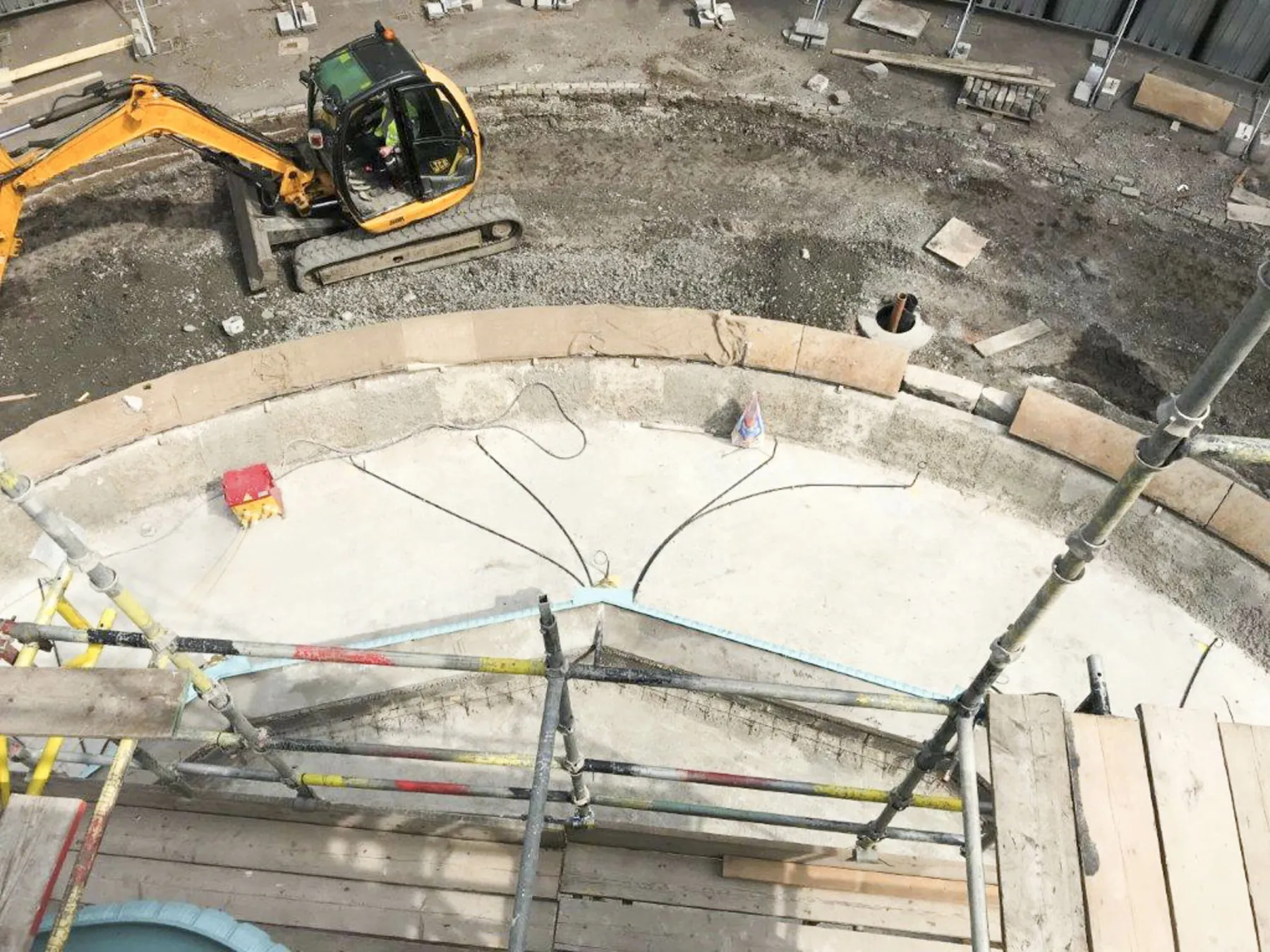 Access and programming challenges

The Ross Fountain restoration presented a number of challenges due to its location in a busy public amenity space, to which access had to be maintained. 
Furthermore, the delivery route, via a bridge over the main railway line into Edinburgh's Waverley station and through an adjacent graveyard, was restricted in terms of both weight and vehicle dimensions.

A sensitive approach was needed and we liaised closely with the local council and the gardeners working in the area to phase the works and on-site deliveries. 
Wider stakeholder engagement with event management companies was also necessary to ensure the works were coordinated with events taking place in the gardens, particularly during the Edinburgh Festival and the Hogmanay celebrations.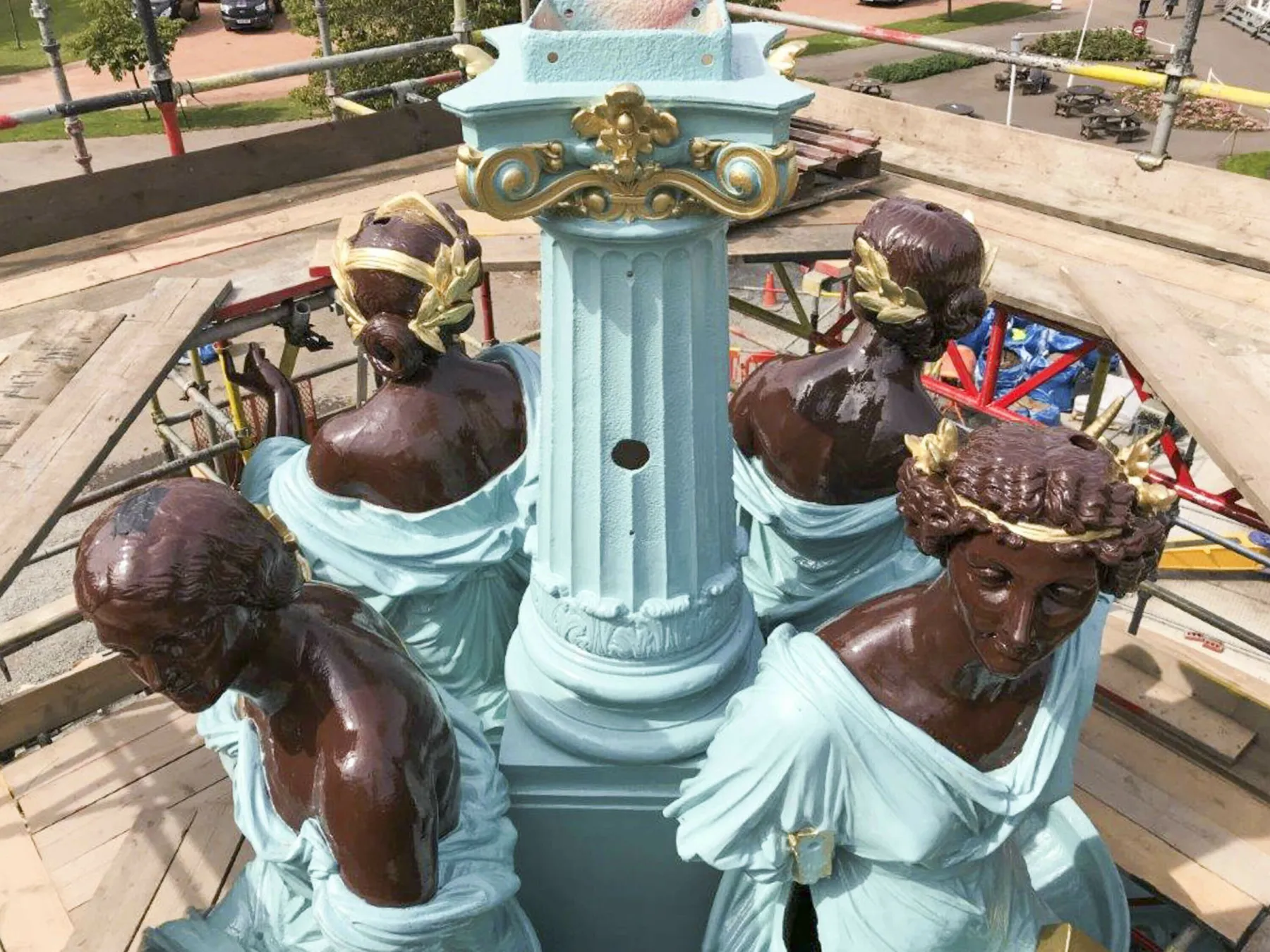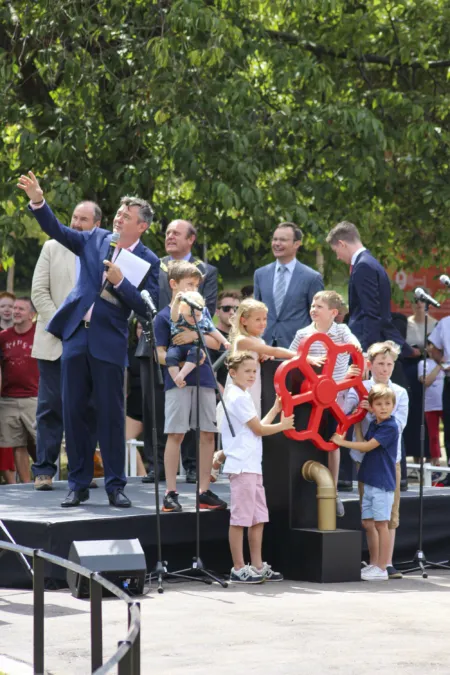 We also worked closely with the fountain restorer and foundations contractor to coordinate the various stages of dismantling, transportation, off-site restoration and subsequent re-installation of the fountain.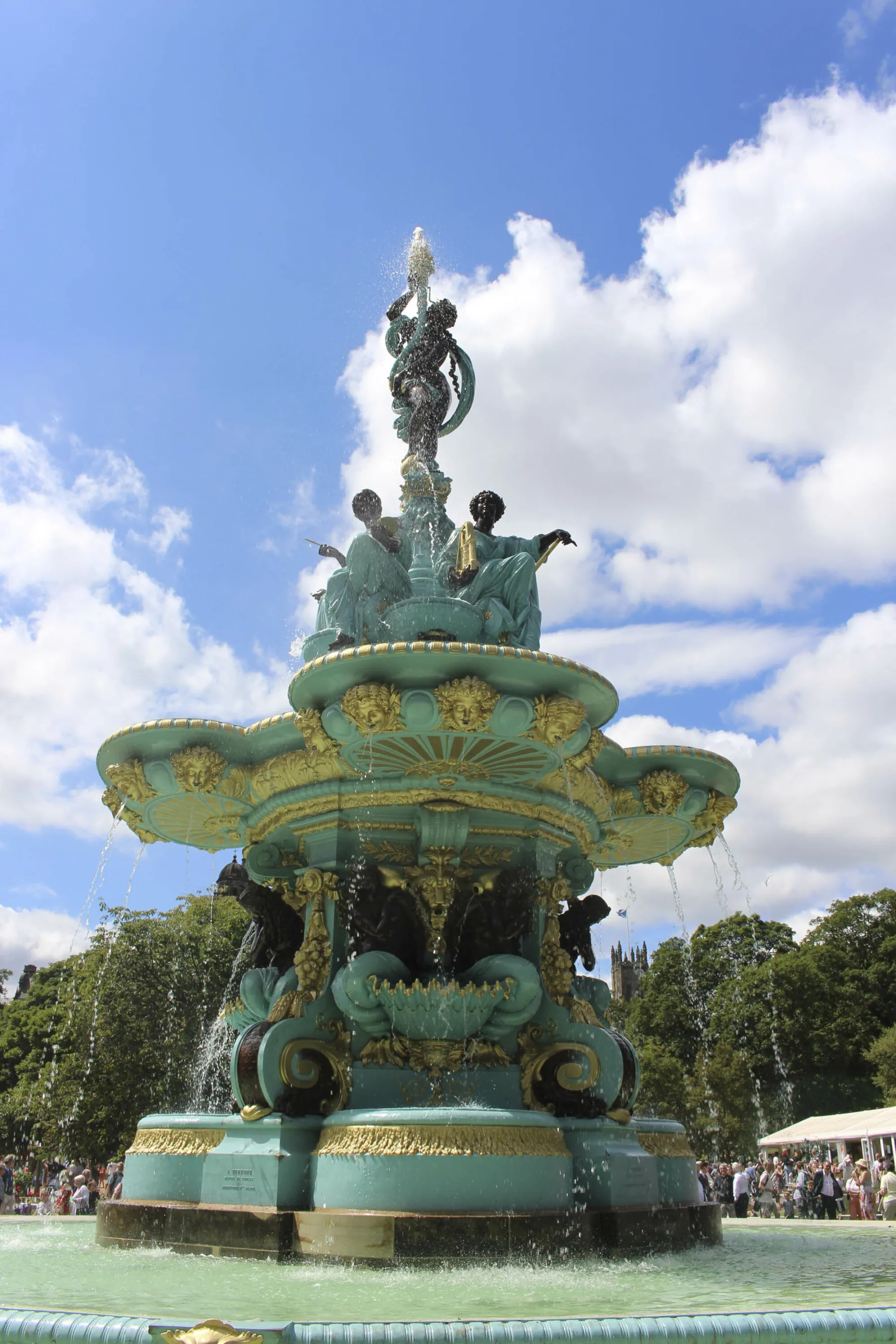 Credits
Conservation Consultant Industrial Heritage Consulting
Restoration Contractor Lost Art Limited
Civils Contractor Kelsen Technical
Structure Engineer Applied Engineering Design
Quantity Surveyor Thomson Gray
Project Manager Thomson Gray
Listing Category A
Images Foto-Ma and Simon Fleming, Thomson Gray