This state-of-the-art renal dialysis unit has been constructed on a vacant site at the Western General Hospital in Edinburgh.
The two-storey facility replaces an existing unit and, with 12 dialysis stations serving up to 72 patients, is designed to meet the rising demand for dialysis treatment in the city.
Renal patients can spend a number of hours a day in dialysis and a key consideration was to make their experience as comfortable and positive as possible. 
For this reason, the treatment areas are located on the first floor, with large south-facing windows making full use of the natural light available and offering excellent views of Edinburgh Castle and the Old Town. There is also a glazed bridge linking the unit with the main hospital for ease of patient transfer.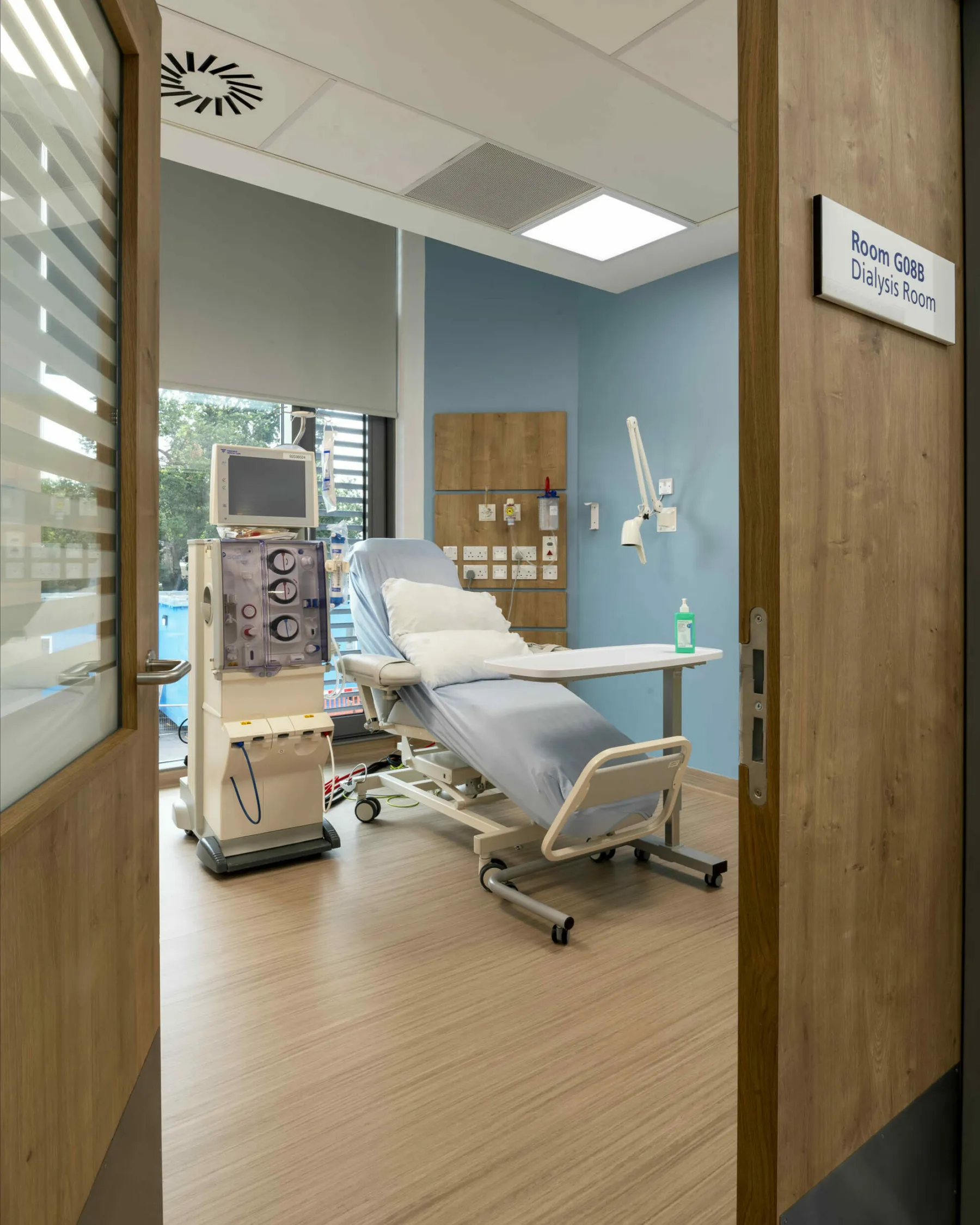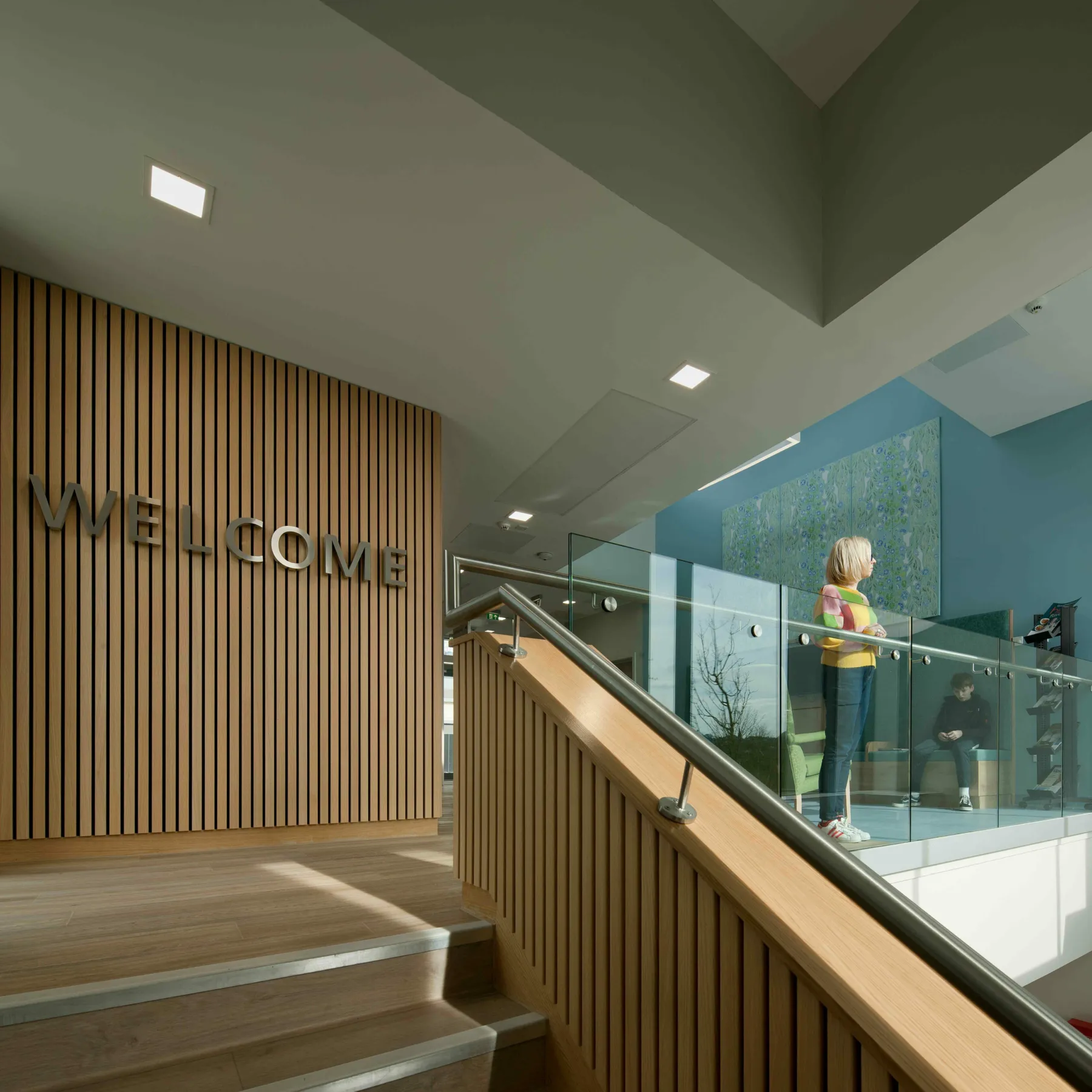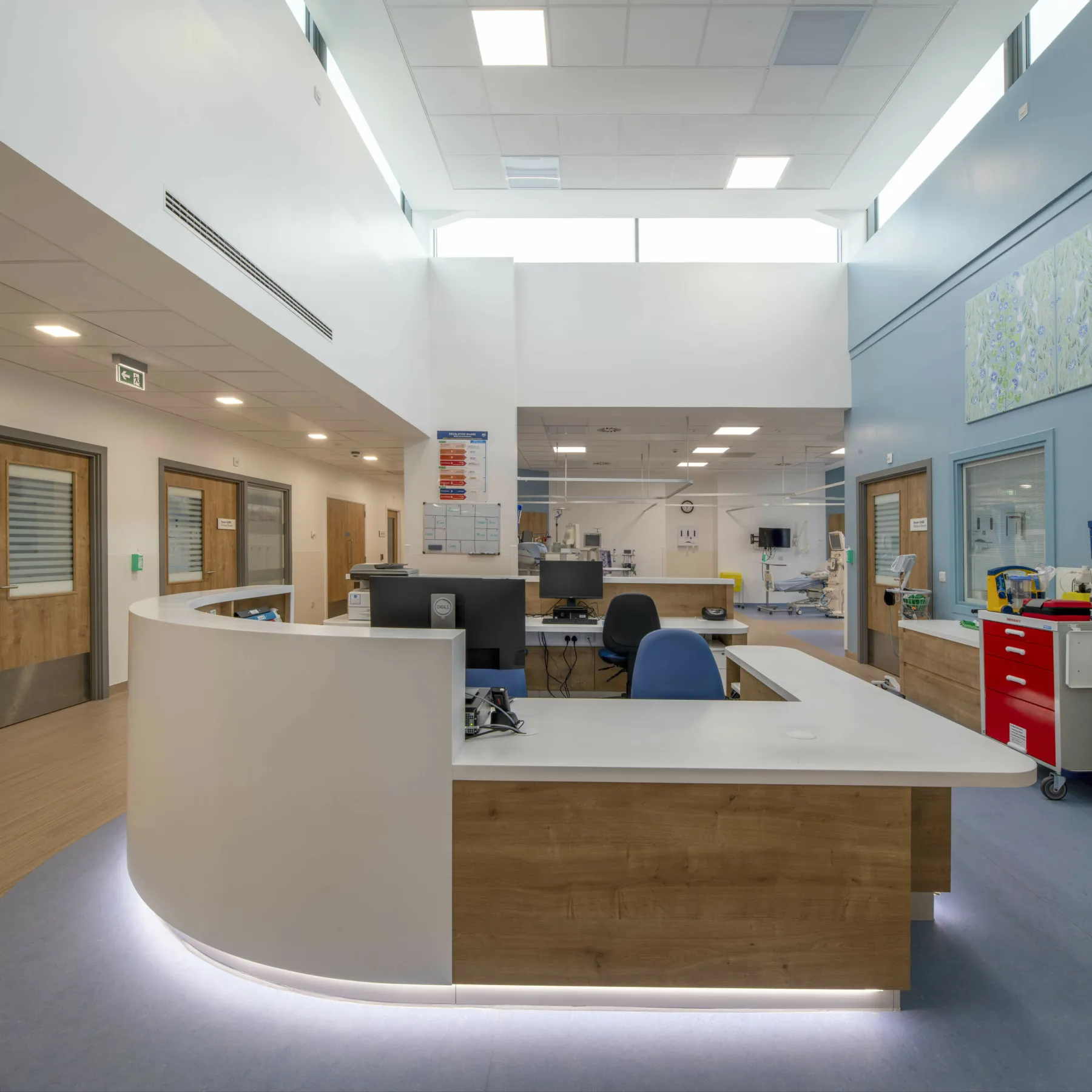 The staff base is also located on the first floor, at the heart of the treatment areas, with a clerestory rooflight – vertical windows in a vaulted ceiling space – drawing daylight into the interior. 
Ancillary areas including changing rooms and plant areas are located on the lower level.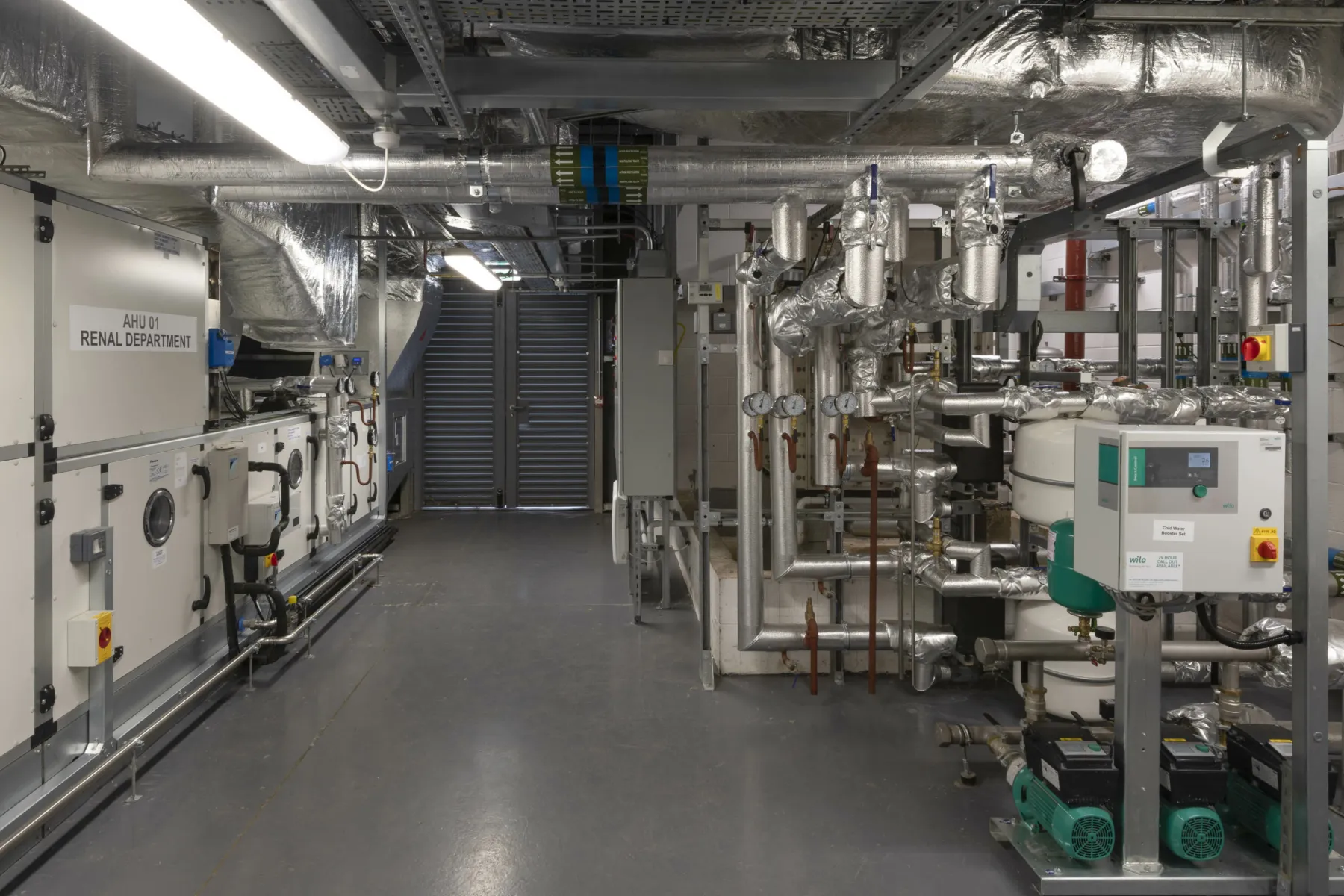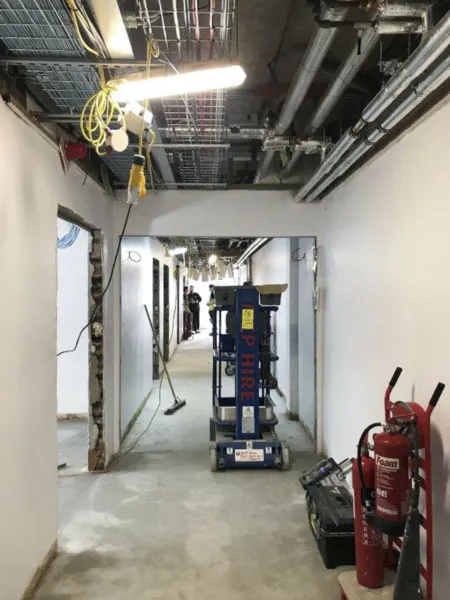 Extensive service offering
The new-build unit forms part of the Western General Hospital Programme of Works, an ongoing series of projects for which we have provided a wide range of services.
Acting as lead advisor, project manager, quantity surveyor, contract administrator, NEC supervisor and principal designer for the whole programme has required us to consider both the full site-wide picture and each individual project on its own terms.

Such extensive in-house involvement offers considerable advantages in terms of achieving a successful outcome. 
This is particularly true for management of a complex healthcare construction project like this one, involving a 'live' hospital site with numerous technical interfaces, access requirements and multiple boundaries.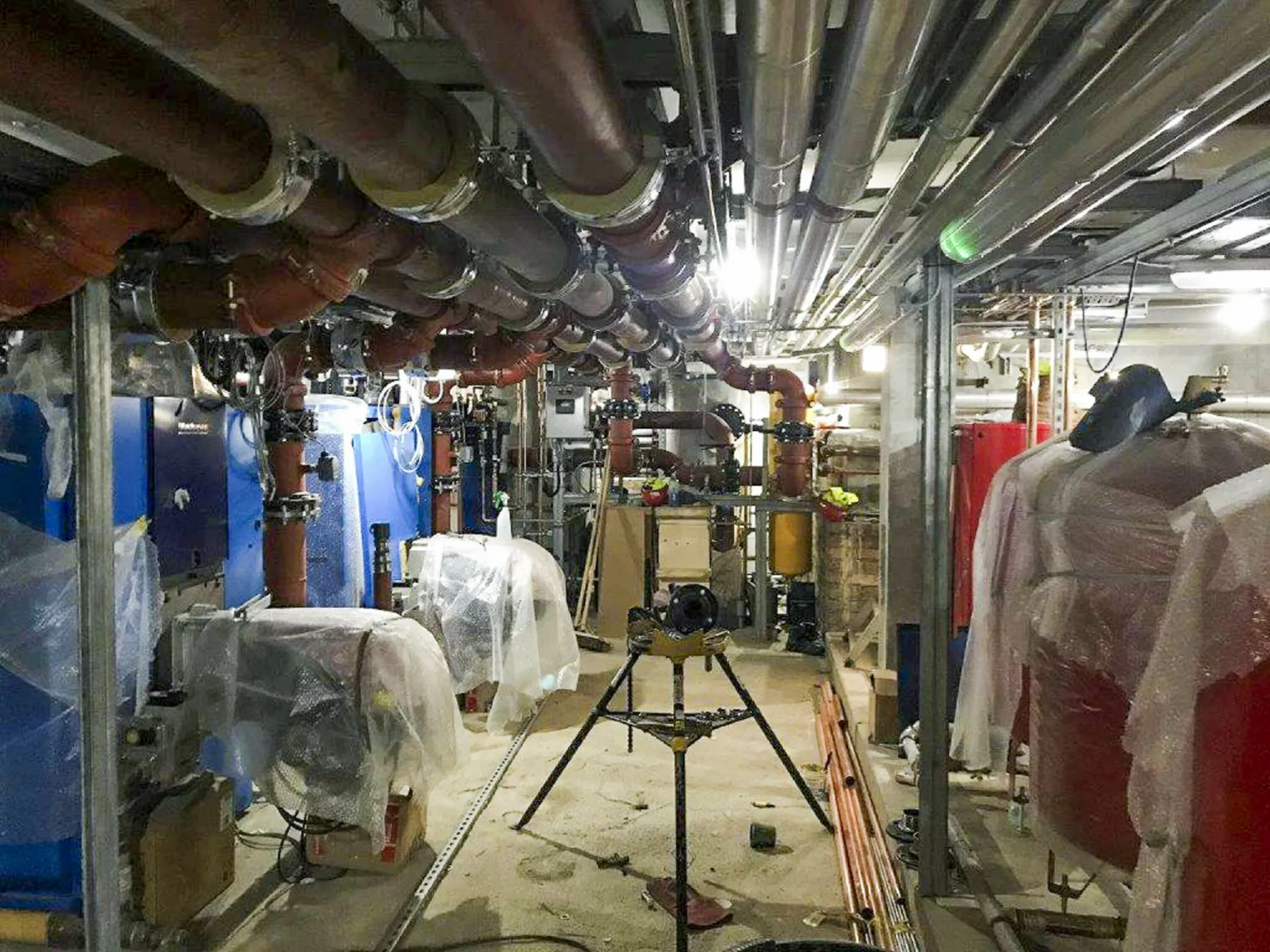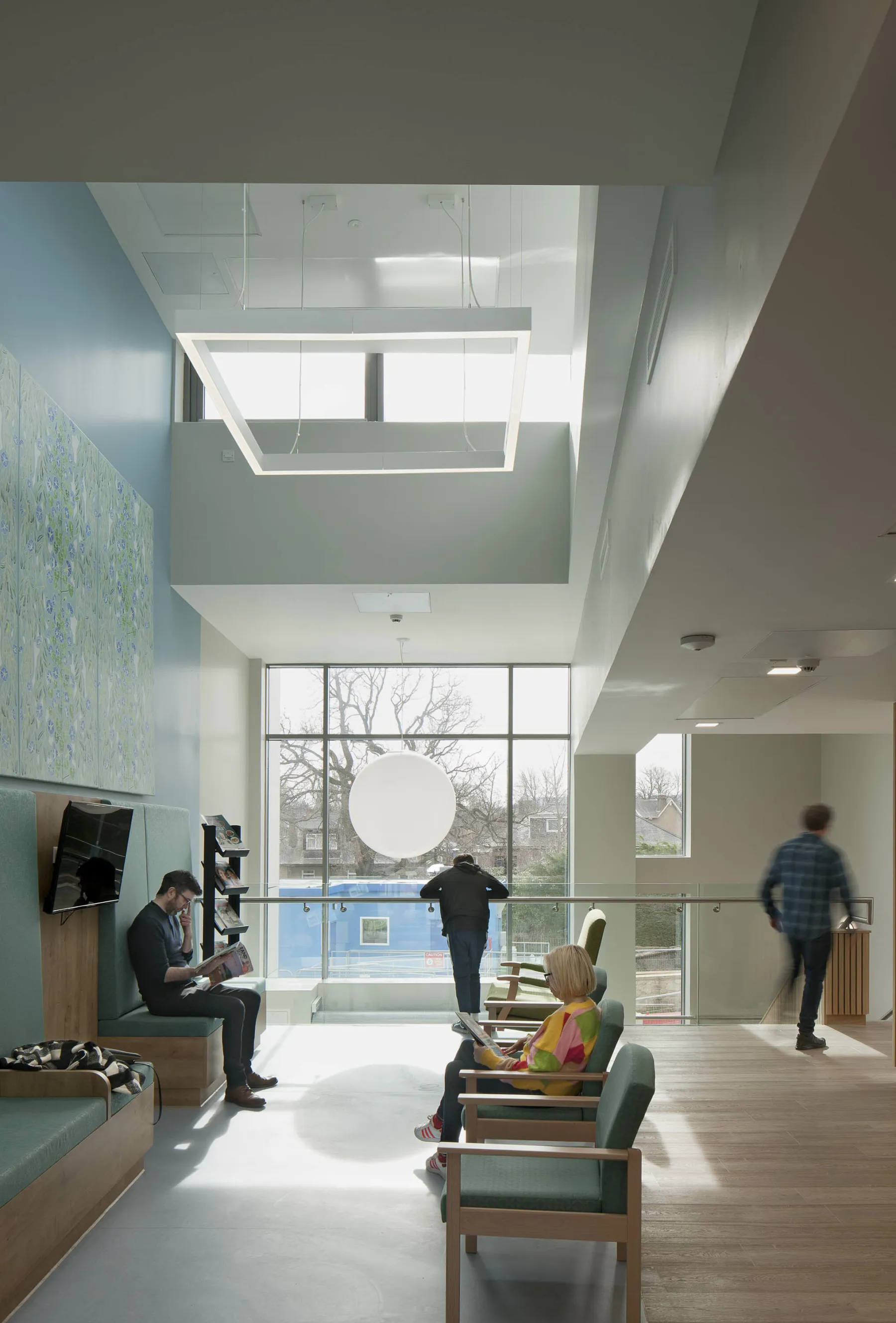 Incorporating feedback from stakeholders
In the early stages, we complemented our experience of previous renal unit projects with visits to units at other hospitals to obtain a sound understanding of the clinical flow and patient experience. We then fed this back into the design and value engineering process.
We also worked closely with clinicians, medical physicists and patient representatives to ensure the plant and equipment design and installation were suitably coordinated. Workshops with these groups informed decision-making around the dialysis bays and patient areas with a view to enhancing patient experience.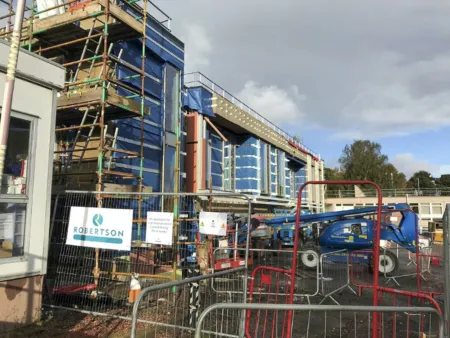 Project management on a 'live' hospital construction site
One immediate challenge on this busy site was to maintain access to the existing renal unit, the neighbouring Ward 1 department and the Scottish Health Service Centre building during the construction works. 
And with the renal unit located on the hospital's main entrance road, access to the whole site had to be considered, as well as disruption to neighbouring residential properties.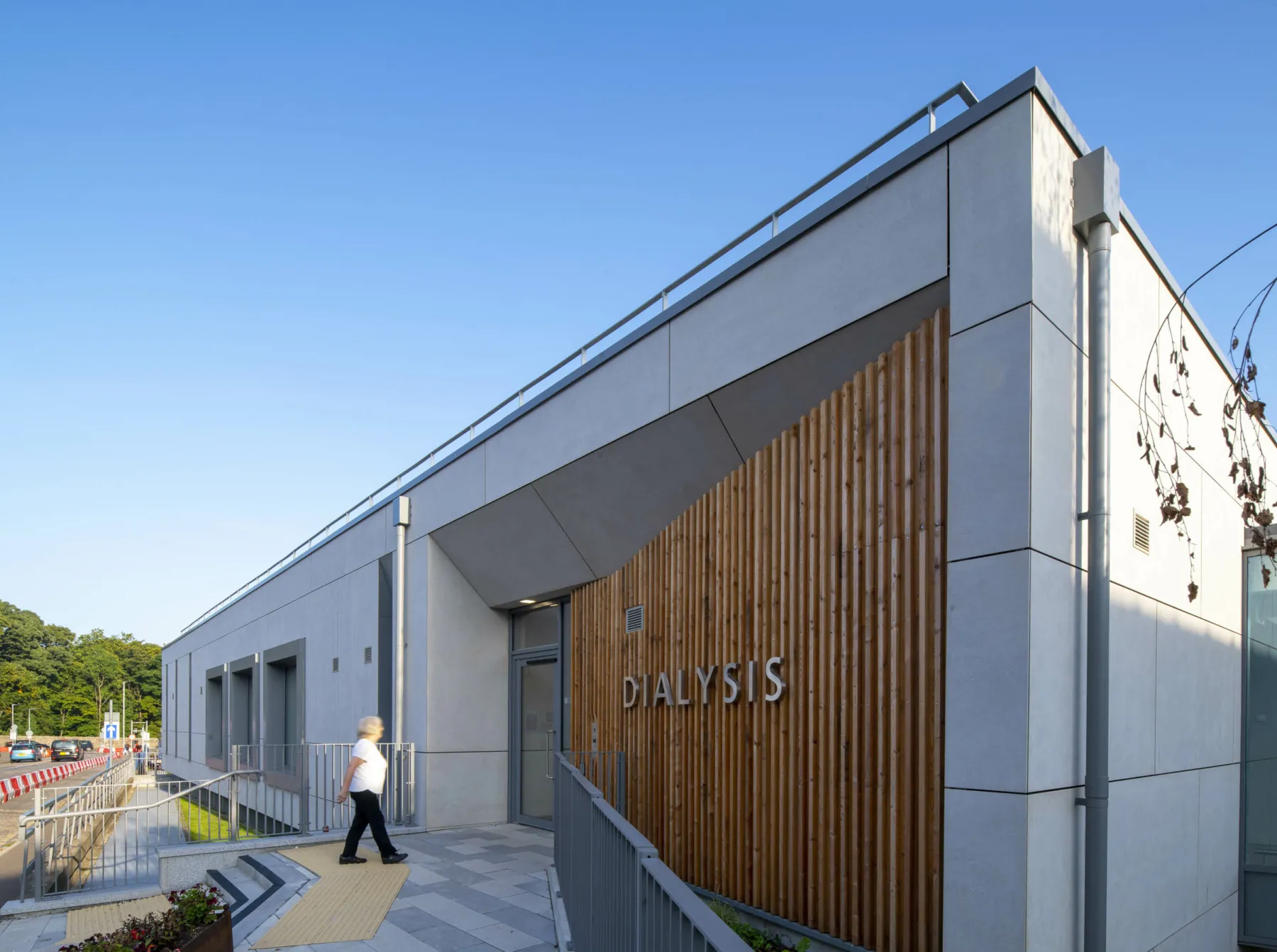 We successfully managed the situation through careful planning, coordination and regular communication with all stakeholders and road users, agreeing out-of-hours shutdowns and scheduling deliveries accordingly. 
We also coordinated regular stakeholder site visits during the construction stage.
We're already seeing the positive impact this fantastic new facility is having on patients and staff. The clinical areas are as light and airy as possible, but also more peaceful, giving patients a much better experience. The unit will be a great benefit for patients for years to come.
Dr Caroline Whitworth
Consultant Nephrologist, Western General Hospital
Unit opens to staff and patient approval
The new renal unit was completed successfully in line with the masterplan for the Western General Hospital Programme of Works. Staff began welcoming patients in October 2021, and clinicians and patients alike praised the new facility for its positive impact on the healthcare experience.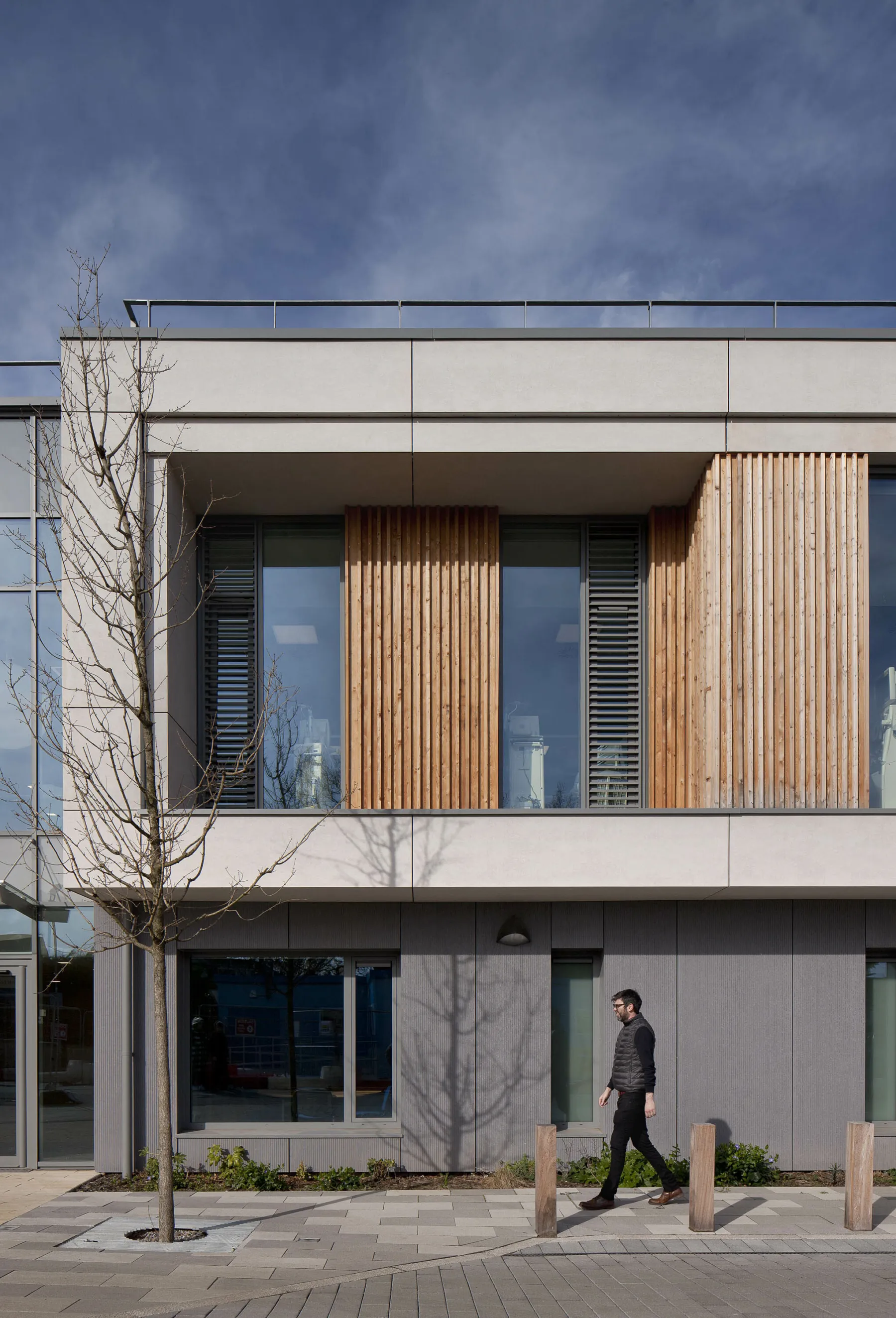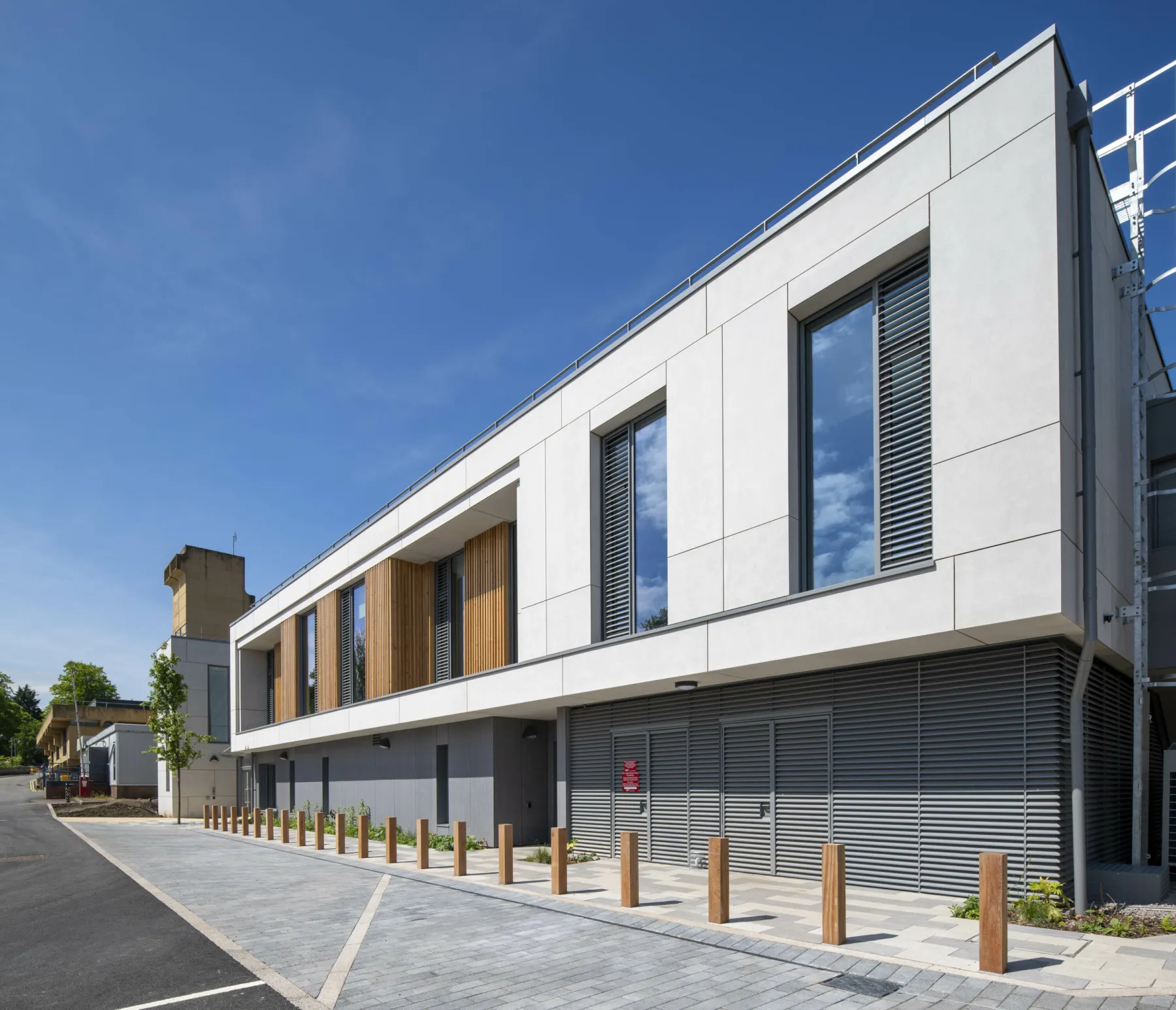 Credits
Architect HLM Architects
Contractor RMF Health
Services Engineer Hulley & Kirkwood
Structural Engineer Curtins
Lead Advisor Thomson Gray
Project Manager Thomson Gray
Contract Administrator Thomson Gray
NEC Supervisor Thomson Gray and XBuro
Principal Designer Thomson Gray
Quantity Surveyor Thomson Gray
CDM Coordinator Doig+Smith
Images Paul Zanre, David Barbour